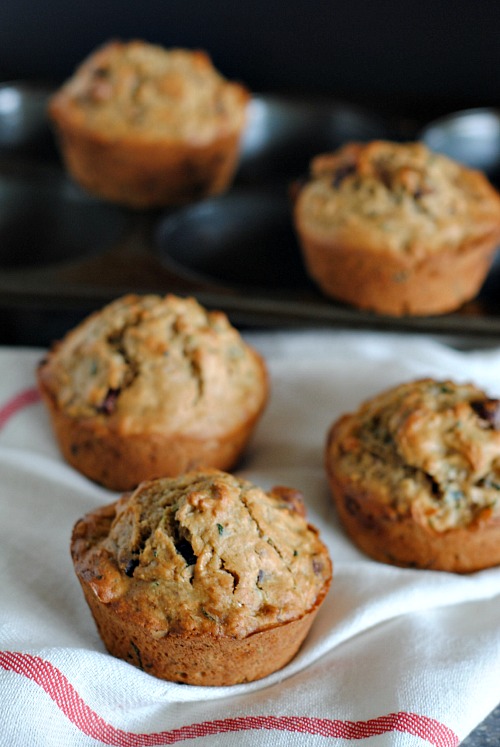 Summer is the time of year that home gardens flourish with mostly tomatoes and zucchini because they are two of the easiest things to grow. I used to garden for several years, but I am usually gone half of the Summer, so for now I have given up vegetable gardening. Although I am currently not gardening, I do love it when my friends share from their home  gardens and I will always take zucchini and tomatoes.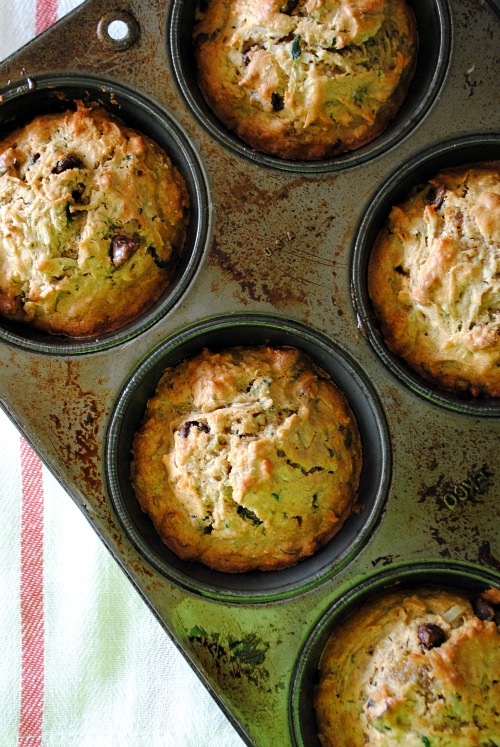 Zucchini can be used in so many things sweet and savory, and can easily be frozen for using later on. Zucchini muffins are a great way to use some of a bumper crop of zucchini, and to get the family to eat a veggie in a new way.  Zucchini muffins are yummy for breakfast on the go, or that middle of the day snack, for a pick me up.  Zucchini muffins can be made and popped in the freezer for eating later or in lunch boxes. If you love muffins or quick bread then you will love this recipe. Customize the recipe the way you like, if your don't like nuts then leave them out, or if coconut is not your thing no problem nix it. However you make these muffins enjoy the moist, dense, texture of these with a cold glass of milk.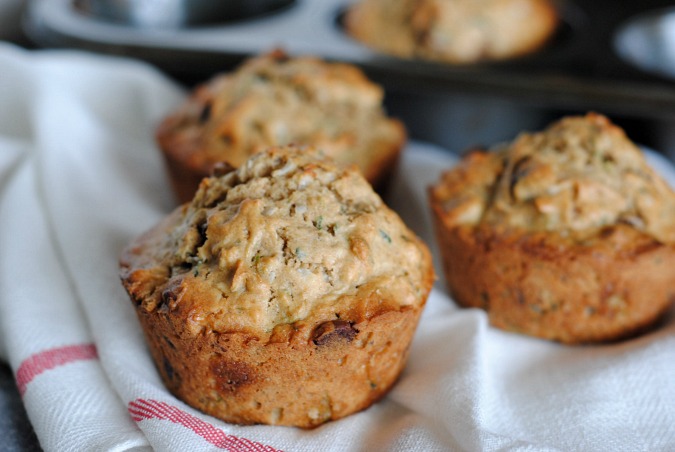 Zucchini Muffins
Ingredients:
1/4 cup coconut oil
1/2 cup brown sugar packed
2 eggs
1 cup shredded zucchini
1 cup all-purpose flour
1/2 cup wheat pastry dough flour
1/2 teaspoon baking soda
1/2 teaspoon baking powder
1/2 teaspoon salt
1/2 teaspoon cinnamon
1/2 cup chocolate chips
1/4 cup shredded coconut
1/4 cup chopped nuts
Directions:
Step 1: Pre-heat oven to 350 degrees Fahrenheit. Prepare large muffin pan (six count)by spraying with cooking spray or line with paper liners.
Step 2: In a medium size bowl cream the coconut oil and the brown sugar together, add the eggs and whisk well. Add zucchini and stir.
Step 3: Put the rest ingredients in the bowl including the chocolate chips, nuts and coconut. Stir together until just combined. Fill the muffin tin with the batter.
Step 4: Bake for 20-25 minutes or until a toothpick inserted comes out mostly clean.