Pin It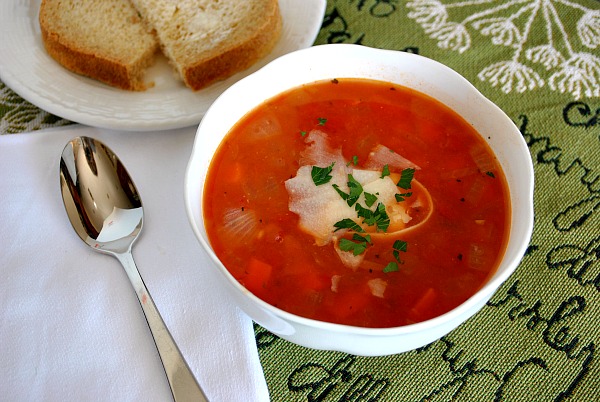 My first soup of the Fall season, yes I know I'm behind, but it's hard to convince the family to eat hot soup when the air conditioner is still running mid-October. We finally had some pretty crisp cool weather and so I got to work making this bean soup. After scouring the internet and my recipe files for a white bean soup that was fast, simple, full of flavor and easy on fat and calories, I came up with my own recipe that satisfied all my needs. Much of my inspiration was from  Giada De Laurentii's, I just love her simple recipes that seem so homey, but I will swear that she doesn't eat the food she makes because she is a tiny chef.  Anyway, I  love a good bean soup that taste like you cooked it all day because the flavor is so well infused, garlic, onions and bay leaf have much to do with that. Prepared chicken broth or stock makes life so easy when making soup in a short time. If you're like me and are short on time then you really need to try this delicious soup that your whole family will love. You will feel great about serving a hearty soup that satisfies and warms in the chilly months ahead and isn't high in fat and calories.

White Bean Soup
Ingredients:
1 small onion chopped
2 carrots peeled and chopped
1 rib of celery chopped (optional)
1 T. olive oil
2 15 oz. cans of Great Northern Beans
1 16 oz. can of crushed tomatoes or chopped
1 32 oz. of chicken broth
1 garlic clove minced or pressed
1 bay leaf
dried thyme leaves sprinkle to taste about 1/4 tsp
1/2 tsp. dried basil
1/2 tsp. onion powder
1/2 tsp. garlic powder
For garnish:
Agiaso or Parmesan cheese shaved or shredded
fresh chopped parsley
Directions:
Step 1: In a large pot pour olive oil in and saute onions, carrots and celery on medium high heat until the onions are soft and translucent about 4-5 minutes.
Step 2: Add pressed garlic and cook about a minute then add the rest of the ingredients. Let soup come to boil and then simmer for about half an hour.
Step 3: With an immersion blender blend soup to thicken but not puree, you still want whole beans. If you don't have an immersion blender then take out about 2 cup of soup and blend in a blender with the lid on. Be careful the heat of the liquid expands and the lid wants to fly off so hold onto it.
Step 4: Garnish each serving with cheese and fresh parsley. A nice sour dough ciabatta bread goes well too.
Serves: 6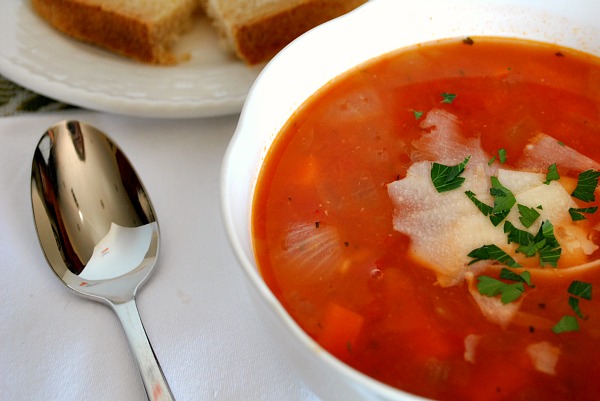 Note to reader:
photos of soup just don't do them justice because this a soup is super tasty but looks ordinary.