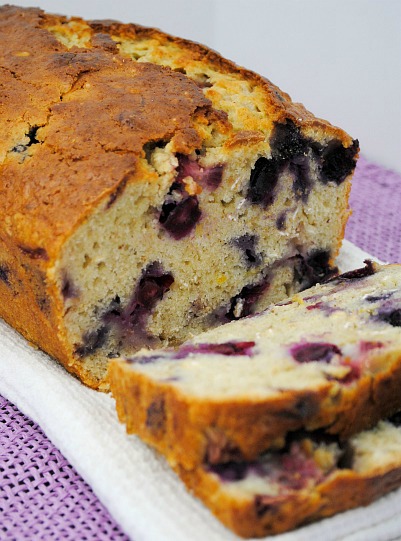 I posted this recipe almost a year ago, now I'm re-visiting it to add some changes.  I made this the other day with cut up strawberries  and blueberries instead of blackberries and raspberries.  I like it both ways its just one of those moist tasty snack breads that you can't seem to get enough of.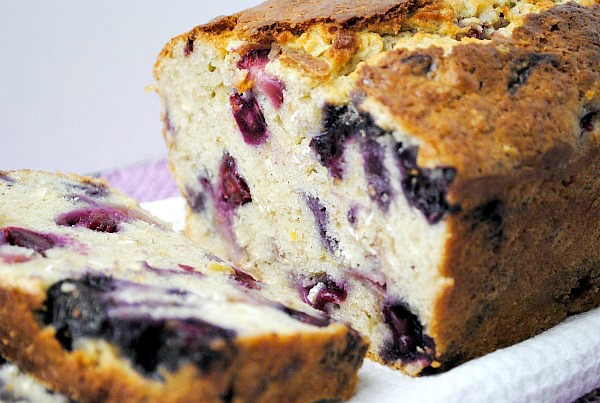 This quick bread is one of my families favorites.  A secret ingredient is the all-spice, it makes you want more.  I adapted the recipe from my Kitchen Aid mixer recipe book.  I changed it from just blueberries to triple berries and more of them plus an addition of lemon zest too.  If you want to impress your friends then make this bread for them they will love it.
Triple Berry Oat Bread – Revisited
Ingredients:
2 cups all purpose flour
1 cup rolled oats (quick it okay too.)
1 cup sugar
1 1/2 tsp. of baking powder
1/2 tsp. baking soda
1/4 tsp. salt
1/4 tsp. all spice
3/4 cup of buttermilk
1/2 cup melted butter(oil can be used also)
1 T. lemon zest
2 eggs
1  1/2 cup of frozen blueberries, blackberries & raspberries
or
1 cup blueberries and 1/2 c. of sliced strawberries
Directions:

Step 1: Combine  all dry ingredients and lemon zest in large mixing bowl and mix together.
Step 2: In a small bowl whisk eggs, buttermilk  and butter together.
Step 3: Pour egg mixture into the dry ingredients and mix.
Step 4: Fold in berries  and pour into greased loaf pan.
Step 5: Bake at 325 degrees for about 1  1/2 hours checking for doneness about 10  min. before timer goes off with a cake tester.  If you using fresh berries and not frozen then only cook for about 65 min.