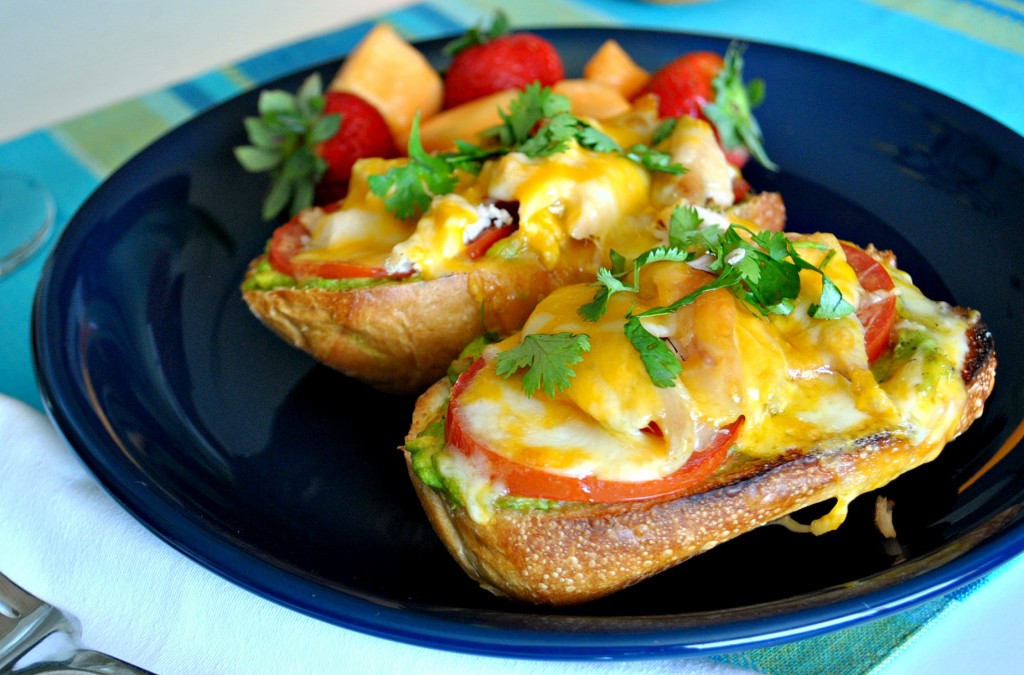 A fast and simple lunch or dinner idea since there's really no cooking involved here just assembly. I like to buy rotisserie chicken now and again because it's so easy to add a salad and vegetable and dinner is done, but my husband has an aversion to it so I have to think of ways to eat the leftovers so it doesn't go to waste. I normally just eat snacks for lunch unless I'm out somewhere and eat out, but more than likely it's an apple here, or a few crackers there or a protein shake whatever I'm in the the mood for. One day I decided to fix myself a decent lunch with my left over rotisserie chicken and it was so pretty looking and tasty I thought you might enjoy the idea too.
Roasted garlic, avocado tomato chicken melt
Ingredients:
4 in. sandwich roll cut in half
roasted garlic spread(found in deli section of grocery store)
1/2 a mashed avocado
leftover rotisserie chicken
4 slices of tomato
2 slices Colby- jack cheese
salt and pepper
hot sauce
cilantro
Directions:
Step 1:  Heat oven to broil.
Step 2: Spread a generous amount of garlic spread on each half of the bread, if you can't find garlic spread use pesto if you like.  Put the garlic side up on a sheet pan and pop in the oven for 2 minutes to lightly toast.
Step 3: Take bread out of the oven and spread the mashed avocado on each side then pile pieces of chicken on. Top with tomato and cheese, salt and pepper and put back under the broiler until the cheese it melt the way you like it about 2 minutes.
Step 4: Take the open face sandwich out of the oven and garnish with hot sauce and sprigs of cilantro or even chopped green onion and enjoy.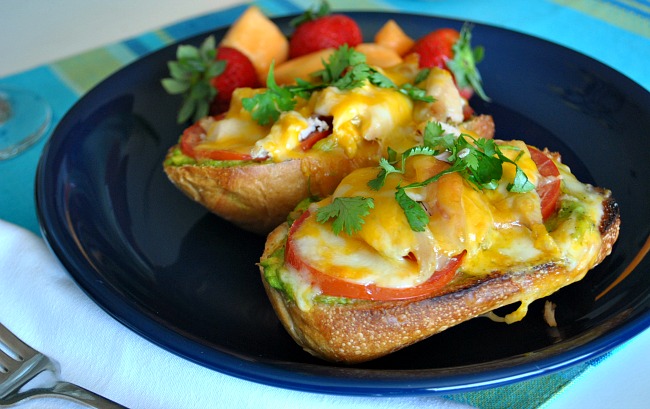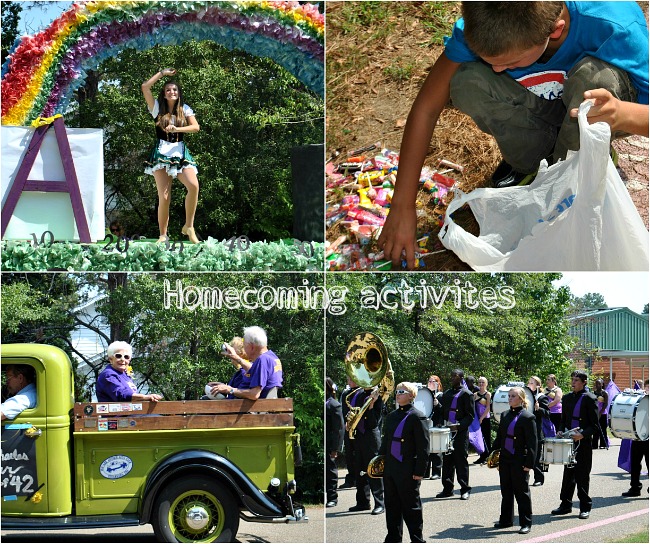 I wanted to share a few photos of Fall here where I live.  In Southwest Arkansas we usually go from Summer to Winter, because one day the temperature will be in the 80's and the next it will be in the 50's and we won't see 80's again for a long while.  Despite the crazy temperature we still manage to enjoy many of the Fall festivities. The first set of photos is from my daughter's homecoming parade and I didn't even get one of her, she is in the color guard for the school band. The parade has different floats from each of the classes and then from the classes from long ago like the class of 42 which you see with the older folks in the old truck. The common practice for parades here is to throw candy to the crowd, as you can see my son racked up on the candy like it was Halloween.  The second set of photos is me playing with my camera outside of my house catching the beauty in the morning and the last of the zinnia's from Summer. Also that is our camera shy kitty "Bobby" he never wanted to cooperate with the picture taking.