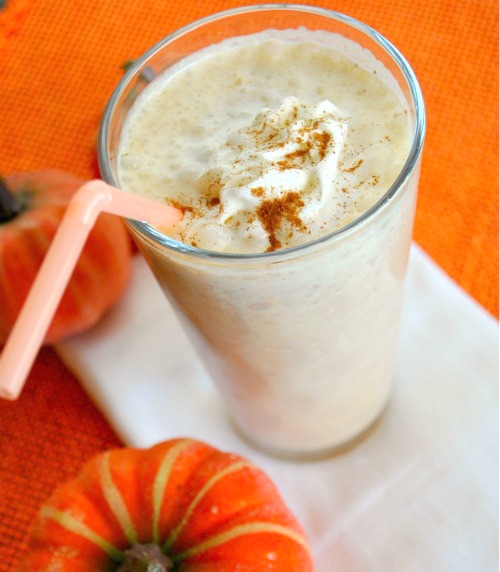 Oh my…tis the season for pumpkin pie, and this shake is the perfect alternative to the traditional pie :). I've been seeing a fast food restaurant advertise for these little shakes and since I don't live close to town I can't just hop on over and get one. So what's a girl to do…well of course, make my own. It's a surprise to your taste buds at how much this shake taste like the pie, minus the texture. If you want to make someone happy who loves pumpkin pie then treat them to this ice-cream shake, I promise they will love it.

Pumpkin Pie Shake
Ingredients:
vanilla ice-cream (5 scoops)
1 cup milk
1/3 cup canned pumpkin
2 T. honey
1/2 tsp. cinnamon
1/2 tsp. pumpkin pie spice
2 whole sheets grahm crackers or ginger snaps to taste
Directions:
Step 1: Put all the ingredients into a blender and turn onto blend. If you prefer the shake thicker then use 3/4 cup of milk. Garnish with whipped cream and cinnamon.
Serves: 2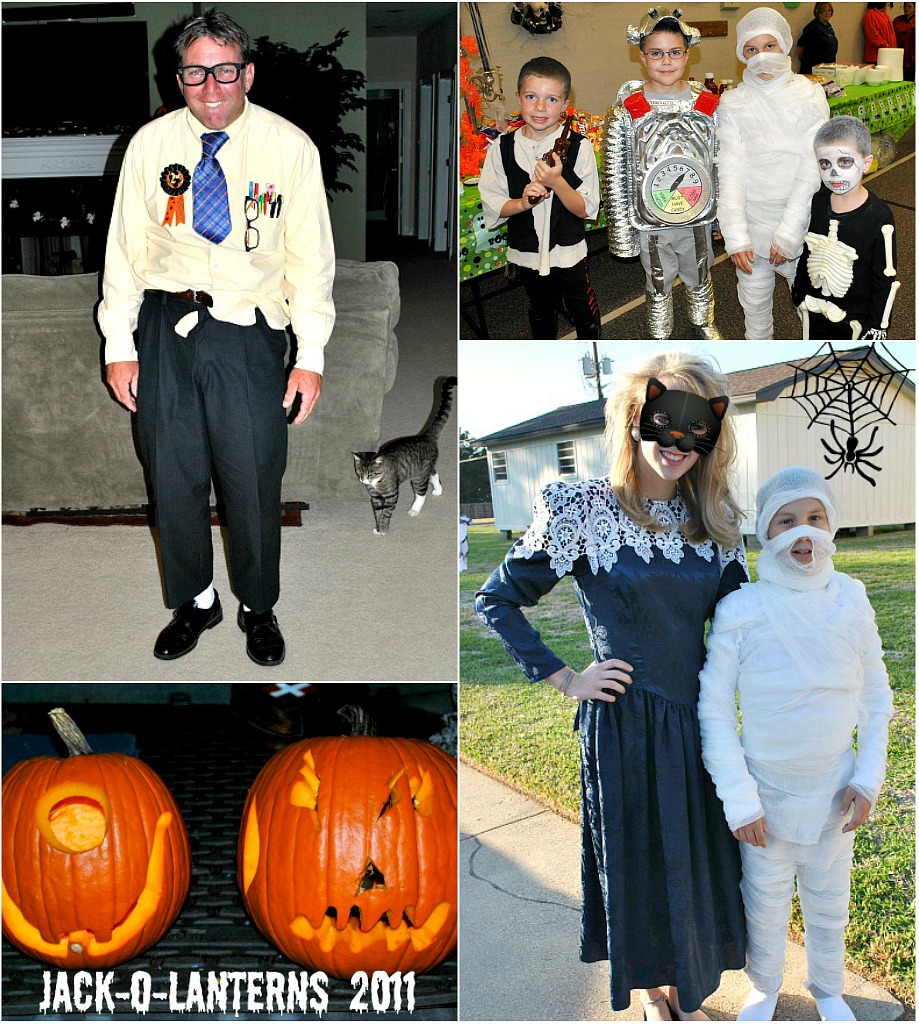 Happy Halloween!! I thought I would share with you some fun pictures of the family dressed up for Halloween. My husband is such a sport and was a nerd, it came quite naturally :). The kids were the obvious mummy and my daughter was "me" 25 years ago, which was a pretty good resemblance. The cousins up at the top were Hans Solo, Robot and a skeleton weren't they just adorable? I was a preppy girl with the 80's style glasses plus outfit of khaki slacks and turtle neck complete with penny loafers.