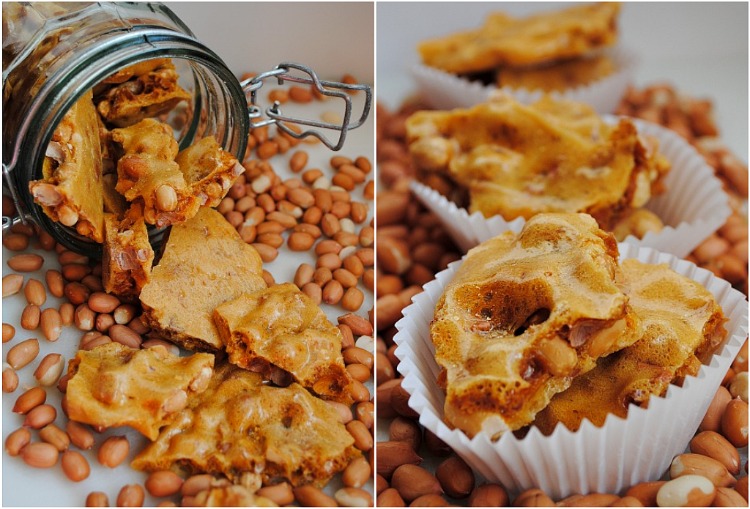 My husbands favorite candy is this peanut brittle, he loves peanuts and the great crunch this candy has. The recipe is one of my favorites too because there is no messing with the candy thermometer and there are only four ingredients. My good friend Louise gave me this recipe years ago and it is beloved by all who love peanut brittle.
Peanut Brittle-without a thermometer
Ingredients:
1 cup sugar
1/2 cup corn syrup
1 cup of raw peanuts
1 tsp. baking soda
pinch of salt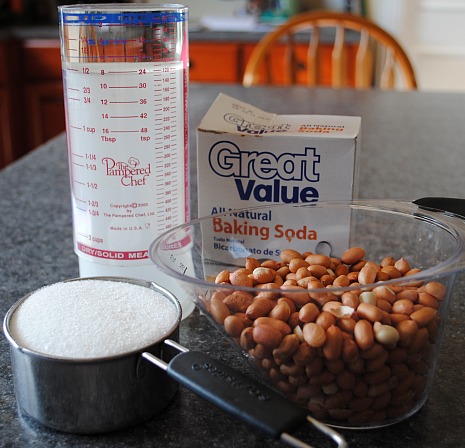 Directions:
prepare cookie sheet or foil by spraying a light coat of cooking spray.
measure 1 tsp. baking soda and set aside
in medium size pan, put corn syrup, sugar, and peanuts in the pan and cook on medium-hight heat constantly stirring
Stir until the peanuts start to turn light brown, the peanuts will start to smell cooked too

take off heat and add a pinch of salt and baking soda and stir well
pour onto prepared pan and let it spread out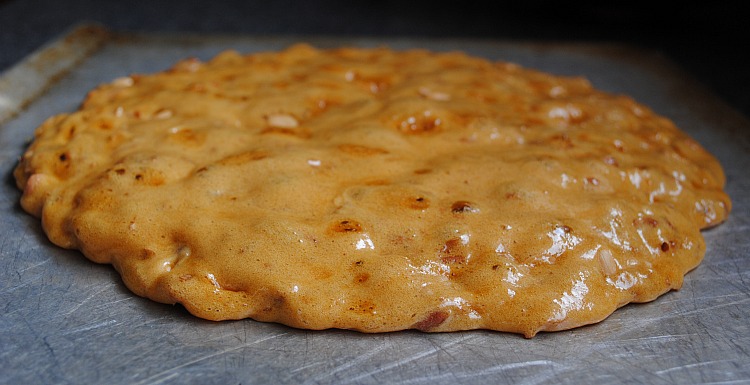 let cool and break into bit size pieces.
store in zip-lock bag
Tips:
It's helpful to have oven mitts handy while stirring the peanut brittle and pouring it onto the pan.
The candy is very hot and the pan it is poured on will also get hot so be careful.
Do not double the recipe.
Make sure the peanuts are raw or they will be over cooked and burnt.
linked to: