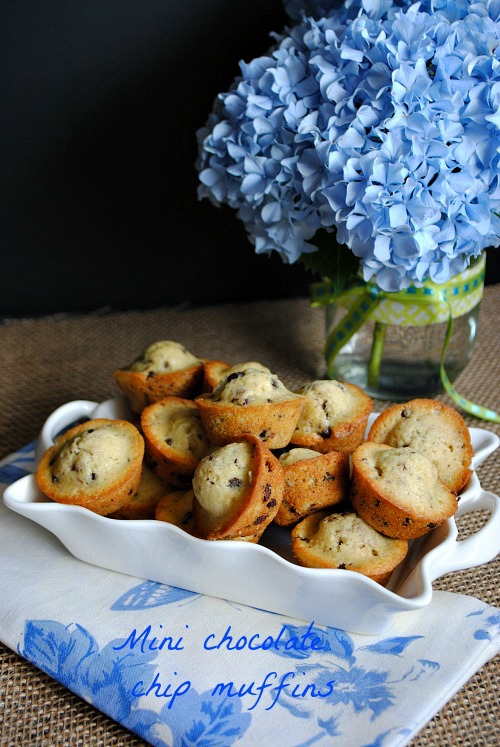 Mini chocolate chips in these mini muffins are so delicious.   I am feeling a bit under the weather due to catching my daughter's cold so baking makes me happy.  I feel much better after baking and eating these little bits of goodness.  I think these little muffins would be perfect for breakfast with some fruit or for snacking after school.  I'm sure this plate of muffins will disappear fast after school today.  Happy Baking!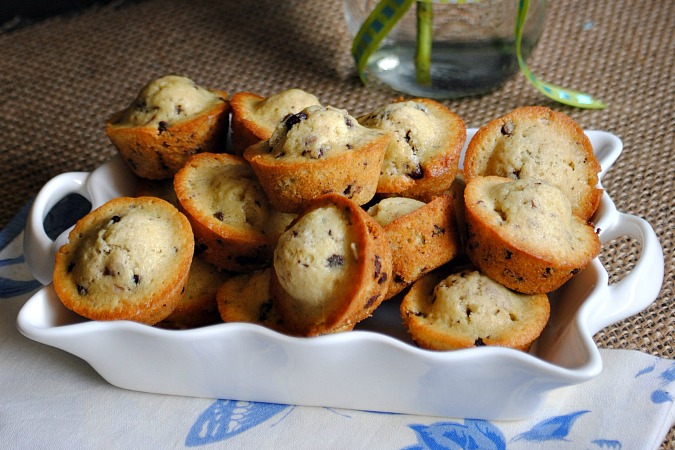 Mini chocolate chip muffins
Ingredients:
1/2 cup sugar
1/4 cup butter, shortening, or coconut oil
1 egg
1/2 cup milk
1/2 tsp. vanilla
1 cup flour
1/2 tsp. baking soda
1/2 tsp. baking powder
1/4 cup of salt
2/3 cup of mini- chocolate chips
1/4 cup chopped pecans optional
Directions:
Step 1: In a large mixing bowl mix sugar and butter until fluffy.
Step 2: Add egg, milk and vanilla, mix well.
Step 3: Combine dry ingredients and gradually add to creamed mixture. Fold in chocolate chips.
Step 4: Spoon about 1 T. of batter into mini muffin pan. Bake at 375 degrees for 10 min. checking at 8 min, to see if they are done.
Makes: about 3 dozen.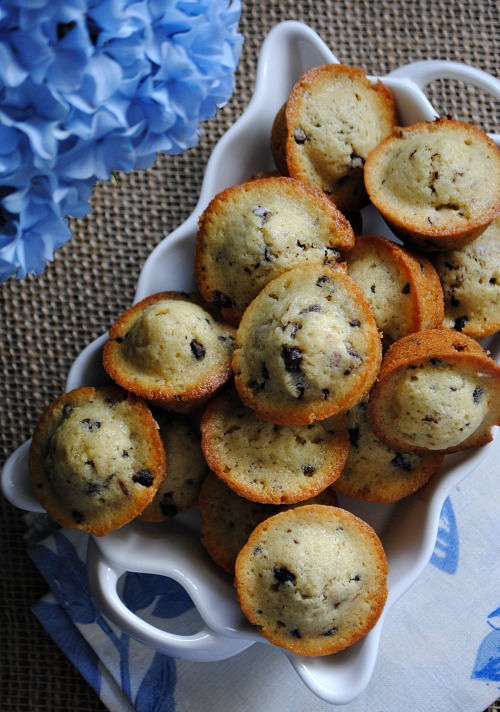 Recipe adapted from
Taste of Home Magazine