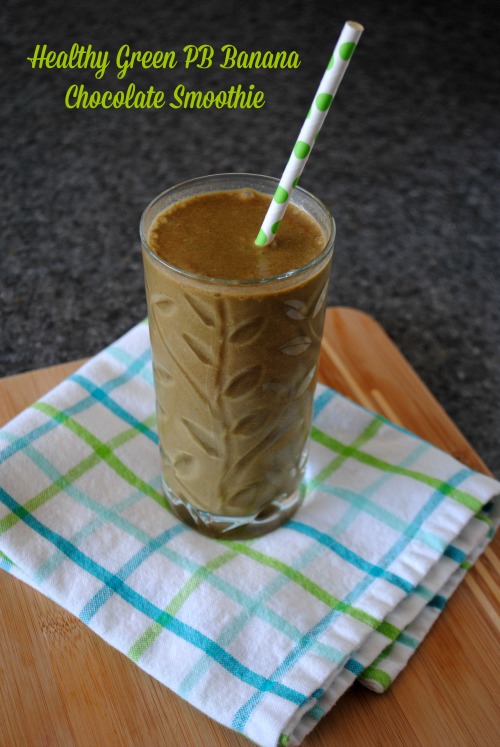 I know what you're thinking…sounds good except for the green part. I know that people make green smoothies with all different types of ingredients so I thought what the heck and I tried it.  Guess what…I loved it, really I did. In the morning if I don't  have time to eat breakfast or if I know I need to get some more greens into my body then I make myself one of these for a meal. It's surprisingly good and keeps you full until lunch. You know what else? You really can't taste the greens in here, otherwise it would be gross. I love that I can put fresh spinach or other leafy green into my smoothie and feel like I got my serving of leafy greens.  If you are new to green smoothies, I suggest you try out spinach verses kale because it hardly has any taste.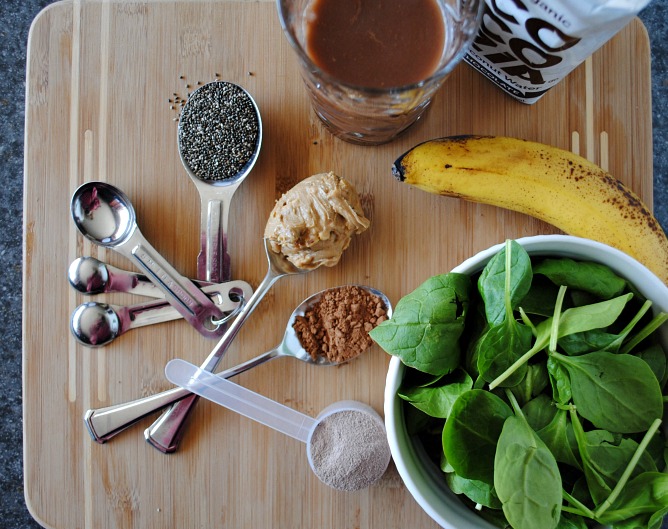 I have made this smoothie with regular coconut milk and almond milk but the awesome people at Cocozia asked me to try their chocolate coconut water. Boy, am I  glad I did because it's absolutely delicious, I can't stop drinking it. Coconut water is a bit boring on it's on but with the chocolate in this water it's taste just like chocolate milk.  I even tried it on my cold cereal in the morning and I loved it!  If you are lactose intolerant what a perfect way to get the vitamins into your body and it's only  60 calories a serving.  What is also fantastic about Cocozia is that it's all organic which means more healthy for your body since there are no pesticides.  Just in time for Summer, please do find you some Cocozia and get healthy with chocolate and peanut butter, two of my favorites! Cocozia is sold on Amazon so go check it out.
Healthy green peanut butter banana chocolate smoothie
Ingredients:
8 oz. chocolate coconut water (Cocozia Brand)
1 T. creamy or crunchy peanut butter
1 T. unsweetened cocoa powder
1 T. chia seeds
1 scoop of your favorite protein powder (I used
Doterra slim shake choc
. flavor)
1 banana frozen or room temp.
2 cups of spinach greens or mixed greens
desired amount of ice
Directions:
Put all the ingredients into a blender and blend well until it's smooth and creamy. Pour into large glass or divide into 2 glasses. I drink it all which turns out to be about 24 oz.
Note: I was not compensated for this post, all opinions are my own.