Aren't lemons just a thing of beauty and these are the coveted Meyer variety.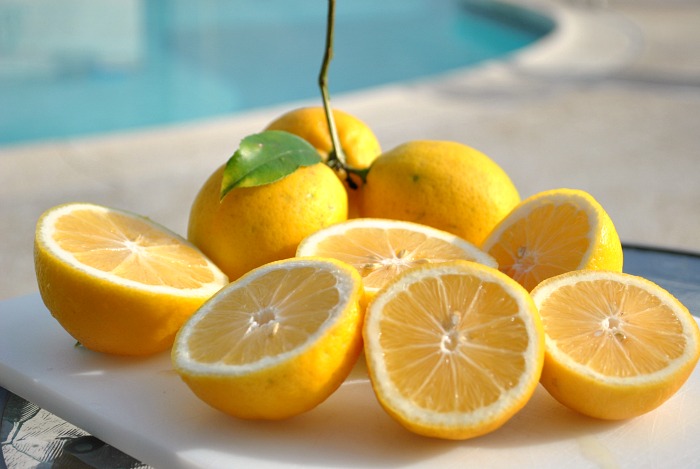 One lone lemon hanging. Lemons stay on this tree almost year round since my parents do not use them much. But when I visit I do, in any way I know how. Like this morning I made a lemon yogurt blueberry smoothie with fresh lemon juice, frozen blueberries, coconut milk and honey, it was delicious.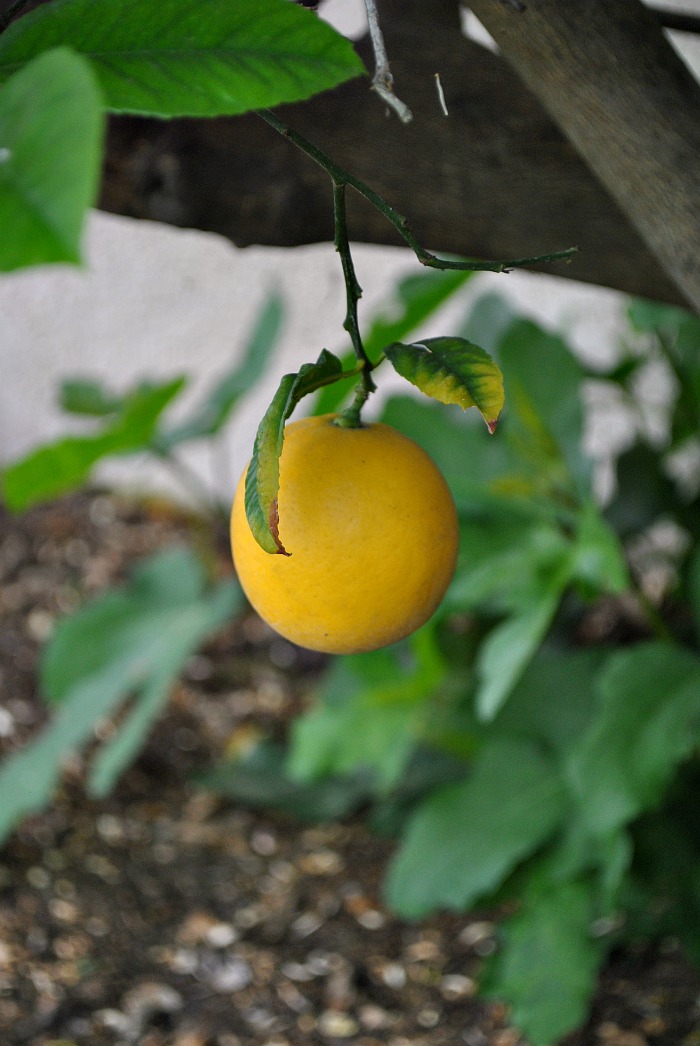 Boysenberries are native or developed right here in Southern California at Knott's Berry Farm just minutes from my home growing up.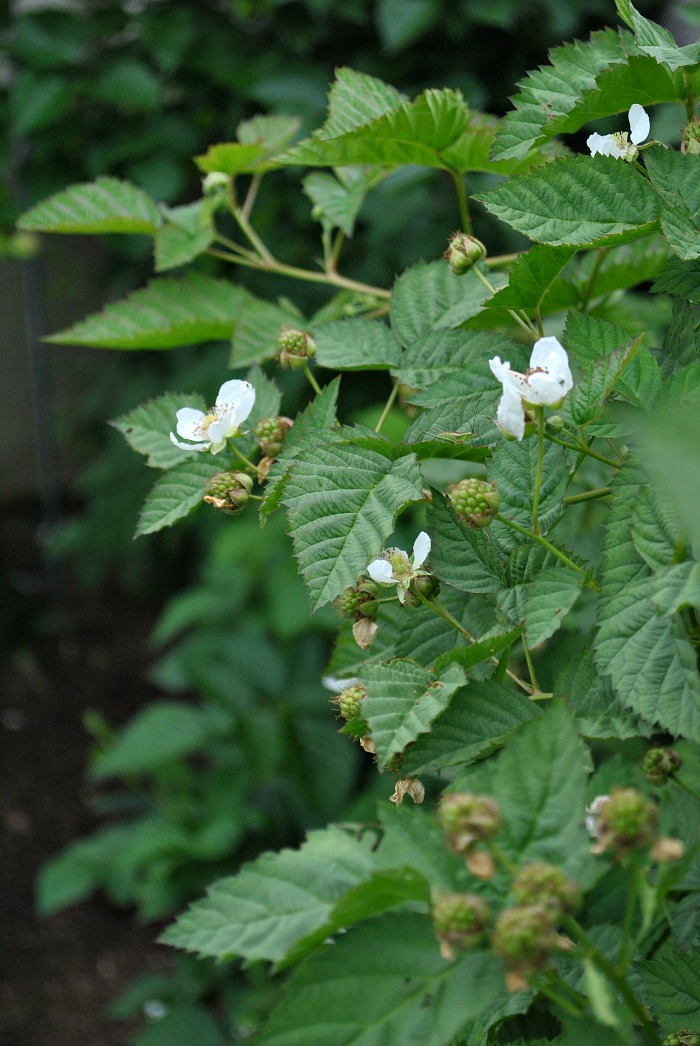 I can hardly wait for my next visit as these little berries will be ready for eating and making into a cobbler!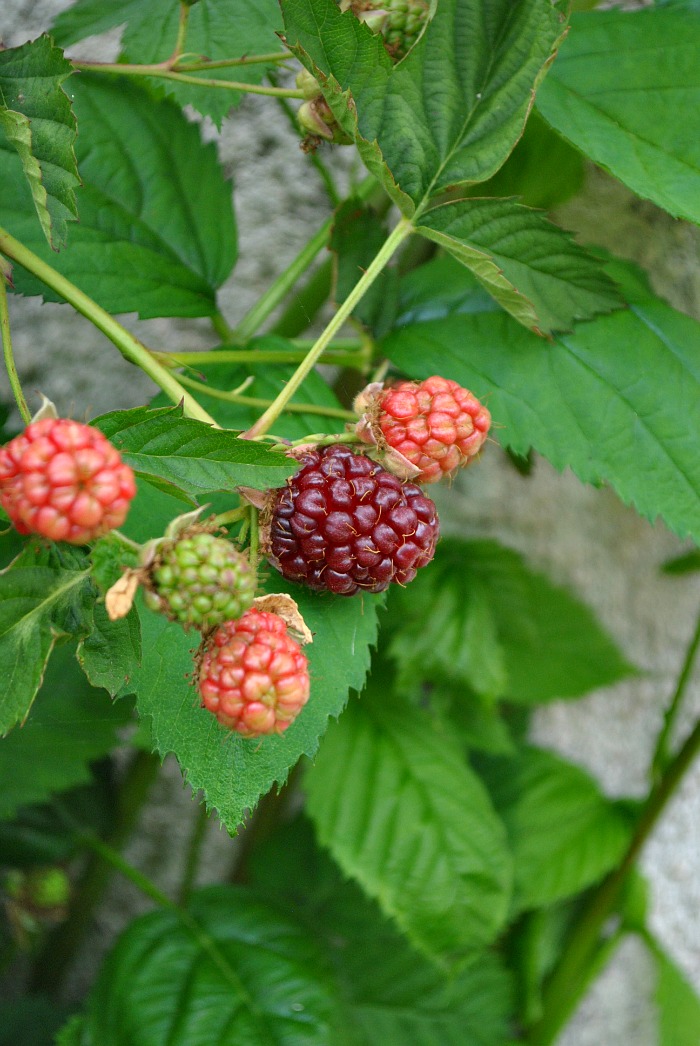 My mom, me and my sister are rose lovers and this lavender beauty is a looker and it's scent is heavenly.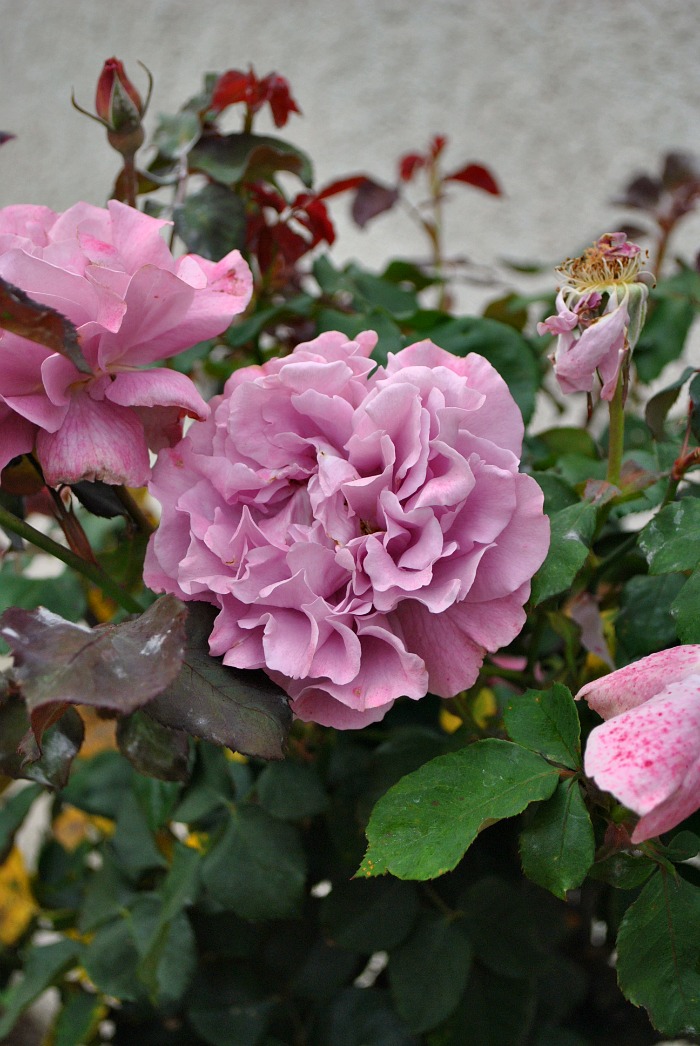 There is beauty and there is STUNNING, I can't believe how I almost missed these since they were tucked back behind some huge ferns and a trash can sat in front of them as my dad had been pruning and such.
They knock your socks off with vibrant color that looks so exotic. I had no idea cactus flowers were this amazing.
The kumquat tree is actually the neighbors but as you can see part of it is hanging over so I used a few in a smoothie :). Planning to make a compote or jam soon.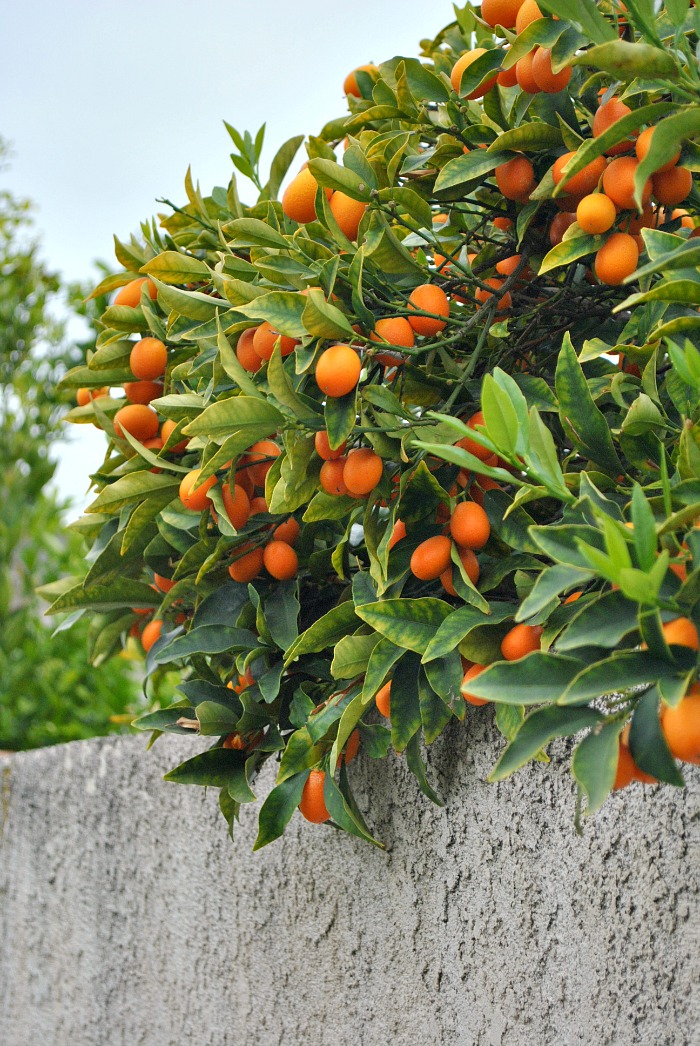 This tree is a tangerine tree that dad planted just a few years ago.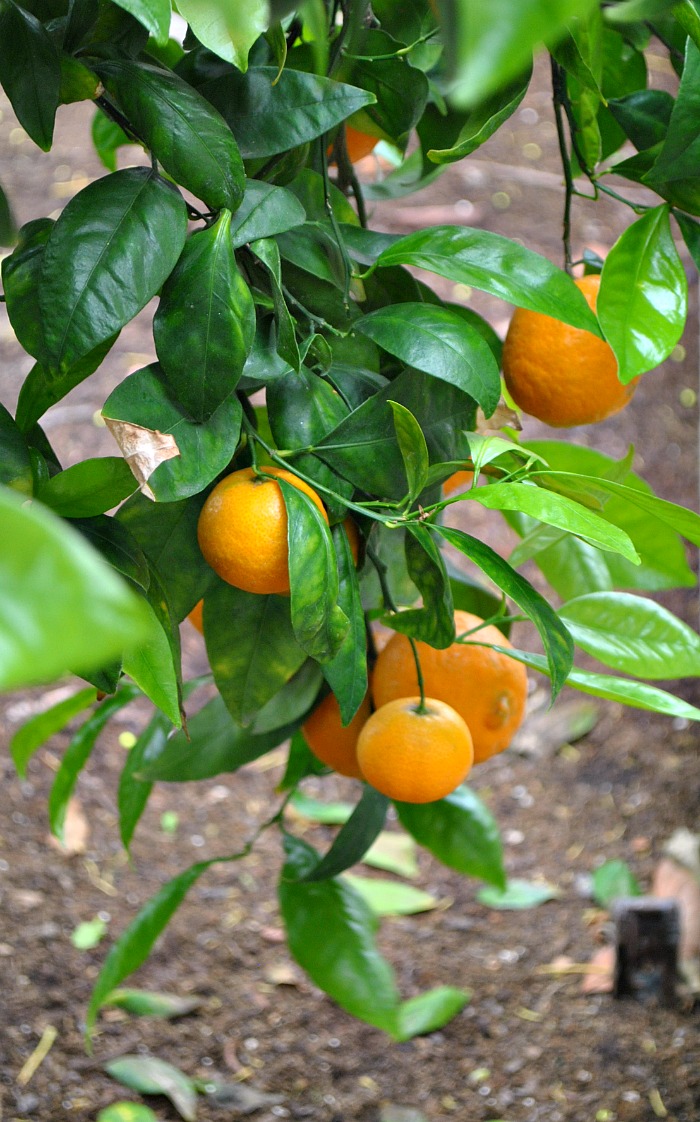 Last but not least is this pretty little apple tree that dad recently planted. It's a 4 in one apple tree since the nursery where he bought grafted in 3 other varieties to the Golden Delicious.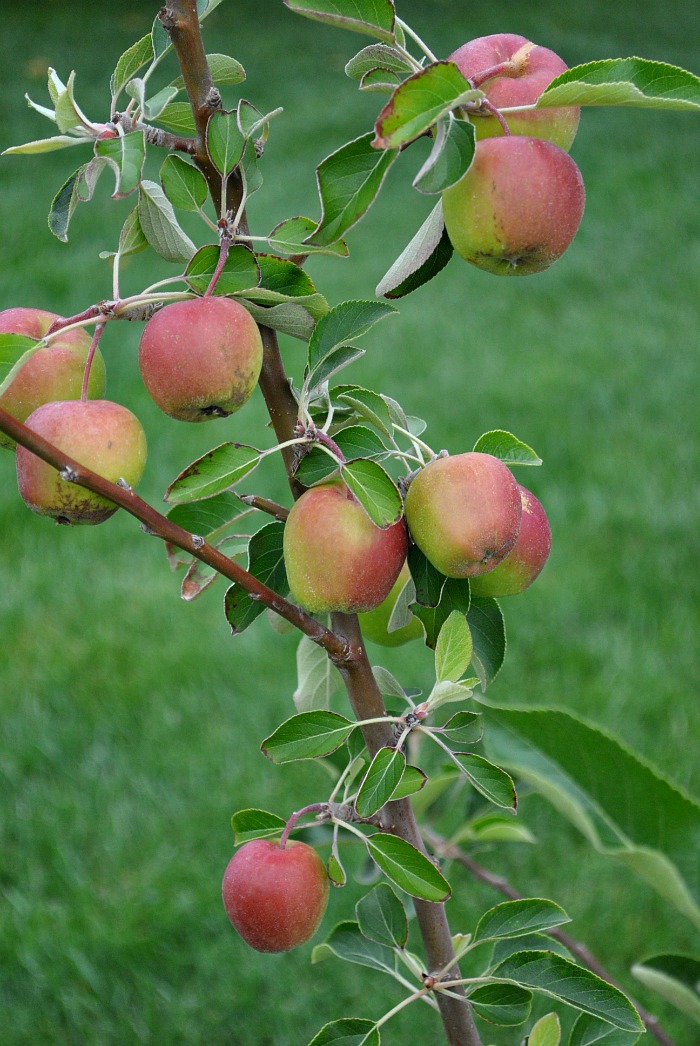 I took a little visit to the beach while home and it was a gorgeous day with lots of wind surfing going on. It was clear enough to see San Pedro where so much of our imports from over sea's come into port.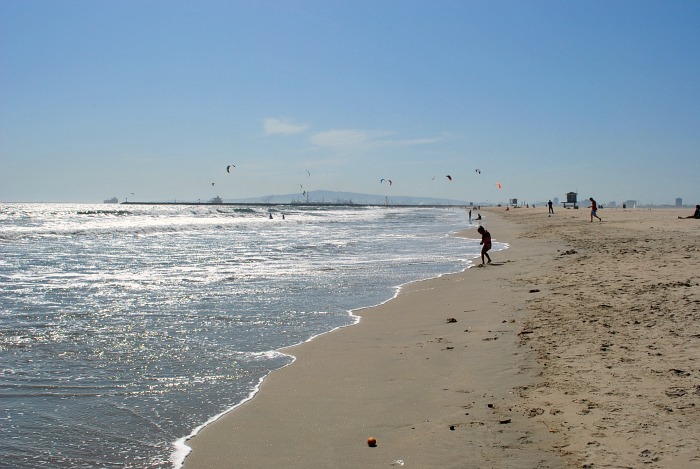 My parents and me the day I left to go home.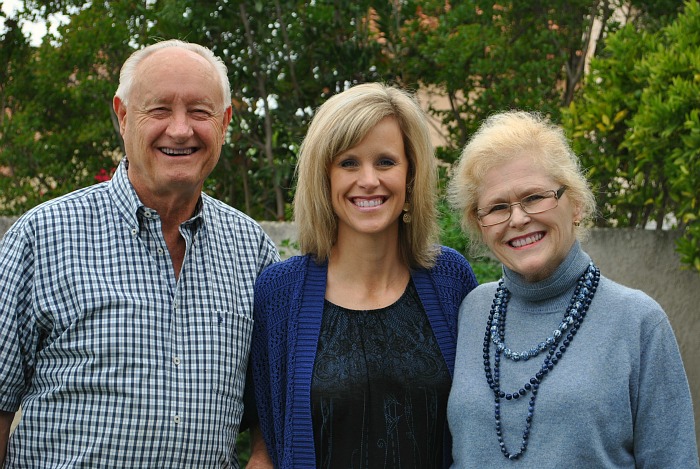 Lemons and blueberries come together in this bread with yogurt to make a moist and delicious gluten free bread. I adapted my bread from a recipe that I found on pinterest from the blog Sweet Pea's Kitchen and just substituted the all-purpose flour for gluten free flour. I also made other miner changes, the recipe called for using a lemon flavored simple syrup but I choose not to use it since the loaf turned out so moist. One thing I didn't take the time to do was toss my berries with flour before putting them into the batter, as a result the berries sank to the bottom 🙁 . Since my mom is gluten free she was just happy to have a sweet treat she could indulge in that was homemade and gluten free.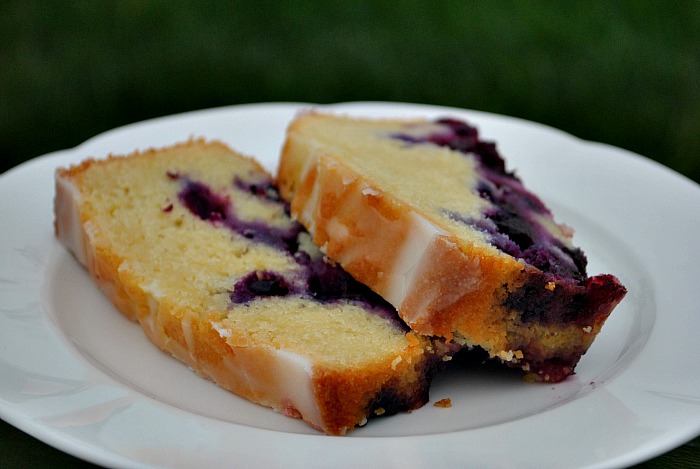 Dad's garden + gluten free~ lemon blueberry yogurt bread
Ingredients:
1 1/2 cups + 1 tablespoon all-purpose gluten free flour, divided
2 teaspoons baking powder
1/2 teaspoon kosher salt
1 cup plain yogurt (I used Greek yogurt)
1 cup sugar
3 large eggs
2 teaspoons grated lemon zest (approximately 2 lemons)
1/2 teaspoon pure vanilla extract
1/2 cup melted butter
1 1/2 cups blueberries, fresh or frozen, thawed and rinsed
For the Lemon Glaze:
1 cups confectioners' sugar, sifted
2 to 3 tablespoons fresh lemon juice
Directions:
Step 1: Preheat the oven to 350 degrees F. Grease bottom and sides of one 9 x 5-inch loaf pan; dust with flour, tapping out excess.
Step 2: In a medium bowl, sift together flour, baking powder and salt; set aside.
Step 3: In a large bowl, whisk together the yogurt, sugar, eggs, lemon zest, vanilla and butter. Slowly whisk the dry ingredients into the wet ingredients. In a separate bowl, mix the blueberries with the remaining tablespoon of flour, and fold them very gently into the batter.
Step 4: Pour the batter into the prepared pan and bake 50 to 55 minutes, or until a toothpick inserted in the center of the loaf comes out clean. Let cool in the pan for 10 minutes before removing loaf to a wire rack on top of a baking sheet.
Step 5: To make the lemon glaze, in a small bowl, whisk together the confectioners' sugar and 2-3 tablespoons of the lemon juice. The mixture should be thick but pourable. Add up to another tablespoon of lemon juice if the mixture is too stiff. Pour the lemon glaze over the top of loaf and let it drip down the sides. Let the lemon glaze harden, about 15 minutes, before serving. Enjoy 🙂
Makes: 1-9×5 loaf