I know I've been reviewing a lot of products lately but I have a few more to tell you about. I was contacted about trying this ice cream that you make with a dry mix and any type of ice cold, milk, water, half and half or cream, plus no ice cream maker required. Sounds to good to be true, I'm honestly very skeptical of mixes when it comes to homemade ice cream after all I'm a ice cream connoisseur. I worked at Baskin Robbins for 5 years and have made homemade ice cream so many times I can almost do it in my sleep. Plus, I eat a lot of ice cream and definitely have my favorite brands, stores etc.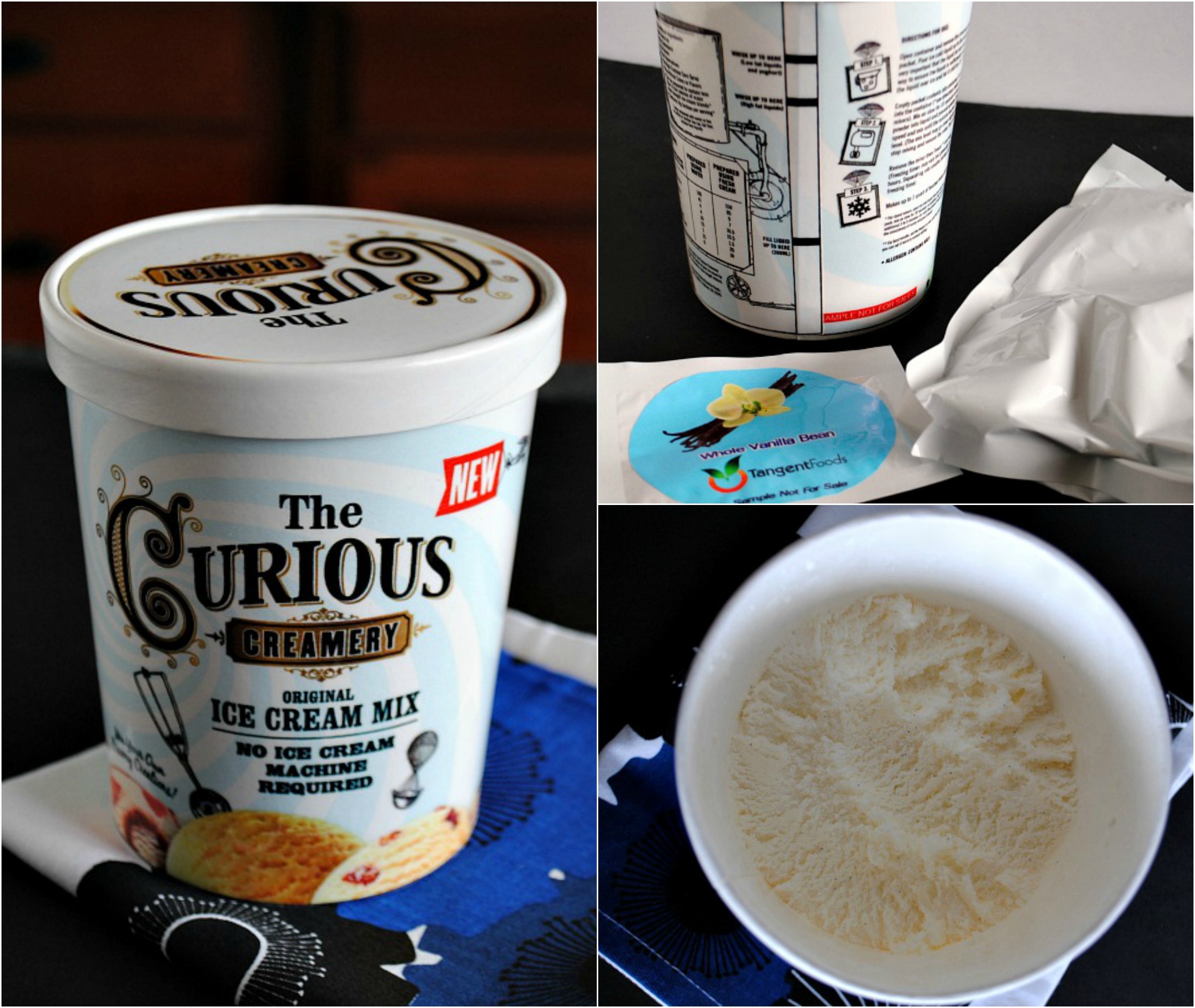 I do have to say I was "curious" about this new product. I recieved the package and got busy making the ice- cream which took all of 5 minutes or so. The directions were right there on the side of the container I was given, along with the dry mix and vanilla bean flavor packet (with real vanilla bean seeds in it too). I had the half and half handy and no plans for it so I used it and followed the directions. Then popped it into the freezer with the lid and waited until the next day to try it.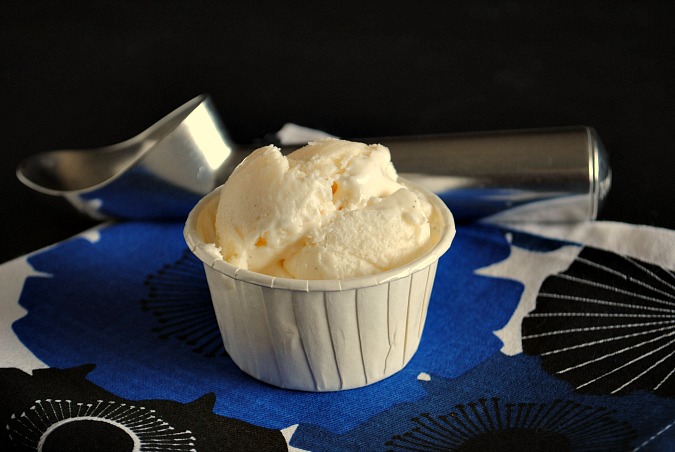 Guess what folks…it was really good and it had the same texture as regular homemade ice cream or store bought! I'm not saying it's Baskin Robbins or your grandma's homemade recipe but it's pretty dang good. Huh, how about that, I'm a believer in this very "Curious Creamery Ice-cream" .  What a great idea this company has come up with and succeeded in one of the most important parts the taste!The idea of having this cardboard quart bucket in the pantry until you're ready to use it, is a cool idea. Imagine having guests over for dinner and whipping up a batch of this ice cream to go with your fabulous homemade brownies or cake. What about letting the young kids try their hand at making this ice cream, all in one container and no mess to clean up.  I'm thinking that this ice cream would be a fun gift to give teachers or neighbors at the holidays or birthdays.  I'm so glad that Curious Creamery Ice cream contacted me and trusted my skeptical self to trying their new product.  Give them a look over at their site and check out how to get some of your very own.  Now, excuse me while I go finish my ice cream 😀 .
Note: I was not monetarily compensated for my opinions.