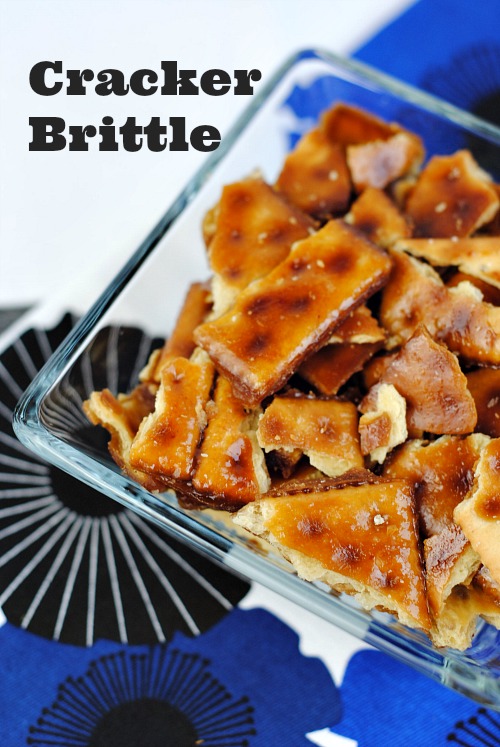 Warning this recipe is way to easy and addicting too! A friend of mine made this for our book club and we all loved it, so of course, we all asked for the recipe. My friend rattled it off while the rest of us wrote very simple directions. The biggest shock to all of us is that the main ingredient is saltine crackers. These simple saltines turn into yummy brittle that is extremely hard to say no to. When I made the first batch at home my son loved it so much he wanted me to make more immediately, I resisted the temptation and have managed to only make it about 4 times. I'm thinking this recipe needs to be on my Christmas gift giving list since it's so good and so easy. Give this recipe a try and you'll end up loving it too and your family or friends will be asking for it often.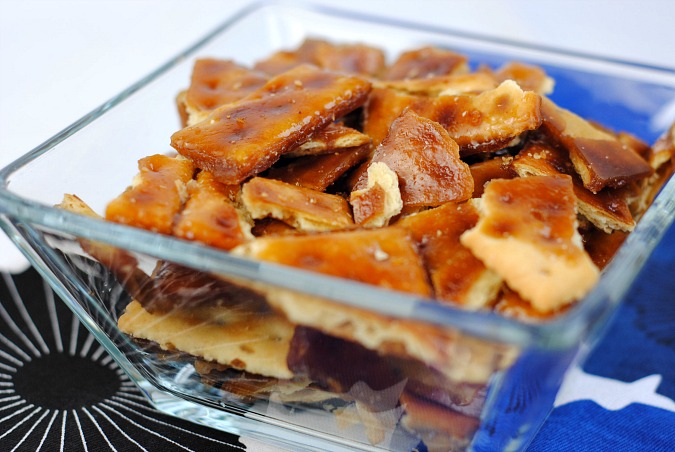 Cracker Brittle
Ingredients:
1 cup brown sugar
1 cup butter
about 72 saltine crackers
Step 1: Prepare large sheet pan with foil and lightly spray with cooking spray.If you have a silpat mat for baking it works great too. Lay crackers on pan close together or on top of each other.
Step 2: Put the brown sugar and butter in a small saucepan and cook stirring until it comes to a boil then stop stirring let boil for 3 minutes.
Step 3: Pour the mixture over the crackers careful not to burn yourself. Bake for 8 minutes exactly at 325 F. Take out of oven let cool and then break into pieces.