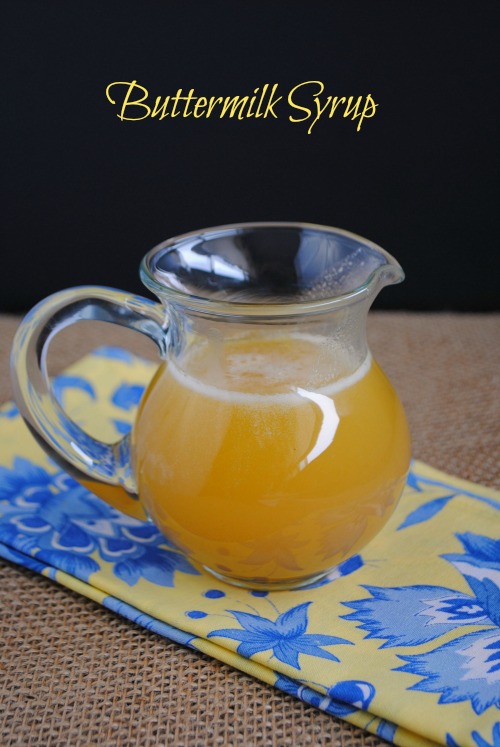 Buttermilk syrup is seriously the best syrup ever! The recipe I'm sharing I have shared before on another post and it's from my friend Maria, but this liquid gold needed it's own post because it's that good.  I actually prefer buttermilk syrup now more than I do maple syrup, if left alone I could drink this stuff. Not only is this syrup amazingly good it's quite simple to make.  Put this recipe in your arsenal and make it ASAP.  After making it, do  like I do, resist the temptation to drink it 🙂
Buttermilk Syrup
Ingredients:
1/2 cup butter or 1 stick
1 tablespoon Karo syrup
1/2 cup buttermilk
1/2 teaspoon baking soda
3/4 cup granulated sugar
1/2 teaspoon vanilla
Directions:
Step 1: Combine all ingredients except vanilla in a sauce pan. Bring to a boil and boil for 1 minute.
Step 2: Remove from heat and add 1/2 tsp vanilla.
Serve: Warm with french toast, pancakes, or over anything you want to taste amazing.