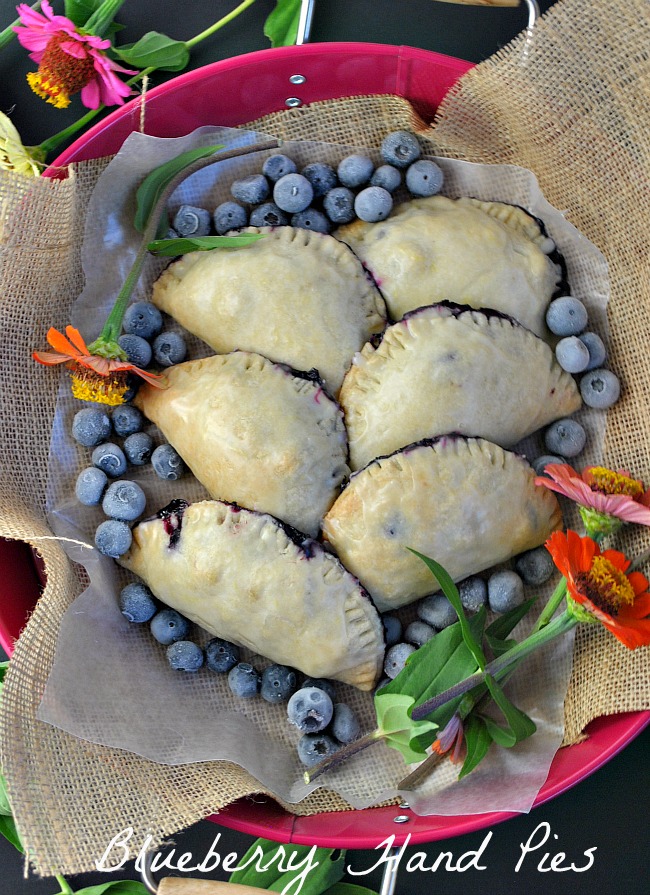 Hand pies, turn-overs, fried pies whatever you call them, they are beloved by all  both young and old, everyone loves pie.   After I made these cran-raspberry-apple hand pies we couldn't get enough of these little pies, when Father's day came around I asked my husband what treat he wanted me to make for him and he choose these little baked blueberry pies.  I couldn't have picked better myself so I got busy making the crust recipe that I make for regular pies because we have fallen in love the buttery, flaky and tender crust, try it you might be won over too.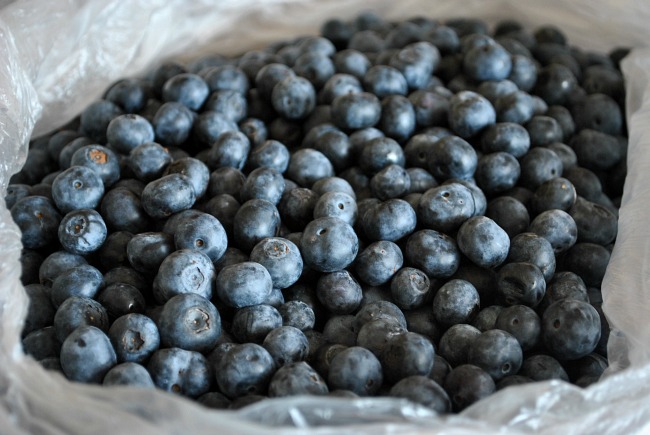 Blueberries are one of my all time favorite fruits and we picked these blueberries fresh back on Memorial Day weekend, but of course we froze them for using later. You may use fresh berries when making the recipe.  The pies are little but I try to stuff as many berries into these pies as I possibly can.  As for making the dough circles all even and pretty, I got creative and cut them out with the top lid of a candy jar, it was the perfect size.  You may want to try using something from around the house to make yours or just eye ball it that works too.  One recipe of pie dough will make 7 to 8 hand pies, so let's get started.
Blueberry Hand Pies
Ingredients:
3 cups fresh or frozen blueberries
3 T. flour
1/2 cup sugar or less if blueberries are sweet
2 dashes of ground nutmeg
1-2 T. orange juice
1 cup powdered sugar
Directions:
Step 1:  If berries are frozen measure out the right quantity then put in medium size bowl. Add the sugar, flour and nutmeg and toss together. Let un-thaw for about 1/2 hour but not completely thawed.
Step 2: Make your dough and let it rest in the refrigerator for half an hour. Then you may divide the dough evenly by cutting it into a pie with 8 pieces, then roll the pieces into balls. Flatenn the balls using the palm of your hand then roll out with rolling pin.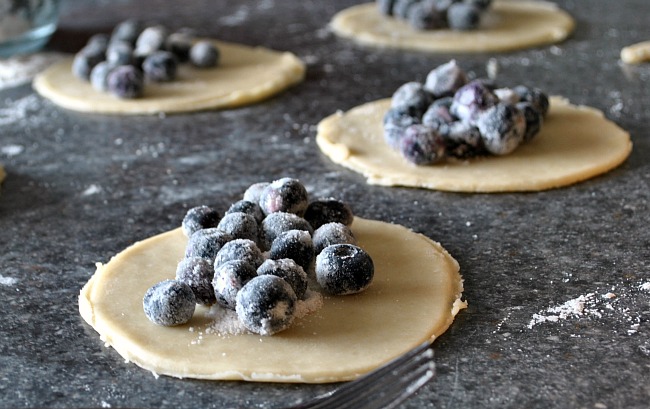 Step 3: Place a tablespoon or more if you can fit it, of the partially thawed berry mixture in the middle of each rolled out dough circles. Get a bowl of water and wet your finger and go around the edge of  half of the dough circle then fold over and crimp with a fork. Repeat until all the berries are used.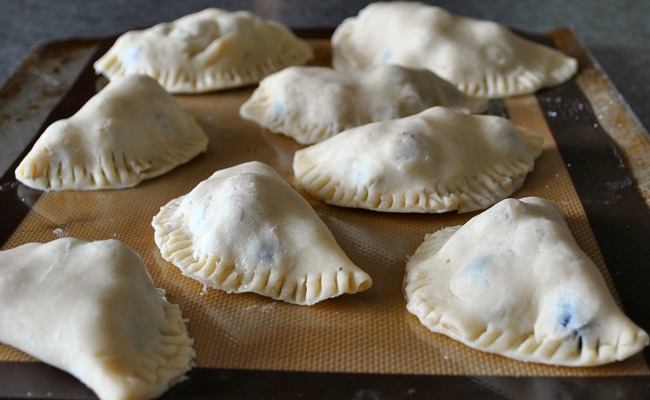 Step 4: Bake for 25-30 minutes or until golden browned.
Step 5: Let pies cool about 10 mintues. Then mix the glaze up by whisking together the powdered sugar with 2 T. orange juice or milk or even water until smooth. Put a tablespoon of glaze on each pie and spread out evenly.
Note:  Another variation to these pies that I made shortly after these is to use: 2 cups blueberries, 2 cups boysenberries and the remainder of the original recipe ingredients. Both berries were frozen and I cooked the berry mixture with the sugar and flour mixture in a skillet over medium heat, stirring often until the berries thickened like pie filling. I let them cool then put the pie filling into each round dough circle and continued as usual.