If you love to eat light but with a lots of flavor then these Spring Rolls are for you. Bay scallops are a very mild seafood that melt in your mouth, the texture reminds me of shrimp but not as fibrous. I got these scallops fresh from Florida when we took a trip there in August.
My son is my kindred spirit when it comes to the beach he loves it as much as I do, we just couldn't get enough of it. In that picture of him it was early in the morning the clouds were beautiful and it rained a little but we stayed out there.
When we got tired of all the beauty and sand between our toes (who am I kidding, I never got tired of it) we eventually had to make our way home since school was going to start the following week.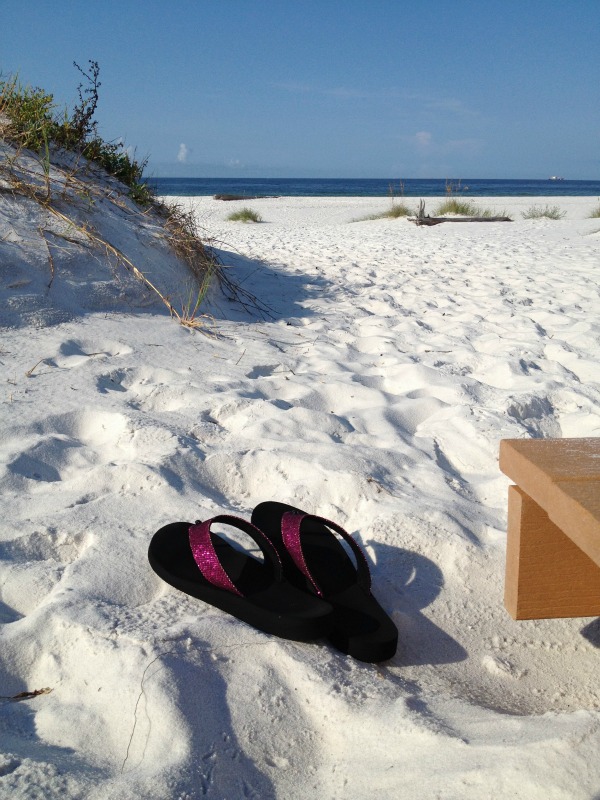 I talked in a previous post about how we came across this fabulous market called Joe Patti's that sells a huge variety of seafood. I bought a lot of seafood for me considering I never buy it where we live, because it scares me how far away we are from a coast.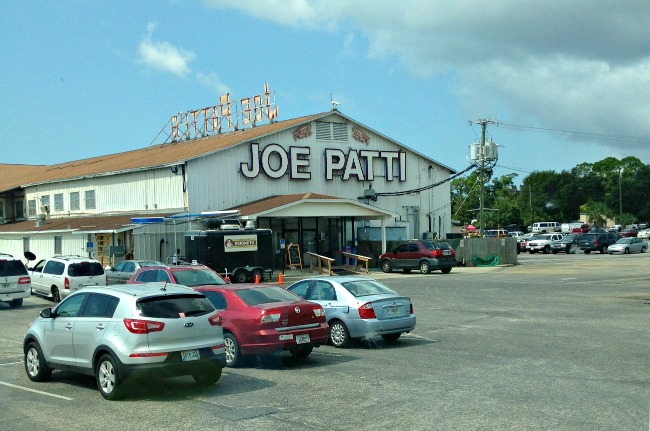 I was so excited to see this place when we drove up but even more so when we went inside because it didn't smell like fish which is a good sign.  The market had other things too like a sushi bar, bakery, specialty cheeses, homemade gelato and all kinds of condiments to enhance your purchase of fresh seafood.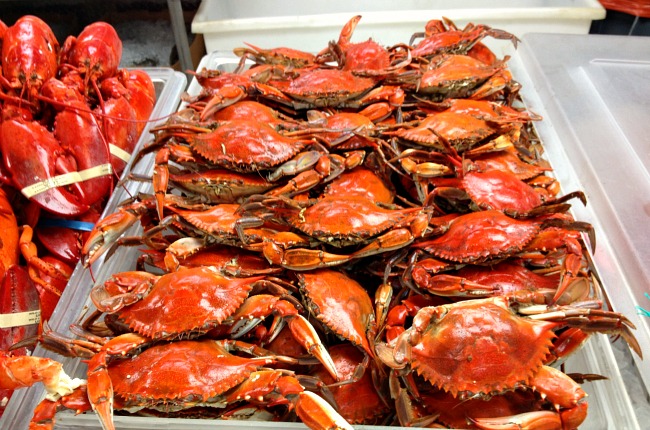 It was hard to narrow down the choices of fresh seafood but I walked out of there not spending too much. The bay scallops were a little extra thing I picked up because I have never cooked them but I do enjoy them very much.  I also bought the rice papers that I made the Spring rolls with.  Rice paper is a product of Vietnam that many Asians use in their kitchens.  Not long ago a lady at church showed the young girls how to make spring rolls and every since then I've wanted to try to get a hold of these rice papers.  All you have to do is soak the rice paper in water and that's it there ready to use.  The filling is totally up to your imagination so I made these scallop and veggies ones.
Bay Scallop Spring Rolls
Ingredients:
the ingredients vary in amounts depending on how many rolls you plan to make, I only made 3 rolls
1/4 pound of fresh scallops
3 rice papers
3 leaves fresh lettuce
1 julienne cut or grated carrot
1/2 julienne cut cucumber
1/2 chopped avocado
1/2 chopped red bell pepper
1/4 cup chopped green onion
chopped fresh cilantro
1 T. chopped fresh ginger
1 chopped serrano pepper seeded or with seeds depending on how much you love the heat
Ponzu sauce for dipping or pouring in the roll (found in Asian section of grocery store)
sweet and hot chili sauce or wasabi paste for dipping (both found in Asian section of grocery store)
Directions:
Step 1: Dry off the scallops and salt and pepper both sides. In a medium size skillet put some olive oil in and a pat of butter turn heat to medium high and when pan is hot and butter melted add the scallops and let cook until they begin to turn from clear to opaque checking the bottom of some to see if there is a light brown color on the bottom. When the bottom is light brown turn over and cook until that side turns light brown. I had little bay scallops so it took maybe 3-4 minutes total to cook them. Depending on the size of the scallop will determine how long to cook them.
Step 2: Get a 9X13 inch pan and fill half up with water. Then put in one rice paper. While the paper is softening begin to wash and chop all the vegetables, put veggies into separate piles ready to assemble your rolls.
Step 3: Carefully take out the rice paper and put onto a dry paper towel. Then put the rice paper on your work surface and begin to fill put the fresh ingredients in the middle of the paper along with some scallops. My scallops were little so I didn't need to chop mine up, but if you bought large sea scallops you may want to chop them after cooking into bite size pieces.
Step 4: Wrap the roll like you would a burrito. Take one side and pull over the veggies and scallops then fold the sides in and roll up.
Step 5: Eat with dipping sauce and enjoy.