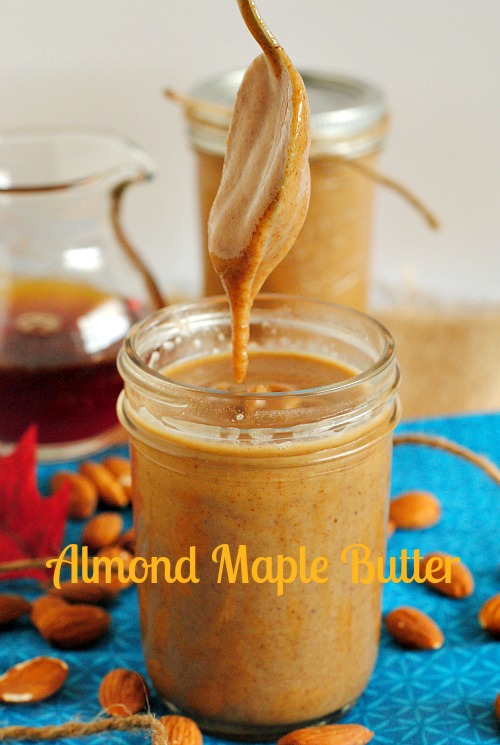 Happy New Year!! I can hardly believe it's 2014…but I'm ready for a great year. I'm starting the new year by making something I have been wanting to try for a while now, homemade almond butter. It isn't hard at all so I don't know why I put it off, because I love nut butters. Peanut butter is so popular and easily found but other nuts have great nutritional qualities too. Almonds have vitamin E, potassium, magnesium, iron, calcium, phosphorus and are a source of fiber as well.  Let's talk about vitamin E  for a minute, did you know that vitamin E has antioxidant properties which means it can kill free radicals in our cells. Free radicals damage our cells weakening the body allowing diseases to flourish. Vitamins play a important role in our overall health and vitamin E is one of the essential vitamins that isn't found easily in our preferred foods. Some foods that are rich in vitamin E are wheat germ oil, hazelnuts, sunflower seeds, peanuts, Brazil nuts, cottonseed oil, corn, safflower oil, almonds and corn oil.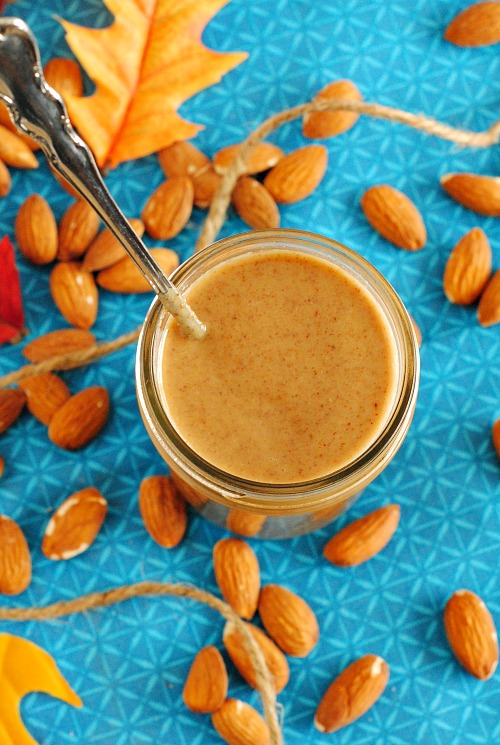 While vitamins and minerals are important for us, we all want something to taste good and be good for you and that is where this recipe comes in.  I took the liberty of adding some sweetness to the almond butter with maple syrup and honey.  It wasn't necessary to add coconut oil but it was taking forever for my little food processor to make the butter so I helped the process along by pouring a few tablespoons of melted coconut oil into the shoot.  After pouring the coconut oil in it wasn't long until the almond butter was ready.   If you want to skip the coconut oil and sweeteners then go for it.
Almond maple butter
Ingredients:
3 cups raw almonds
3 1/2 T. maple syrup
3 1/2 T. honey
3 1/2 T. coconut oil melted
1 tsp. vanilla extract
1/2 tsp. maple extract
Directions:
Step 1: Turn on oven to 325 degrees F. and roast the almonds for about 10 minutes or until they become fragrant, tossing them half way through cook time.  If you want to toast the nuts in a dry skillet that works too, keep nuts moving so they do not burn on one side.   Allow nuts to cool.
Step 2: In a 5-6 cup food processor put all the nuts in, secure lid and process until the nuts become paste like, then add the remainder of ingredients. Re-secure lid and turn on processor until it becomes a thick liquid.
Makes:2 half pint jars. Refrigerate the butter and use on toast,biscuits, crackers or in baking. When the almond butter is in the refrigerator it will harden but still be spreadable.