Happy September everyone! Today I'm so excited to have a guest post from Sandra from Sandra's Easy Cooking blog. Sandra is a lovely young mother of 3 beautiful children and 1 husband, she cooks wonderful dishes for her family and share them on her blog. As you can tell she takes beautiful pictures that lure you into the kitchen to get cooking. Something new she started up is school lunch ideas and wow, do they look awesome. You can tell family is important to her if you follow her blog, one thing she does is gets her kids in the kitchen to cook so be sure to check out what they make.  Also, if your ever in a rut about what to make for week night meals then she has lots of great ideas in "Dinner's with Sandra"  I hope you try out her recipe here and also check out her site and all the wonderful things she does there.  Thanks you Sandra for guest posting.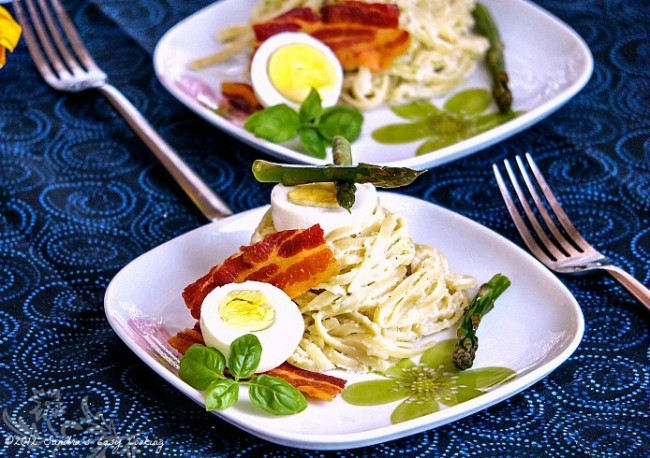 Hello Everybody,
I'm Sandra from Sandra's Easy Cooking blog where you can find many recipes to fit your busy schedules, but affordable and healthy too. Meals that I cook are mostly balanced, but I do squeeze in from time to time something that is pure comfort just like this one that I am presenting today.
Guest posts are always fun, honorable and we bloggers like to help each other as much as we can so I am helping Suzanne while she is taking a little break.
I started to follow Suzanne not that long ago but her kindness and recipes as well her photos are what got my attention, so I am very happy to be here and share my creation. Thank you Suzanne for inviting me to be part of your blog today, I appreciate that you thought of me.
Like I said, today's recipe is pure comfort, but looking on the brighter side it has some veggies so it's ok to treat yourself every once in a while with something like this. Pasta dishes are one of my favorite comfort foods, and I cannot get tired eating it. There are so many pasta possibilities that you can literally eat a whole month of just pasta but 30 different ways…challenge that I can't dare myself to take.
Here is the recipe….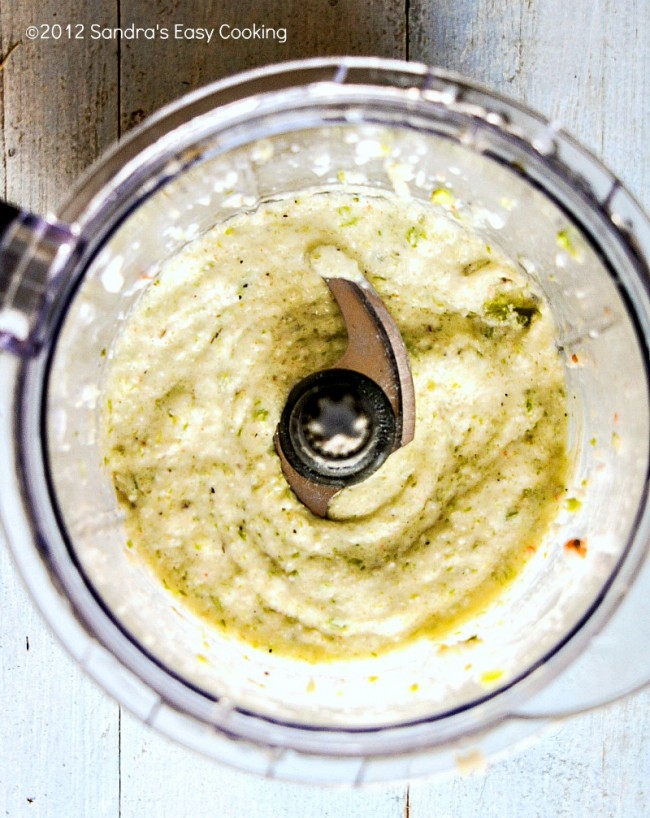 Warm Fettuccine Salad with Asparagus and Potato Dressing
Ingredients:
1 pk Dry Fettuccine
4 Hard Boiled Eggs, one per serving
4 Slices of Hickory Smoked Bacon
3 Asparagus, lightly boiled per serving
Salt and Pepper
Dressing:
4 Young/New Potatoes, red or yellow
6 Asparagus
5 tsp. Pure Olive Oil
Juice from ½ lemon
½ cup Vegetable Stock
Few Cilantro Leaves
Salt and Pepper to taste
Directions:
Step 1: First start with the sauce or dressing by cooking potatoes and asparagus until tender; once it's done peel potatoes, chop the asparagus and put in the blender. Add lemon juice, vegetable stock, cilantro, olive oil and salt and pepper to taste. Blend until it's smooth , however it will have some texture. If it's too thick add more vegetable stock. Set aside until it's ready for pasta.
Step 2: Second, boil the water with the salt and drop the fettuccine or any pasta that you desire in. Boil until you reach the tenderness that you like. For this dish my pasta was well cooked and not al dente.
Step 3: Boil the eggs, and put the bacon in the oven and bake on 400 degrees Fahrenheit for 15 minutes; take the bacon out and place it on a kitchen paper towel to let it dry and also you will get rid of some unwanted grease/fat.
Step 4: Pour the Sauce over the warm pasta, stir well and cover.
Step 5: Boil salted water and drop extra asparagus in and cook for just a minute; drain and serve with warm pasta salad as a side dish.
Assembly:
Step 6: Place fettuccine with the sauce or dressing on the plate, put asparagus on the side and you can break the bacon into pieces and sprinkle it on top. Add on the side hard boiled egg and you are done. Enjoy!
Serves 4
*Notes:
You can add cheese if you like.
You can use any pasta that you have in your pantry.
Instead of the bacon you can use Cooked smoked Ham, Canadian or turkey bacon or perhaps grilled or baked chicken.
Thank you again for letting me feature on your blog.