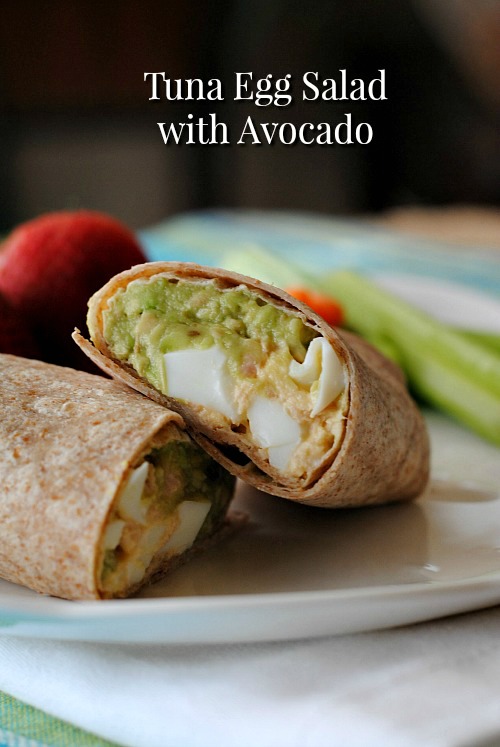 Hello my friends! I know it's been so long since I posted any recipes here. I haven't found my groove to fit my blogging into a regular schedule since going through a very long personal struggle and life change (divorce). I have just barely started to cook and bake again, it's funny how for me it's connected with happiness in my life and family. I still love to eat but I didn't seem to enjoy it as much during a long period of sadness, it seemed more of a burden or just filling the space. Finally, I'm finding new happiness and enjoying life.
I recently took up working out at a Cross Fit gym or as it's called a box. I didn't really know much about Cross Fit until about 3 months ago and what I did know wasn't remotely true. After watching a few YouTube videos about it, I thought it sounded fun and looked for a box close to where I live. First of all, it's very intense and difficult workout, my body and mind are constantly being challenged and my muscles are constantly sore. Why am I telling you this with a food recipe because nutrition has become a little more important to my energy levels. In order to complete my workouts at such high intensity my body requires protein as well as carbohydrates but especially protein. So today I'm sharing with you a simple easy spin on a old favorite egg salad with avocado and tuna. You might think that it sounds like a crazy combo but it works well together to provide plenty of protein and healthy fat.  I've replaced some of the mayonnaise with Greek yogurt in this recipe to cut some fat but added fat back but in a much healthier form. The recipe makes about 3 small wraps and is very versatile so if you don't like the avocado leave it out, add veggies you like for more nutrition and crunch as well.

I wanted to share with you this fantastic tuna that was sent to me to try out from Safe Catch. We have all heard of seafood having mercury in them and tuna has been named as high source of mercury. Trace amounts of mercury are in all seafood and is unavoidable unless you do not eat seafood at all. Pollution is one cause that raises the levels of mercury in our oceans and lakes, when the small fish ingest methyl-mercury laden plant life the larger fish eat the smaller fish and it goes on up the food chain. The danger mercury has on our health is significant to have the FDA recommend that pregnant women, nursing children and small children, stay away from large fish seafood as they have high amounts of mercury in them. Mercury in large amounts can effect cognitive, motor and sensory functions in adults. The effects on the children and infants can be more severe because of their growing and developing body systems. Irreversible effects on the fetus in the womb can impact their thinking, memory, attention, language, fine motor-skills and visual spacial skills.
Some seafood companies try to solve this mercury problem by catching younger fish that haven't had the opportunity to ingest as many smaller fish. The problem with measuring mercury by the age of the fish is there is no way of monitoring what the fish has ingested since tuna are migratory. A small fish who continuously eats fish with high levels of mercury will have a higher mercury level than an older fish who does not ingest fish with high levels of mercury. Because of this inconsistency the FDA tested levels of mercury in seafood and have set a standard of what is acceptable or ingest-able level for humans to consume which is 1.000 parts per million (ppm). While we think that setting a standard of practice will help solve the problems it doesn't, because companies do not adhere to the standards and they are not enforced regularly. Many cans of tuna far exceed the recommended level for mercury and yet are on our selves for us to consume.
Safe Catch is the first and only company committed to testing every fish that gets canned and put on the self. Safe catch also ensures that their tuna is low in mercury levels, 10 times below the FDA recommended for it's Elite brand and 3.5 times lower than FDA standards for it's Albacore.  Another health advantage that Safe Catch brings to the us is how they process their tuna.  Other companies precook tuna on racks where 80% of the omega 3's are often lost by draining off the fish as it cooks.  Safe Catch raw packs it's tuna so that all the nutrients stay sealed inside without adding any additional additives.  I highly recommend finding this tuna if you are health conscience and want to feed your family the best food possible.  The Elite brand retails for $3-4, and the Albacore retails for $4-5.  You can order the tuna online straight from Safe Catch or find a store near you from their website all you have to do is type in your zip-code and see where a store near you carries the brand.
My opinions are my own, I was given the product to try and was not compensated otherwise.
Tuna egg salad wrap with avocado and product review
4 hard boiled eggs peeled
1/2 stick of celery
1 T. mayonnaise
2 T. Greek yogurt plain, not vanilla flavored
1-2 tsp. spicy brown mustard
1/2 tsp. lemon pepper
pinch of hot sauce, ie. Tabasco or your favorite
salt to taste
1 avocado peeled and seeded (
must be ripe
)
3 medium size low-carb tortillas (I used
La Banderita
brand, one of the best I've found)
optional lettuce leaves or spinach leaves
Directions:
Step 1: Chop the hard boiled eggs fine and put in medium size bowl.
Step 2: Thinly slice the celery and add to the eggs.
Step 3: Mix the yogurt, mayonnaise, mustard and lemon pepper, hot sauce together in a small bowl then add to egg mixture.
Step 4: Open and drain tuna then add to the egg mixture stir well. Check for how moist you like it and add sparingly more mayo.
Step 5: Mash avocado in a small bowl add salt and pepper to taste, at this point you may add it the mixture if you plan to eat all this recipe in one day otherwise mixing in the avocado will turn it dark if left over in the refrigerator over night. If not using the recipe up in one night then you may spread it on each tortilla per the day you make the wrap.
Step 6: Lay the tortilla flat and then put a third of the avocado mixture in the middle and spread it just down the middle. Now add a third of the tuna egg mixture and spread evenly beside the avocado. If your adding lettuce put on top and roll up the tortilla like a burrito tucking in the sides. Eat or pack for lunch.