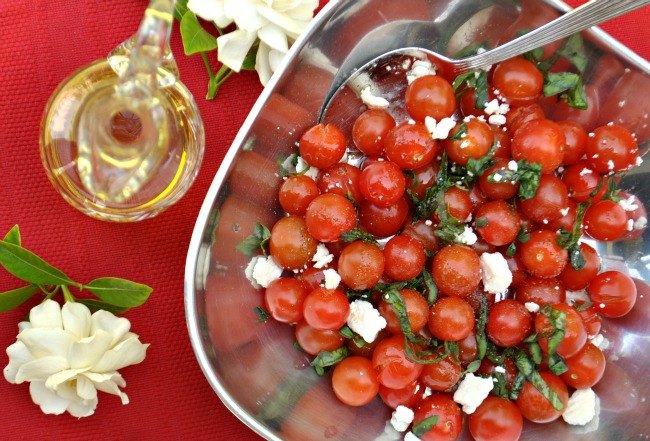 Red ripe garden fresh cherry tomatoes warm and sun-kissed is all nature needs to do to make them irresistible. That is why July is #tomatolove month! If you love tomatoes this is the perfect post for you because it's a blog hop. That means at the end of the post there will be lots of other bloggers who have shared recipes staring tomatoes.
Please join in on the #tomatolove fun by linking up any tomato recipe from the month of July 2012. Don't forget to link back to this post, so that your readers know to come stop by the #tomatolove event! The twitter hashtag is #tomatolove 🙂
I choose to let the tomatoes shine by enhancing their goodness with herbs, olive oil and feta cheese, that's all. It's so simple and so very good. This dish could go with almost anything your serving for dinner or lunch and it doesn't have to be refrigerated which makes it a good dish to take to a BBQ. You could add any other ingredients you like for example; balsamic vinegar, olives, garlic, artichokes etc. you get what I mean. Enjoy 🙂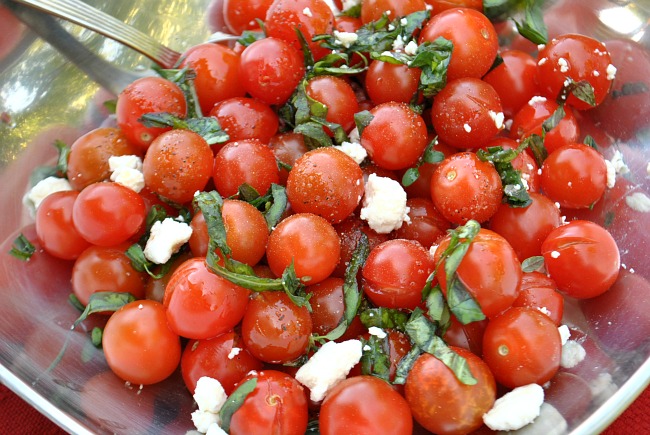 #Tomatolove-Garden Cherry Tomato Salad with Herbs and Feta
Ingredients:
Fresh cherry tomatoes at room temperature
basil leaves chopped
torn thyme leaves
good quality olive oil
sea salt
pepper
feta cheese crumbles
Directions:
Step 1: Toss the tomatoes into a medium size bowl.
Step 2: Chop basil by putting leaves together rolling up then slicing thin.
Step 3: Tear some thyme leaves into the bowl.
Step 4: Drizzle with olive oil, sprinkle salt and pepper over then toss in some feta cheese.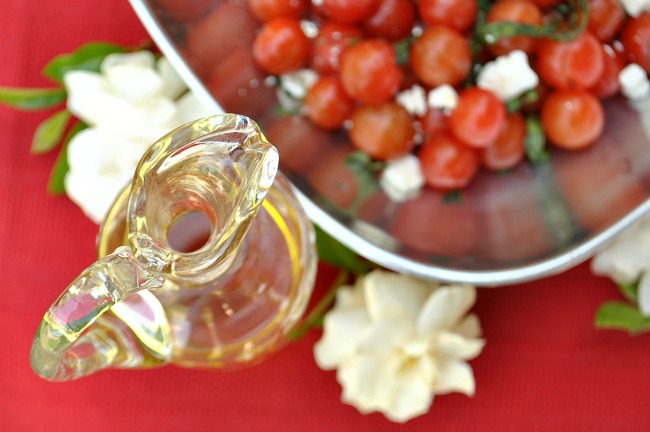 Here are the lovey hosts that are hosting this bloghop, go stop over and give them a shout out.
Bagder Girl Learns to Cook
Cheap Ethnic Eatz
Mis Pensamientos
No One Likes Crumbley Cookies
Oh Cake
Pippi's in the Kitchen Again
Queen's Notebook
Rico sin Azúcar
Teaspoon of Spice
That Skinny Chick Can Bake!!!
Vegan Yack Attack
Vegetarian Mamma
You Made That?