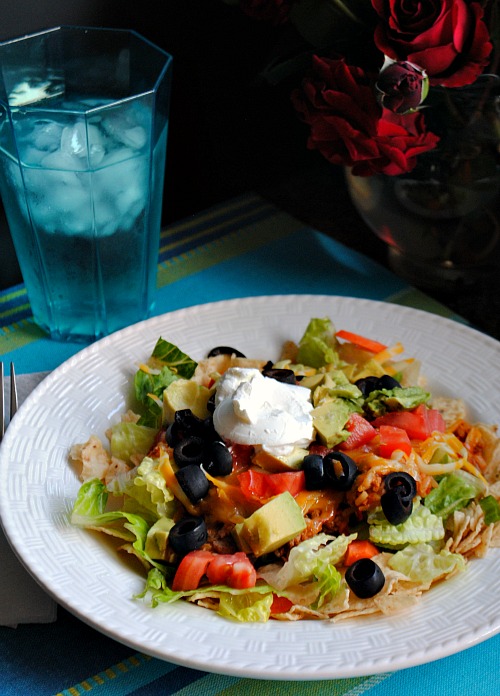 Eating out doors is a cinch with simple skillet taco salad.  Easy to fix and transport to the patio, oh and good too.  We enjoyed the nice Spring evening together.  First I couldn't get the kids to come to the table until I said we are eating outside.  The little furry family members enjoyed being outside too, so I included a few of the many poses we shot with them.

Taco Skillet Salad
Ingredients:
1 pound ground turkey or hamburger
3 green oinons
1/2 of green bell pepper chopped
1   14 oz. can of Rotel tomatoes or just chopped tomatos
1  4 oz.can green chiles chopped
1 package of taco seasoning mix
1 cup uncooked rice
1  3/4 cup water
Condiments for Salad:
lettuce chopped
tomatoes chopped
olives
avocado chopped  (if available)
sour cream
cheese
onion
tortilla chips
salsa (optional)
Directions:
Step 1: Cook first 3 ingredients on med-high together in skillet until lightly browned then drain fat off.
Step 2: Add rice, taco seasoning, canned tomatoes,peppers and water.  Cook until boils then turn heat to simmer put lid on top and stir every 5 min. for 15 minutes or until rice is tender.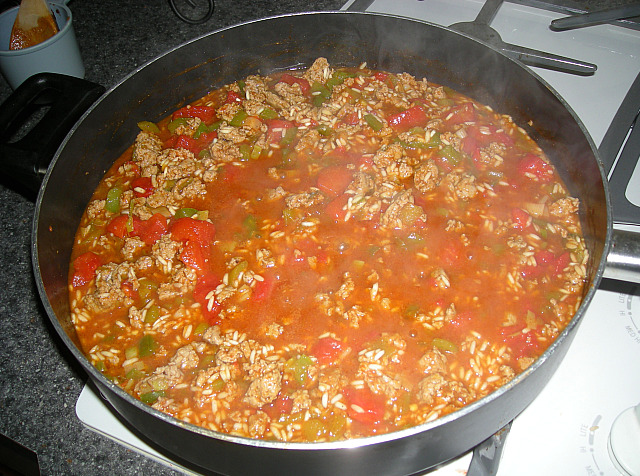 Build the Salad: this is the order we do it in.
crunched up tortilla chips
rice & meat mixture
cheese
lettuce
tomatoes
olives
avocado
sour-cream
Mix together and eat! YUM