Everyone loves Spring for the obvious reasons, it's when the trees and flowers come to life again with beautiful light green foliage and blooms. I took advantage of a beautiful day and practiced taking pictures with my camera other than food. This picture is right outside my front door, yep we live in the country.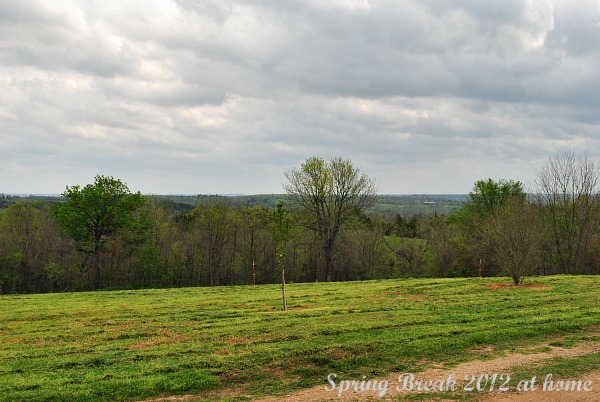 The beautiful Iris flowers are a funny story. I have found the best way to grow these beauties is to rip them up out of my planters and throw them down the hill, where they land is where they grow. They are a bit rebellious and like freedom from uniformity. Some people are a lot like these Iris's they would rather die if confined but thrive when set free.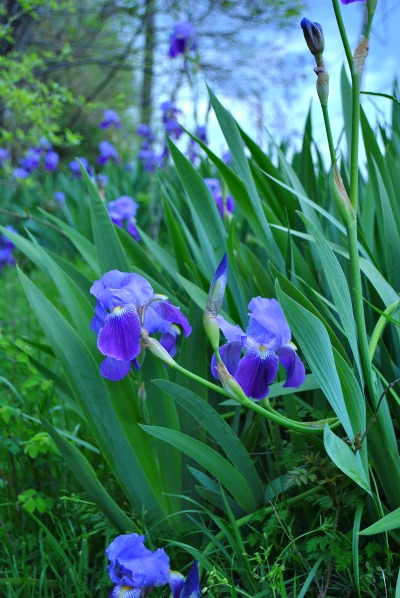 My beautiful Yellow Oklahoma Rose bush isn't fussy at all and loves it's home in front of one of my office windows, which by the way I was scolded for planting in front of my window by a  landscaper who was doing some work on our yard. He said you never plant in front of a window," well, no one told my yellow rose bush that" because it says "thank you" by blooming profusely until frost and fills lots of vases full for me and others.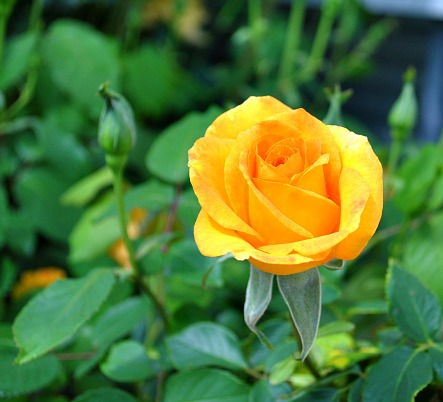 This little sweetie is our dog Angel, she is spoiled but look at her, how could you NOT spoil her :).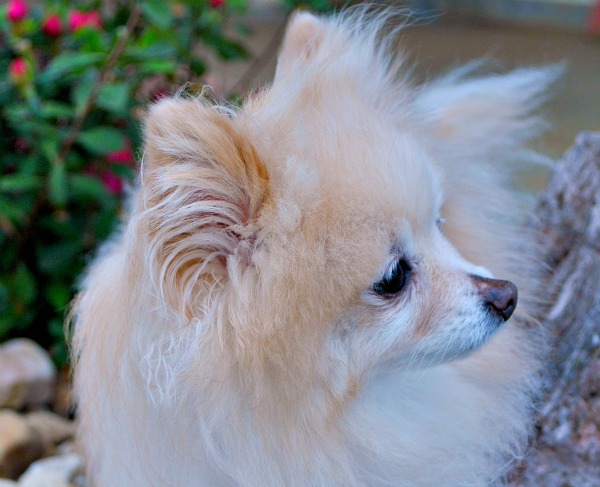 I have two climbing red rose bushes with black tip in the petals, I love these roses but wish they had long stems to put in tall vases, oh well, at least I have them.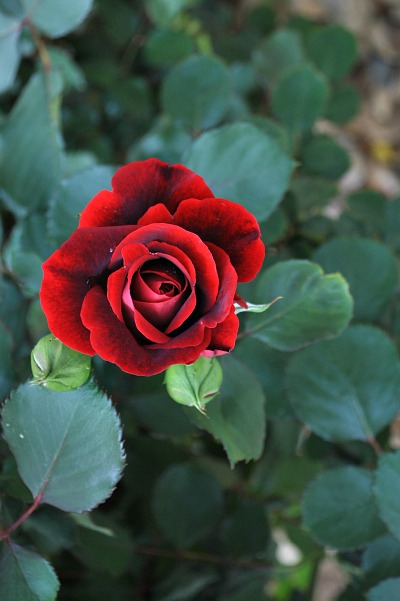 More purple bearded Iris's growing wild that I tossed down the hill from my house, these beautiful flowers only bloom once a year and for a very short time I was so glad to catch these flowers looking so pretty because they were gone a few days later.