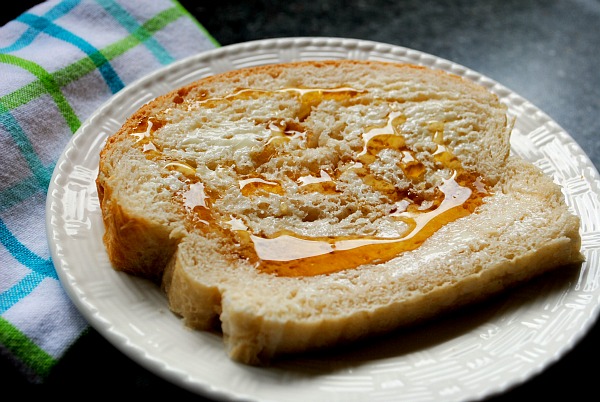 Sour dough bread is a wonderful creation, I just love it, but it wasn't until a few years ago that I started to play with a recipe because of a starter my friend gave me.  My good friend Sharon gave me some  her starter to make the bread. It was a wonderful gift because this bread is fabulous! My families most favorite way to eat this bread is in cinnamon rolls, but French toast is right up there too or with butter and honey, let's face it we just love it.The dough is surprising mild not your typical sour dough and sweet plus makes a very moist bread.  This bread is not the type you decide to make garlic bread with, too sweet for that.  First the starter has to be made and fed at least once before making the bread, so  get started.

Sour Dough Bread
Ingredients:
1 cup warm water
1/2 cup sugar
3 T. potato flakes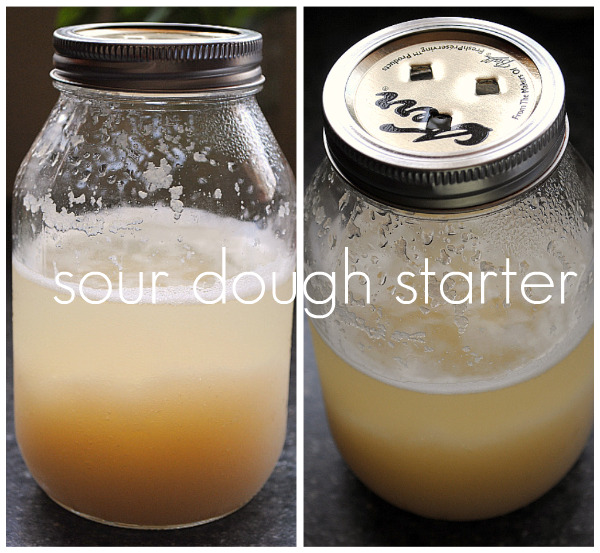 Mix ingredients together and add to a quart size jar with a lid that you can poke holes into so the starter can breath.
Let sit out all day then refrigerate for two to five days.
Feed again with the above ingredients and let sit out all day, refrigerate for another five to seven days.  I wish you could see how the starter bubbles up or is fermenting when it sits out on the counter.
Make bread using the starter and don't forget to feed the starter again.  If you DON'T want to make bread every week you might want to share some starter with your friends.
Bread Recipe:
1 cup starter
1 1/2 cup warm water
1/2 cup oil
1 tsp. salt
1/2 cup sugar
6 to 8 cups flour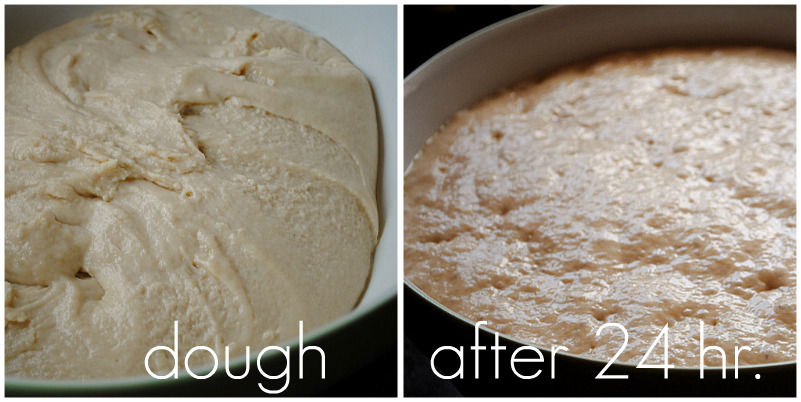 Measure out all ingredients mix together with wooden spoon (I use my Kitchen Aid). Dough will be sticky and dense looking, put the dough into a large non-metal greased bowl and cover with greased plastic wrap (sprayed with cooking spray).
Let the dough sit out all day or make at night and let sit out all night to rise. Because there is no yeast in this bread it takes all day to rise or up to 24 hours, you can't rush it.
After the dough has risen make loaves or rolls by dumping onto floured surface and kneading in flour as need or if it's too sticky to handle.
When loaves or rolls are made put into greased pan and cover with plastic wrap and let rise all day or all night.  The rising dough can be put in the refrigerator overnight if you think it will rise to much over night.
Bake for 18-25 min. on lowest rack at 350 degrees.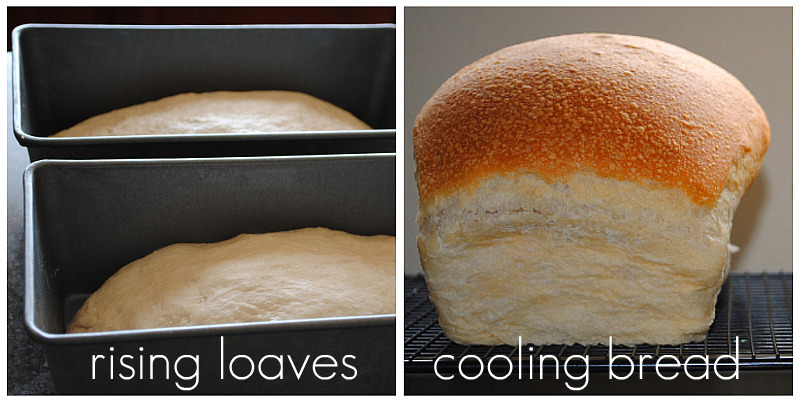 Enjoy!