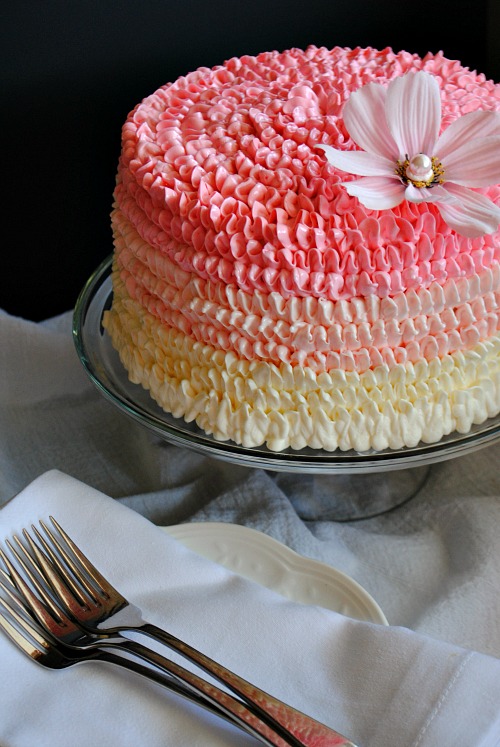 Many of you know we hosted an exchange student from Germany for the school year of Aug 2012 – June 2013. We hadn't really planned to host an exchange student until last year one of our friends began placing students and she called and asked us if we were interested, then called us a few more times until we said yes. I am so glad we said yes to our exchange student Michelle. I remember we were all nervous those first few weeks but as time went on we formed a special bond with Michelle that I'm sure now will last a lifetime. It's not an easy thing to be an exchange student to leave all your family, friends and lifestyle at home and travel halfway around the world to complete strangers and hope you will be liked and that you will like them. It also isn't easy incorporating a new person into your family that you haven't raised and expecting them to just fit into your life.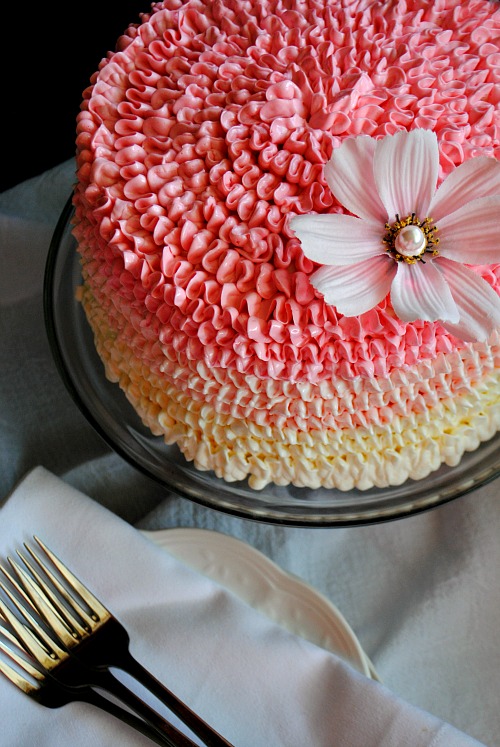 I'm happy to say that although it can be difficult for everyone involved it was one of the best experiences our family has had. We truly got a gem of a girl that was very easy to like and love :). She learned how to fit right into our family rather quickly and she became one of my good friends. We had a great year with Michelle, we took her to Florida and Hawaii and Colorado with our family and had such a good time. Michelle became a beloved person at our church too and many people were sad to see her leave as we were as well. Michelle and I learned that we are quite a bit alike in many ways and one of ways is that we both love food and sweets! But we both know we have to keep it in check thru exercise. We both love chocolate and the color pink and so when we had a good-bye party for her I told her I would make her a pink ombre cake and she was so happy.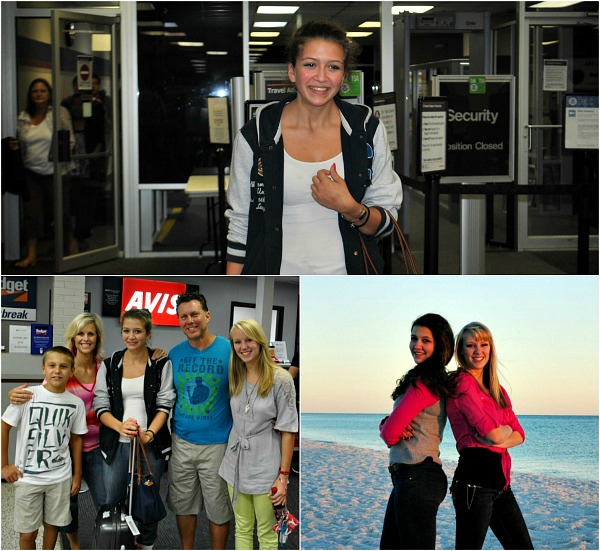 One of the best things we got to do is to meet Michelle's parents and sisters. Her family came here to pick her up and we got spend time with them doing a few fun things around here. I felt that meeting her parents made this experience come full circle for us because we loved Michelle and then we got to meet the people who make her who she is, and they were just as wonderful as her. I had been told many great things about her family too so meeting them was a pleasure, now we feel like we formed a friendship with her family that will also last throughout our lives.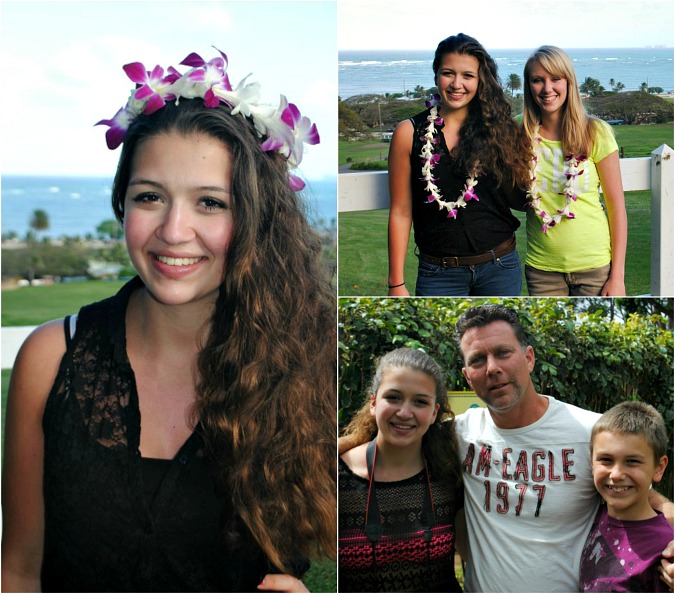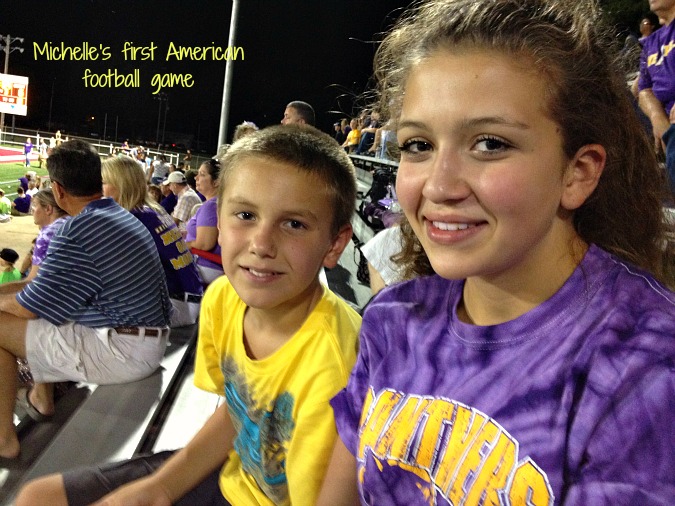 I am missing my German girl and her sarcasm, and how she told me all the latest happenings in her life. She is now home and very busy with her life and catching up with family and friends and of course her much missed boyfriend. I know she isn't missing me or us as much as we are her but that is the way things should be since she is back to her life in Germany. I can't wait to see her again hopefully next year when we get to travel to Germany. I'm glad though that we have things like instant messaging and skype to keep us close. I wanted to share with you some photos from our time with Michelle and the cake I made her. I made a simple chocolate (her favorite) and filled it with a cream cheese and chocolate pudding filling. Then I decorated it with Swiss meringue buttercream with a rose tip turned upside down to make it look like a ruffle. Everyone loved the cake but I unfortunately was too busy with the party to take a good shot of the cake cut into pieces.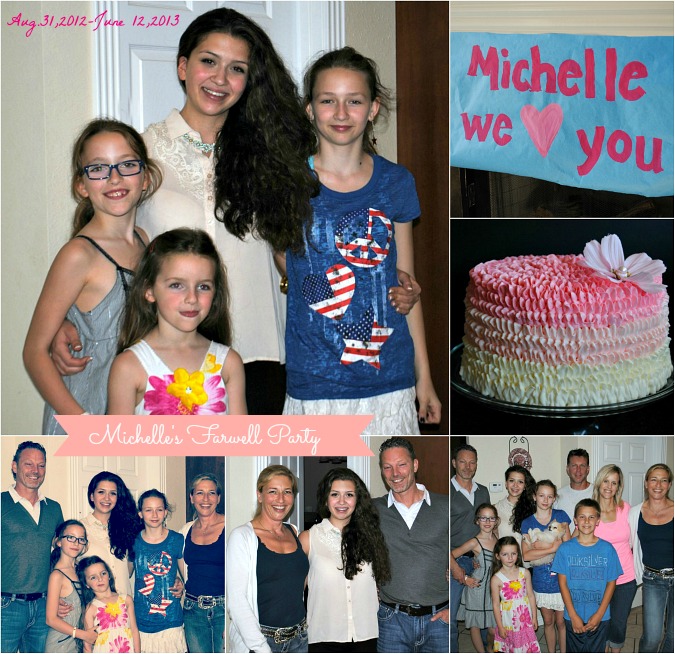 I really didn't intend for this post to be a recipe post but I'm sure some of you may want the recipe for the frosting or how I did the filling. I made the cake from my favorite box mix and doctored it up by using buttermilk instead of water. When I'm in a rush for time I know I can always count on the my favorite box mix to turn out great. I usually fill my cakes with some yummy filling which makes most people think it's all homemade and that's just fine with me. This one I filled with a chocolate cream cheese filling, Michelle loves chocolate this fit the bill perfectly.
Saying Goodbye and a Pink Ombre Cake
Ingredients for Frosting:
10 egg whites
2 1/2 cups granulated white sugar
2 lbs. (unsalted butter) at room temperature
2 tsp. vanilla extract
Filling:
1 small Box instant chocolate pudding
1 cup milk (the more fat the better here)
4 oz. cream cheese
Directions:
Step 1: Bake cake and following directions according too package and let cool completely.
Step 2: While cake is baking, make the frosting by heating the egg whites and sugar in a double boiler. If you don't have one, just put a medium size pot with 3 inches of water in it on the stove top. Heat the water to boil then turn down heat and let it simmer. Put the egg whites and sugar in to a large bowl big enough to cover the pot you are using, set it on top of the pot.
Step 3: Whisk egg whites and sugar constantly while heating to warm to the touch and sugar is dissolved. When warm to the touch put the egg white sugar mixture in to the bowl of a stand mixer and turn on high and beat for 8 minutes.
Step 4: While the eggs are beating unwrap the butter and set aside.
Step 5: When timer goes off after 8 minutes turn down mixer to low and add a tablespoon of butter to the meringue mixture and let it incorporate. Continue adding a tablespoon of butter at a time until all the butter is incorporated and the mixture looks like frosting. Take off the wire beater and replace with paddle attachment. Add the vanilla and turn on the mixer to low and incorporate the vanilla.
For the Filling:
Step 1: In a medium size bowl beat the cream cheese with hand mixer until creamy. Add the pudding mix and a third of the milk and mix on low until incorporated. Continue adding milk until all is incorporated. Refrigerate until ready to use.
Assembling the cake:
I recommend viewing this post I did awhile back on the site The Mother Huddle, don't judge the old photographs it was before I knew much about food photography :). If you will click  on the highlighted words they will take you to another website with the information you will need or have a question about.
Step 1:  Use a serrated knife and cut each cake in half so there are four cakes.
Step 2: Put one of the cakes on the cake platter or cake plate you plan to use. Put frosting in a bag and pipe a circle around the outside top of the cake you put on the platter, it will act as a dam so the filling doesn't come out the sides.
Step 3: Put a third of the filling on top of the cake that you just piped the dam along the top. Smooth out with a spatula then put the next cake on top and repeat the process until you end with the last cake on top.
Step 4: Crumb coat frost your cake which just means spread some frosting all over the cake smoothing it out in a thin layer not worrying about the crumbs. This will seal the crumbs on top the first layer of the cake and then refrigerate so the crumb coating gets hard. Then frost your cake with the rest of the frosting how you would like.
Step 5: I used white frosting and 2 shades of pink. I like the Wilton colors for my frosting because it's available at most large supermarkets like Walmart. The tip I used for make the ruffles on this cake is a rose tip #104 that I turn upside down.