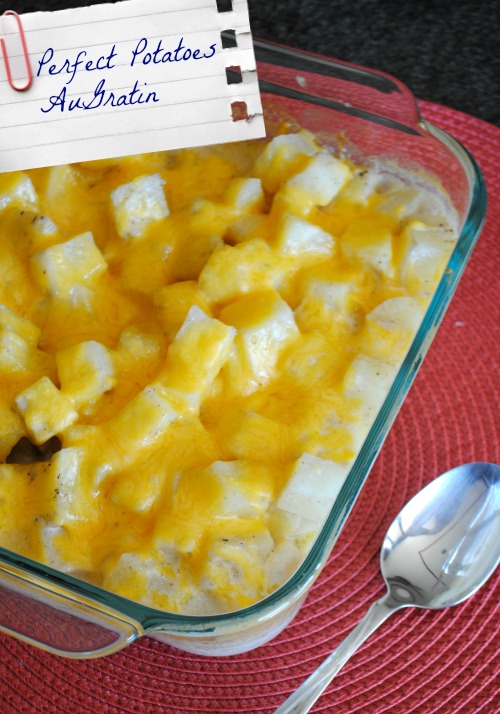 Do any of you have cookbooks that you have bought and you have every intention on making a few recipes from them but somehow you haven't made a single thing? If your answering ME, ME, ME then you may be interested in this group.  I started collecting cookbooks about 15 years ago, and some of the cookbooks just sit there waiting for me to cook something from them.  I'm glad I'm not the only person like this, in fact, there is a group of us who are determined to cook a few recipes out of those cookbooks. The group is called Pass the Cook Book Club
If you want to join in with us and get cooking then click the link and join us in March or another month. Kita from Pass the Sushi came up with this sweet idea and got this group moving, thank you Kita!  Kita choose 3 different recipes from the Pioneer Woman Cookbook and then each person choose the recipe that appealed to them. Don't have the cookbook that she is choosing from?…no worries she types the recipes out for us to cook

.
It's still winter where I live I decided to make the side dish and comfort food Perfect Potatoes Au Gratin.
What are comfort foods? We often talk about them and we all seem to have one or two comfort foods, but are they real? The answer is yes, typically they are easy to digest foods which tend to be easy to make and are high in calories. Comfort foods can change our psyche from negative feelings to positive. What power our food has, depending on how it's prepared it can evoke nostalgic or sentimental feelings that take us to a happier time or place. Typically, I want comfort food in winter because it's cold outside and I want something to warm me from the inside out like soups, stews and hot drinks, but comfort foods are not limited to winter or cold weather.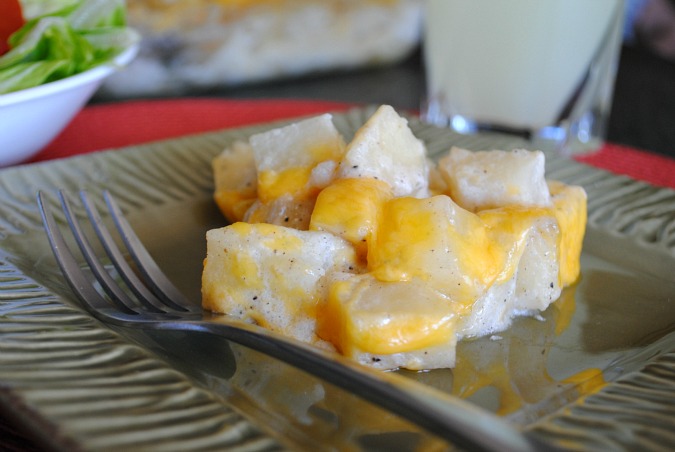 A comfort food to you may be something totally different than mine, pay attention to the types of foods that you crave and the feelings that they bring to you and you will find out what your comfort food is or are. Perfect potatoes au gratin is a homey side dish that has all the elements of comfort food for me, it's soft in texture, simple to make, high in calories and so good. I can go from tired and crabby to mellow and sweet by end of this dish.  The original recipe was larger  but my family is small so I halved the recipe and  I cut back a little on the fat by using half and half and low fat milk instead of cream and whole milk, but I used a little more cheese so it all evened out

.  I hope you  give this recipe a try or you are inspired to cook something new out of that old cookbook collecting dust on the shelf.
Perfect Potatoes Au Gratin
Ingredients:
1 tbs butter, softened
2 large russets potatoes
1/4 cup milk
3/4 cup heavy cream
1 T. flour
1-2 garlic cloves, minced
1/2 tsp. salt and pepper
1 cup shredded sharp cheddar
1 scallion, thinly sliced
Directions:
Step 1: Preheat the oven to 400 degrees F.
Step 2: Slice the potatoes into sticks, then dice. Place in a large baking dish.
Step 3: Microwave the butter until melted, then sprinkle the flour in with the melted butter and mix with a fork until smooth.
Step 4: Combine the milk and half and half in a separate bowl and microwave 1 minute until warm. Add the garlic, salt and pepper and whisk. Gently whisk the milk mixture into the butter flour mixture and pour over potatoes.
Step 5: Cover with foil and bake for 30 minutes. Remove the foil and and bake for another 20 minutes.
Step 6: Just before serving, sprinkle with cheese and bake for another 3-5 minutes or until cheese is melted & bubbly. Sprinkle on the green onions and serve hot.
Recipe adapted from: Pioneer Woman Cooks