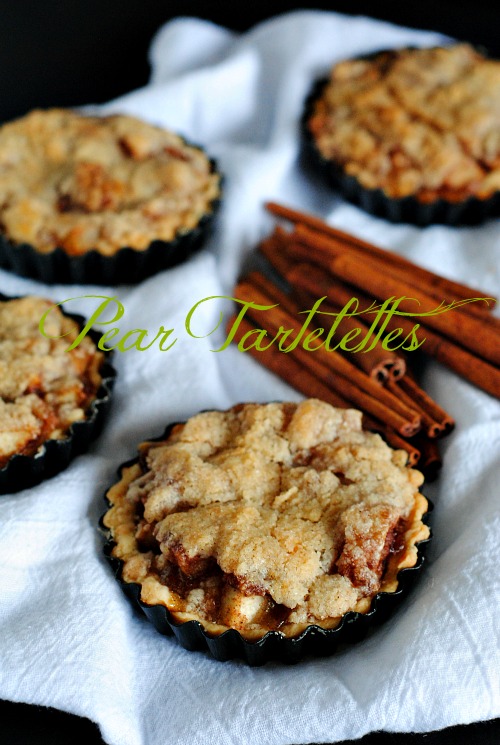 I was in a pear kind of mood during the holiday's when I was baking up a storm and at a whim I decided to bake up these little tartlettes with some leftover pie dough. I was thrilled when they were so delicious, I knew I needed to share these, so I snapped some photos and quickly wrote down what I did. The recipe could change to your personal taste, for example if you don't have cardamom on hand then just leave it out and add some nutmeg in it's place. The pears I used were just the regular grocery store variety in my neck of the woods, which were Barlett pears. I had kept the pears in the refrigerator so they wouldn't ripen too quickly on the counter, if your pears are more ripe than mine the sugar might need to be decreased. Besides the yummy flavor of these pear tartelettes, I love that they are individual servings because most of us are not wanting to over indulge at the beginning of a new year. The next time you have a couple of pears and need a delicious quick dessert think of these little tartelettes for your family and friends. you'll be glad you did.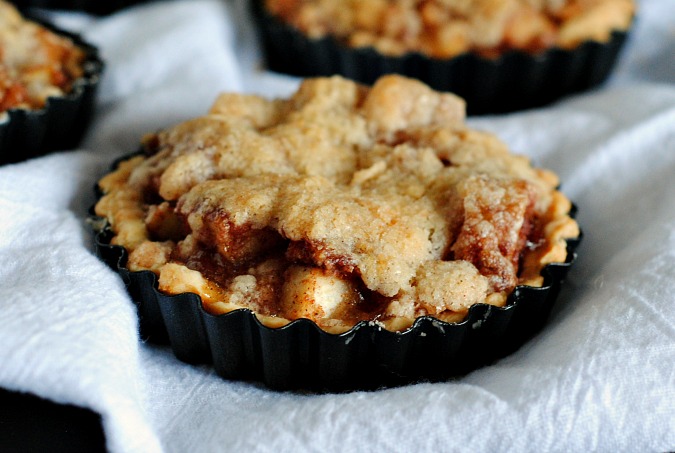 Pear tartelettes
Ingredients:
1 Pie crust store bought or homemade recipe
2 pears
1/4 cup sugar
2T flour
1/8  tsp. cardamom
3/4 tsp. cinnamon
Topping
:
4 T butter cold
4 T flour
3 T. sugar
1/2 tsp. cinnamon
Directions:
Step 1: Pre-heat oven to 350 degrees F. Roll pie crust out and get one tartlet pan turn upside down on the dough and cut out enough circles to fit all the pans. Put the dough circles in each pan and press to fit.
Step 2: Peel the pears and chop small, put into a medium bowl then add the sugar, flour, cinnamon and cardamom and stir well. Put the mixture into the small tart pans or custard cups would work great too.
Step 3: In a small mixing bowl, mix together the flour, sugar, cinnamon and then cut in the cold butter with pastry pie cutter or 2 forks until the streusel is pea size.
Step 4:Sprinkle the and pat the streusel on top of the fruit until all is used.
Step 5: Put the tartelettes on a sheet pan into the oven and bake for about 20-30 minutes on the middle rack until the tops are lightly browned and the fruit is bubbling.