I don't know if you all know this or not but my favorite meal is breakfast.  When I was a kid I used to make breakfast for my sister and I before school.  I woke up early just so I could make French toast, pancakes, or eggs. My mom is not a morning person, neither was I but I'm a food person.  By the way my sister is 4 years older, I started doing this  when I was about 12 yrs. and continued until my sister graduated. Believe it or not my sister was not always appreciative and complained sometimes by saying "do we have to have this again?"  Now I've become more like my mom and only make breakfast on the weekend because I value my sleep more than breakfast.
Well anyway, I wanted to share with you one of my favorite breakfasts but I don't make them that often, it's crepes. I've already posted the crepe recipe but instead of filling them with strawberry cream and fruit I just slather them in butter, fresh squeezed lemon juice and powdered sugar.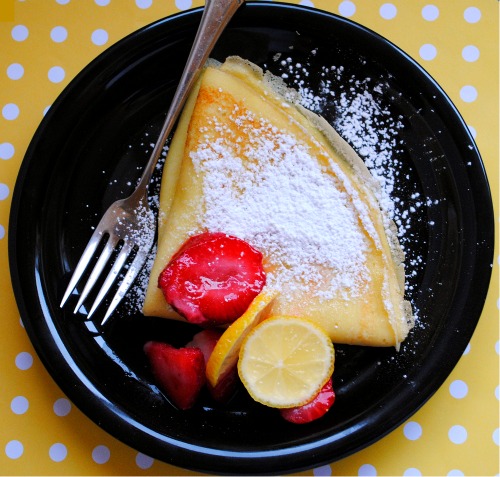 Its so simple and it takes me back to my childhood when slumbering over at a friends house and her mom made German pancakes for breakfast.  I had never had them and I loved them, I was that weird kid who on more than one occasion asked the mom how to make them. German pancakes are baked in a the pan and usually you sprinkle with powdered sugar, lemon juice and butter, mmmm…I can taste them!   I have never had a good recipe until my friend Maria over at The Mother Huddle posted her recipe recently.  So I'm sending you over there for her recipe, she is an awesome cook.  But if you decide to make my crepe recipe try a few the way I really like them, you just might get hooked.
Onto my favorite people, of course it's the ones I see everyday and hang out with on the weekends…yep the family (including some of the furry ones).  We recently got to take little trip to Galveston, Texas.  We had a great time playing together so I thought I would share a few of my favorite photos with you.