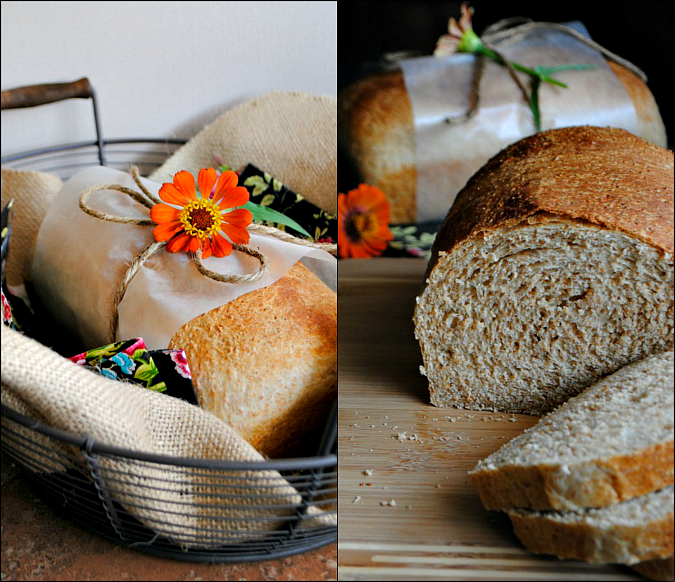 You might be wondering what is Nauvoo wheat bread?  It is a bread from yesteryear, back  when the United States  was still being settled. I had the pleasure this Summer to go on a fantastic trip with youth from my church to Nauvoo, Illinois, yes Nauvoo is a city and it means beautiful in the Hebrew language.  The city Nauvoo is located on the Mid-West border of Illinois on the banks of Mississippi river. Nauvoo is a special city to me because I am a member of The Church of Jesus Christ of Latter Day Saints and Nauvoo was a settlement of the early members of our church. Nauvoo was founded in 1839 by the Prophet Joseph Smith and it was a gathering place for the early saints until they were driven out of the city by mobs trying to kill them in 1848. Today Nauvoo is a small town and much of the city has been historically restored to its' original beauty, dotted with homes by the river and Main Street looking the way it would have in the mid 1800's. A beautiful Temple set on a bluff overlooks the river and the city below.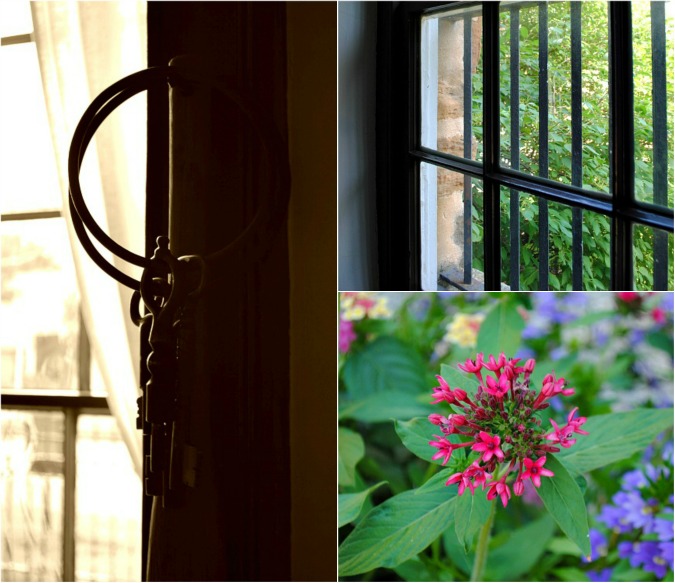 We took our youth there to see the Nauvoo Pageant that runs during the Summer. The pageant tells the stories of the early settlers and gives an idea of what life would have been like during that time. Not only is it a wonderful pageant but the restored city is open to the public daily with tours of the homes and businesses of that time period. On one of the tours we took, we were shown how the women of that time would have baked their bread. Of course being the baker that I am I was interested to learn about how the process went. They had little bricks oven on the side of their fireplaces inside the home. A fire would be made early in the morning and then when it died down to the ambers the oven was ready for baking. The bread was usually wheat bread and it was shaped in rounds not in the rectangle pan that mine is in. When the ingredients were mixed and the dough was ready the bread cooked for a short time since the oven was so hot. When the bread was baked we got to try some of it and it was such a wonderful tasting bread I asked for the recipe 🙂 I was directed to find it online and so I did and this is that wonderful bread we got to taste.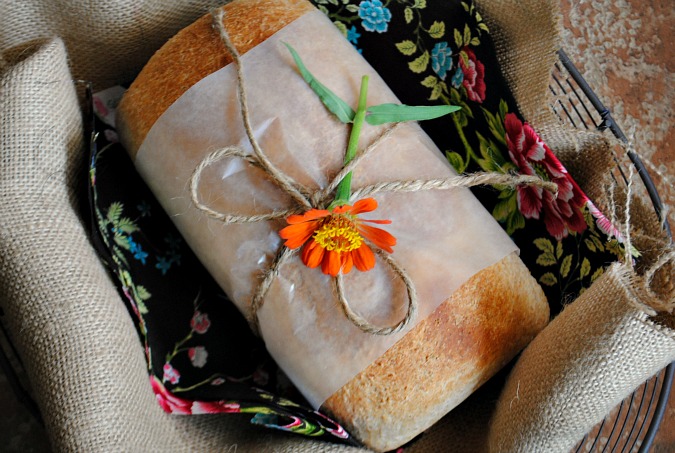 My family fell in love with this wheat bread and devoured it. I made two different jams this Summer, one raspberry cherry and the other spiced peach and they were put to the test on this bread and passed with flying colors. In fact my husband works late hours in the Summer and he is outside all day in the heat so when he gets home he isn't in the mood for a big meal. He requested big pieces of homemade bread with jam and smoothies for dinner for almost a week :). Nauvoo bread is going to be a family favorite because of it's flavor, texture and how moist and delicious it is.
Nauvoo Wheat Bread
Ingredients:
2 1/2 Cups Water(slightly hot)
1/2 Cup Sugar
1/2 Cup Powdered Milk
1 Tablespoons Yeast
1/2 cup Potato Flakes
1/4 Cup Oil
1 Tablespoons Salt
2 1/2 Cups Whole Wheat Flour
4-5 Cups White Flour
Directions:
Step 1: Combine slightly hot water, sugar, powdered milk, and yeast in a large bowl.  Stir to combine and dissolve the sugar.  Wait a few minutes to allow yeast to begin bubbling.
Step 2: Stir in potato flakes, oil, and salt.
Step 3: Add whole wheat flour and stir 300 strokes or for 3 minutes to develop gluten.  Add 3 cups white flour, stir, and then add 2 more cups white flour as you knead the dough.  Knead for 15 minutes – adding up to 2-4 more cups of white flour, as needed.
Step 4: Let dough rise to double – takes about an hour.  Punch dough down and allow to raise again.  Shape into smooth round loaves, place on greased cookie sheet and allow to rise again.
Step 5: Bake for 20-25 minutes at 350 degrees.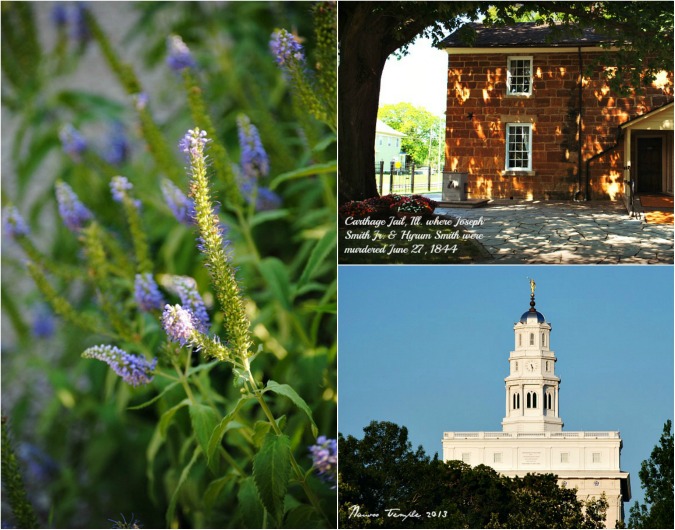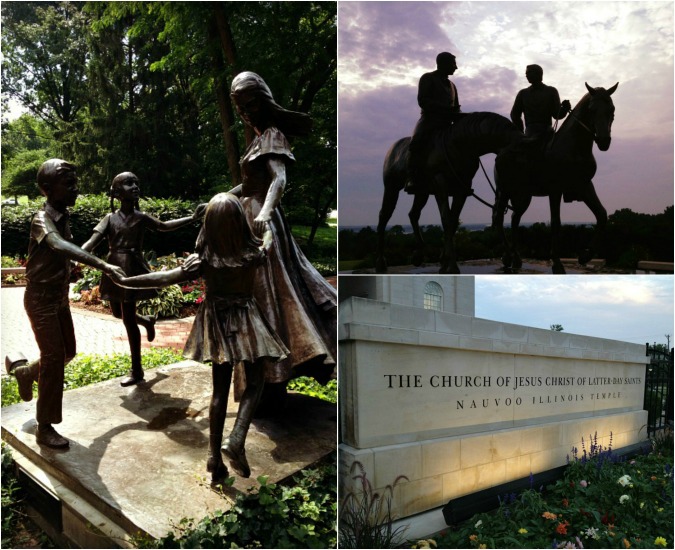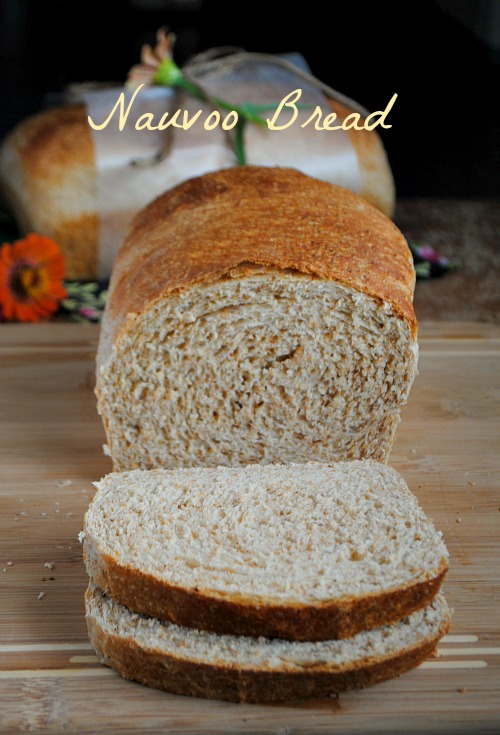 For more on the history of Nauvoo check out this website The orginal recipe for the bread.