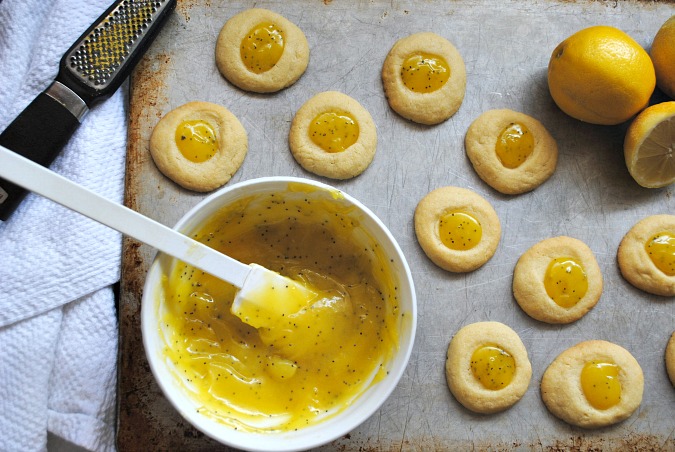 I absolutely love lemon curd, well, I should rephrase that to "I love homemade lemon curd", I also love easier ways of doing something and I found it in this microwave lemon curd. Normally, lemon curd is made by using a double boiler, essentially using a pot of hot simmering water with a bowl over the top with the curd ingredients in it,  and stirring gently bringing the mixture to the proper thickness.  The stovetop way takes a long time but the end result is wonderful, the microwave cuts the time to about 3-4 min. total, depending on the strength of your microwave.  The end result of the microwaveable lemon curd is just as delicious, so I think I found my go to recipe.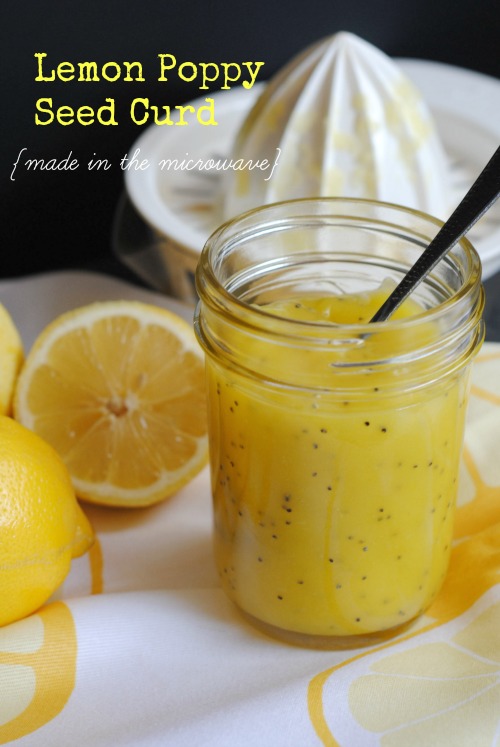 The reason I made this wonderful lemon curd was to make these equally delicious shortbread thumbprint cookies. If you have been a long time friend of my blog you know I already have a recipe for lemon curd thumbprint cookies, but I think I found a better cookie here and a much easier way to make them. The recipe I shared previously had a shortbread that is much drier than these so I do prefer this new recipe more.

It has been a while since I joined in with Pass the Cook book Club and I couldn't resist making the lemon poppy seed thumbprint cookies when I saw the recipe. I didn't use the original curd recipe they provided from Breakfast for Dinner by Lindsay Landis and Taylor Hackbarth of Love & Olive Oil. There was nothing wrong with the original recipe for the lemon curd other than I needed a quick recipe, which I found here.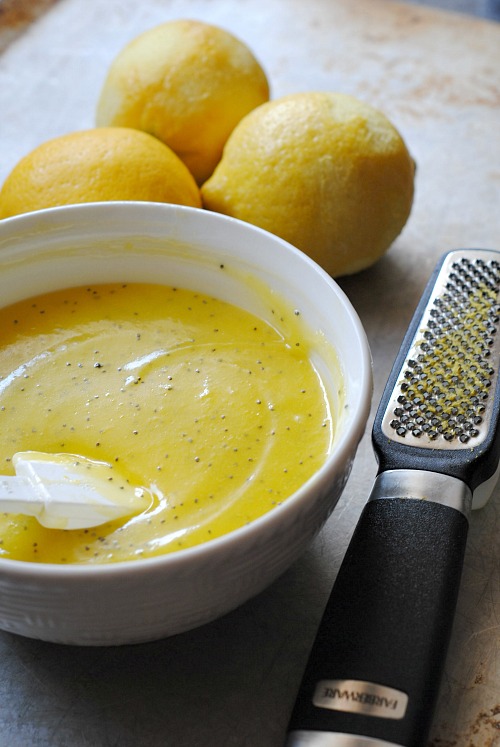 The cookbook Breakfast for Dinner is right up my alley because I love to fix and eat breakfast for dinner. What is awesome this month with Pass the Cook book Club is, we are giving away 3 Breakfast for Dinner cookbooks! All you have to do for the drawing to win one of three cookbooks is go down to the bottom of the page and follow the directions in Rafflecopper.  I hope you give these recipes a try especially if you're a lemon lover like I am, also check out the other recipes that were on the menu this month.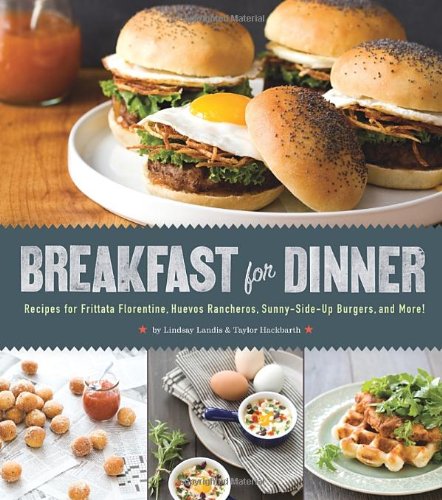 Lemon Poppy Seed Curd Thumbprint Cookies
Ingredients:
For the curd:
1/4 cup unsalted butter
3/4 cups granulated sugar
2 eggs
1 egg yolk
1/2 cup fresh lemon juice from about 3-4 lemons
lemon zest from 1 1/2 lemons
1/2 teaspoon poppy seeds
Directions:
Step 1: Melt butter in microwave, set aside to cool slightly.
Step 2: Whisk together sugar and eggs in a medium-sized microwave-safe bowl. Whisk in lemon juice and zest. Finally whisk in the butter.
Step 3: Microwave on 50% power for one minute. Stir. Continue microwaving at 100% power in one minute intervals, stirring at 30 sec intervals until the mixture is thick enough to coat the back of a spoon. Strain curd through a fine-mesh sieve to remove zest. Stir in the poppyseeds. Pour curd into sterile jars and store for up to three weeks in the refrigerator.
For the cookies:
1 cup (2 sticks) unsalted butter, room temperature
2/3 cup sugar
2 large egg yolks
1 tsp vanilla extract
2 1/2 to 3/4 cups all-purpose flour sifted
1/2 teaspoon salt
Directions:
Step 1: Preheat oven to 375 degrees F and line a baking sheet with parchment paper or use silpat mat.
Step 2: In a large bowl with an electric mixer on medium-high, beat together the butter and sugar until light and fluffy, about 2-3 minutes. Beat in egg yolks and vanilla. Add 2 cups flour and salt and mix until incorporated and dough comes together in a ball, if the dough is still wet and not coming together to a form a ball then gradually add 1/4 cup to 3/4 cup of flour until you receive the desired result. Refrigerate dough for 15 minutes.
Step 3: Form dough into 1-inch balls and arrange on prepared baking sheet, put remaining dough back into the refrigerator. Flatten slightly each dough ball with thumb or back of a spoon, leaving an indentation in the center of each cookie.
Step 4: Bake for 10 minutes. Remove baking sheet from oven. If indentations look shallow, further indent with the back of a spoon. Fill each indentation with ½ teaspoon or curd. Bake for an additional 3-4 minutes, or until curd is set and edges of cookies are lightly golden. Transfer to cool completely.