I'm pretty excited about how my drop biscuits turned out because I am not so talented at making biscuits.  My fellow blog friend over at Oil and Butter (aka. Lefty) posted a really easy recipe for cheddar and chive biscuits right when I was thinking of trying for the million-th time to make some good biscuits.  Don't get me wrong I can make great biscuits but they usually come out of the frozen section or a can. Well, after I made those scones a few weeks back I got to thinking they are a lot like biscuits so I need to try them out again and I remembered my friends recipe.
Lefty is a great cook and is constantly coming up with some super recipe ideas, so go over there and try this one out or maybe this one and tell him how you like them.  Besides having great recipes on Oil and Butter, he is known for some story telling that I might add is very entertaining.
Since my bis-its (how my son pronounced them when learning to talk, so cute huh!) turned out good I thought I would share what it was that I did right.  I used a pastry blender to get the butter mixed in the flour and cheddar, I left out the chives because I didn't feel like hearing the complaints from my son.  Then I made a  well in the middle and added the buttermilk and mixed them up just until moistened.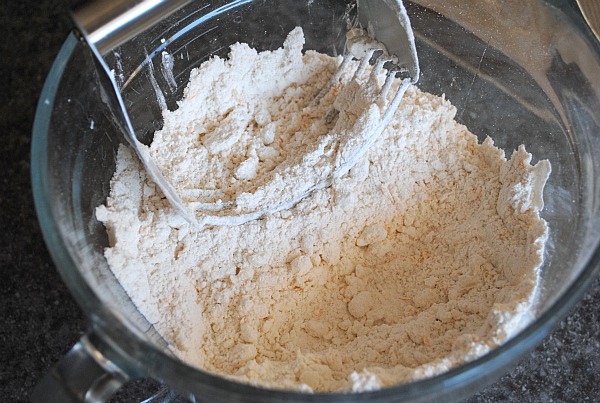 Then I used my large cookie scooper to make nice rounded heaps on the cookie sheet.  The recipe says to brush the tops of the biscuits with egg and I actually did (normally I'd left that out) and it gave them a nice sheen to the outside of the baked biscuit.  I did the last couple without the egg wash on top and they looked dried out, not as appetizing.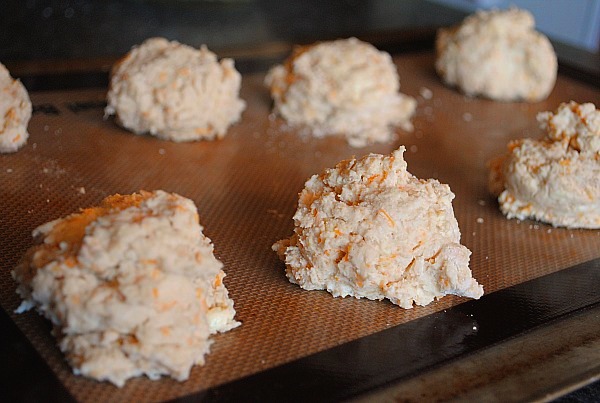 The final result was really tasty, flaky and delish!  If it were me without a picky little boy I'd for sure put the chives in or even some fresh garlic.  Yay for me, I actually made a good biscuit that I will make again, thanks Lefty!!  Now its your turn to try.