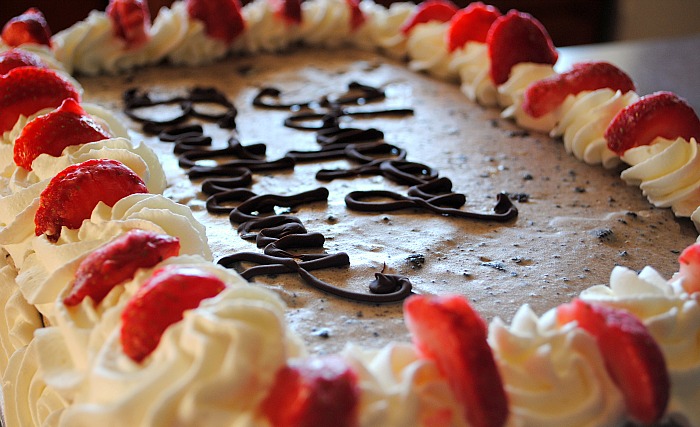 My husband had a birthday this week so I asked him what he wanted for dessert and he chose chocolate cake with strawberries.  I have made regular cakes with different versions of strawberry filling, chocolate dipped strawberries and many different frostings, but I had not made my own ice cream cake since I worked for Baskin Robbins as a kid.  We live so far out in the country there is no way we could buy an ice cream cake  without it melting, so I decided to make my own.  It turned out so good and family loved it especially the birthday boy! It looks hard but actually it was really pretty easy.  I think if I can do it so can you so let's get cooking.
First you need to make your favorite cake.  I made my recipe for Mexican Chocolate Cake, yum, but a cake mix would work fine too.  When the cake cools for 15 min. turn the cake out onto a  cooling rack. When cake is cool trim the top if you need to make the cake even.   Wash the cake pan you cooked your cake in and then line the pan with parchment paper or wax paper.  When the cake is completely cool put cake back in the pan. (put paper over the cooled cake, turn the rack over so the cake is back in the pan lined with paper)
Next make your favorite ice-cream or buy your favorite.  I made strawberry ice-cream.
Strawberry Ice Cream
2 eggs
1 cup sugar
2 cups whipping cream
1-2 cups of chopped strawberries
In a food processor mix eggs and sugar until light in color. Slowly add whipping cream while machine is on then add strawberries. Pour mixture into a ice cream maker and follow manufacturer directions.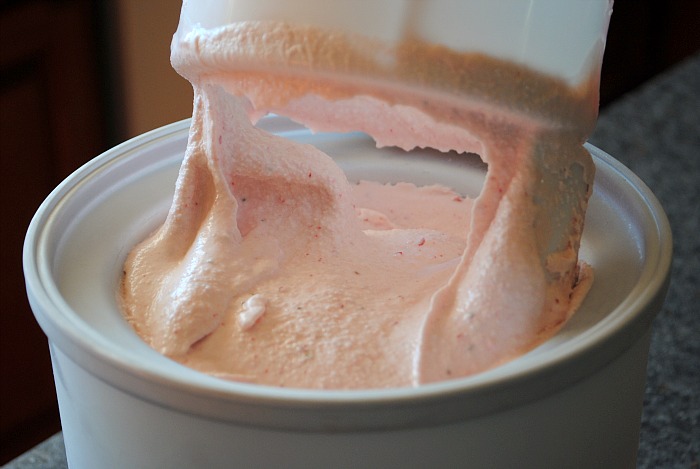 When ice cream is done, pour over the top of  cake and smooth out. Put plastic wrap right on top of ice cream and freeze over night.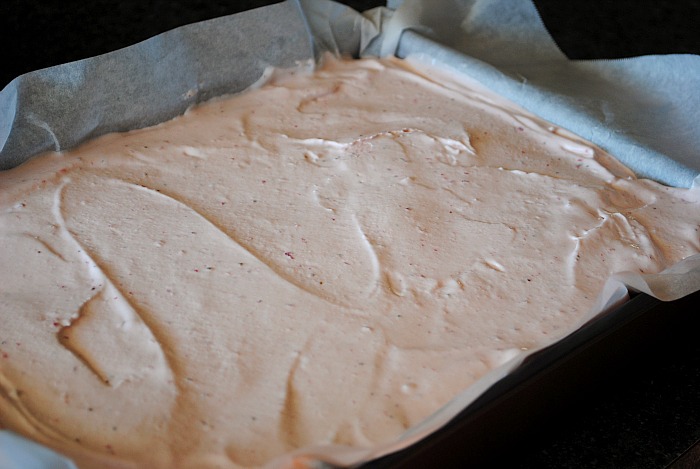 To frost the cake we need more ice cream, this time I bought a 1/2 gallon of cookies -n- cream. If you have never iced an ice cream cake I suggest you buy a smooth ice-cream that will spread well, like vanilla, or chocolate. Take your ice cream out of the  freezer and microwave ice cream on defrost.  After ice cream is softened put the whole 1/2 gallon into a large bowl of a stand mixer with the paddle attatchment on.  Turn on the mixer to medium low and mix  until it is smooth enough to frost the cake.  You can do this by hand too it just takes time and you will have to wait for a while then stir, wait until it melts a bit then stir until you get a frosting like consistency.
When frosting  the cake you need to work quickly,  get cake out of freezer and onto a platter and put a big slab of ice cream on the top and begin to smooth out toward the edges.  Smooth ice cream from the top over the sides and begin to smooth out the sides.  When cake is fully frosted put back in the freezer to harden.
Decorate the cake with whipping cream and strawberries.  Whip 2 cups of cream with a few tablespoons of sugar until stiff peaks form.  Fill a cake decorators bag with whipping cream fitted with a large star tip.  Pipe into circles on top and on bottom if you like or do what ever design you like.
For the writing I melted some chocolate chips (about 1/4 cup) and put them into a plastic decorators bag then cut the tip off.  Handwriting is easier to do than printing because the chocolate flows out rather quickly.  Practice on wax paper if your need too.  If you don't want to write on the cake then use the chocolate for making random zig zags but I would do this before you put the top border of whipping cream on.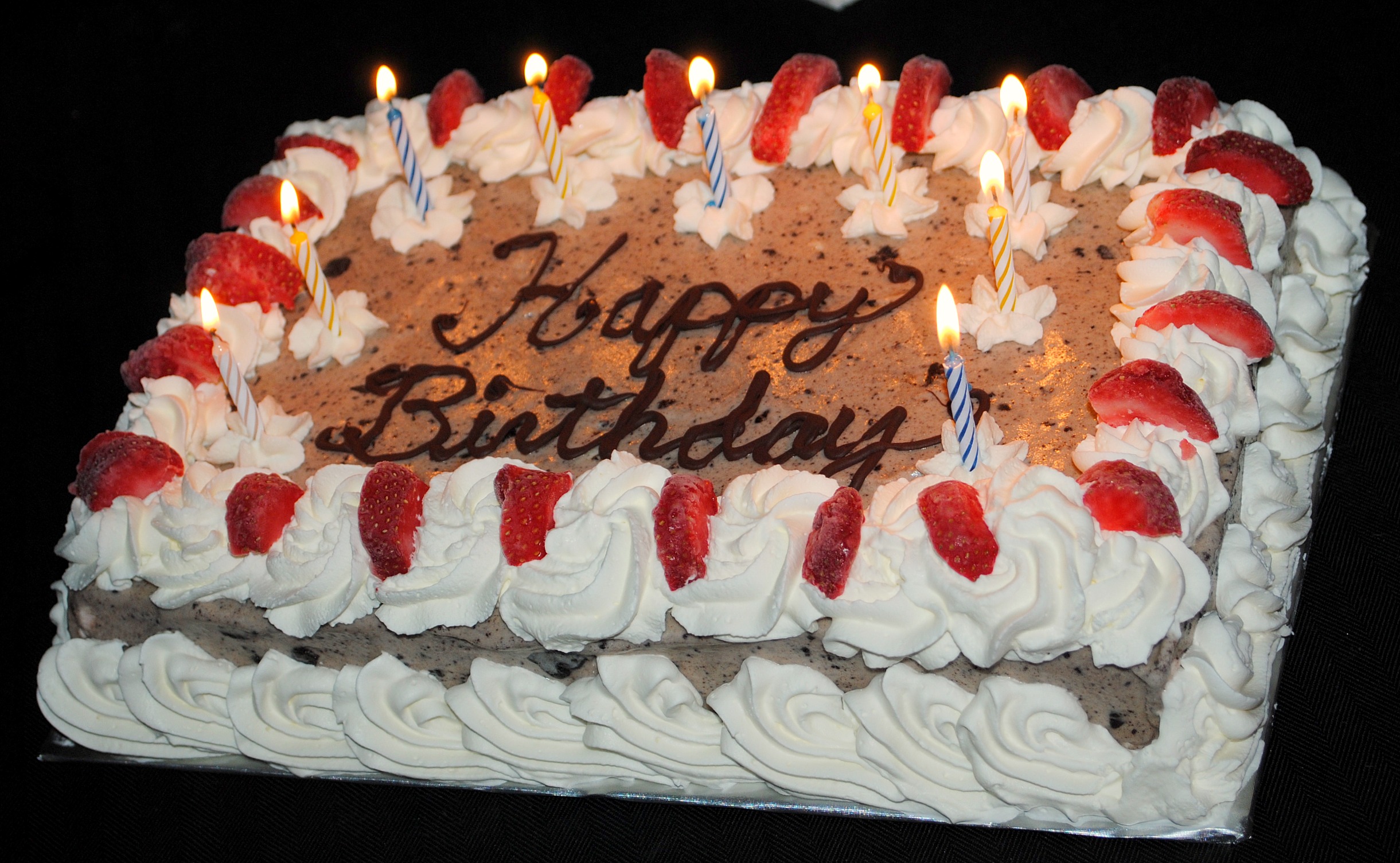 And there you have it enjoy