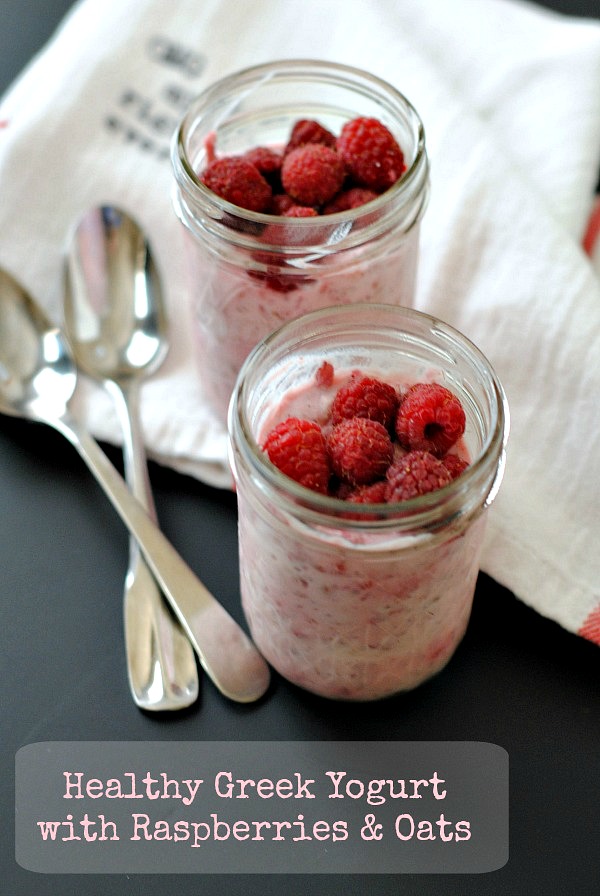 Greek yogurt is so popular I kind of feel sorry for regular yogurt. One reason that Greek yogurt is so popular because of all the protein it has in it. It has twice the protein as regular yogurt. Protein is good for building muscle and bone, and it stays with you longer than carbohydrates.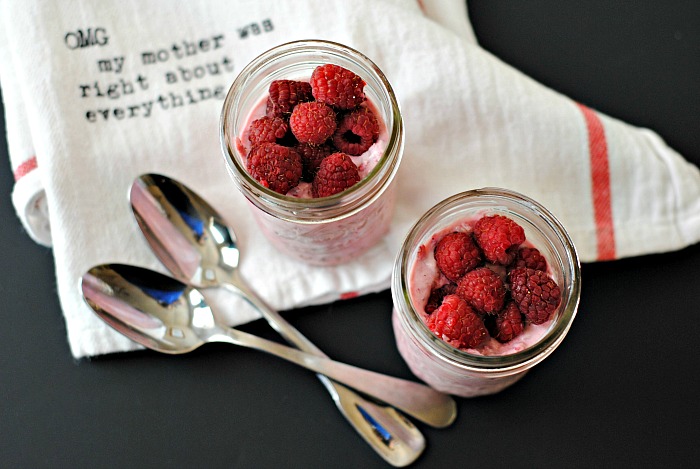 Some people poo poo oats 🙁  but not me, I love them cold or hot. I'm one of those people that still believes they are healthy for me, especially when they are whole. This breakfast on the go or snack is easy to make ahead of time, taste good and has lots of good for you stuff in it. If you don't have agave syrup to add for sweetener then just add honey. The recipe makes just two servings. Hope you give this simple little recipe a try.

Healthy Greek Yogurt with Raspberries & Oats
1 Cup Plain Greek yogurt
1/2 cup whole oats
1 cup of fresh raspberries
2-4 Tablespoons of agave syrup
Directions: Mix all ingredients together except a few whole berries for the top. Place in a seal-able container and refrigerate overnight.