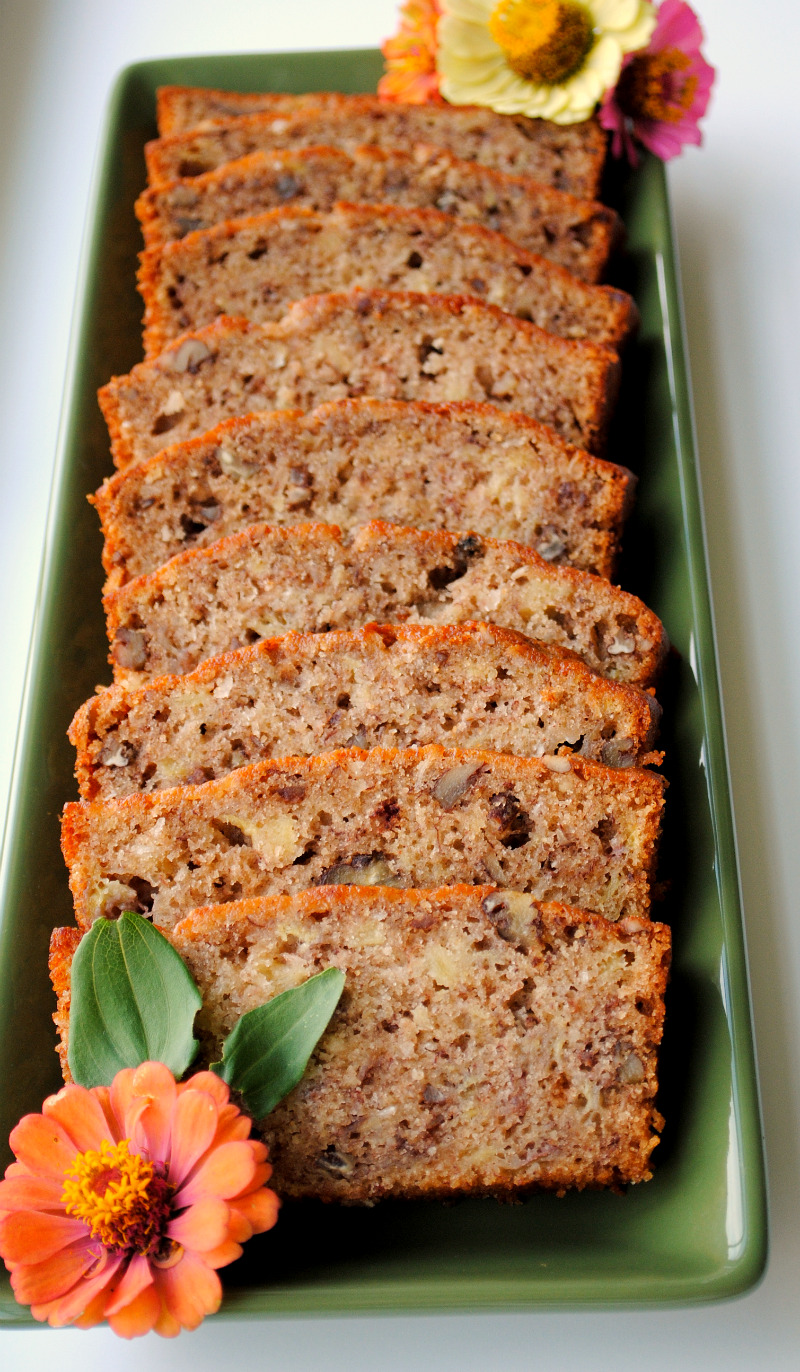 A few years back the ladies at church put together a cookbook and my friend Sharon put this wonderful banana bread in it. I've made it several times with rave reviews each time from family and friends. The Pineapple and coconut add a tropical feel to this recipe but the cinnamon gives the bread a warm spice flavor. The bread is super moist and sweet. If you need a good reason to try out this bread then you know you're supposed to eat 5 serving of fruits a day…so you can knock off three here. 😉
Hawaiian Banana Bread
Ingredients:
1 cup of oil
2 cup sugar
3 eggs beaten
2 tsp. vanilla
4 mashed bananas
8 oz. crushed pineapple undrained
3 cups flour (I use 1 c. wheat pastry flour)
1 tsp. salt
1 tsp. baking soda
1 tsp. cinnamon
1 /2 cup of shredded coconut
1 cup of chopped nuts
Directions:
Step 1: In a large bowl mix first four ingredients well then add bananas and pineapple.
Step 2: Add the rest of dry ingredients all at once and stir slowly until all combined.
Step 3: Pour batter into two loaf pans sprayed with cooking spray. Bake for 1 hour at 350 degrees or until center is tested with cake tester and comes out clean.
recipe adapted from my friend Sharon~thanks!