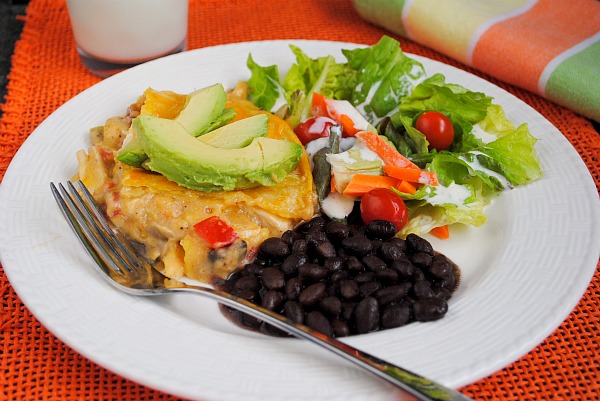 Happy Cindo de Mayo, even if you don't care about it, I'm still going to give you a few good recipes that I like and consider worthy of the celebration. This dish is what I would call Tex-Mex being that it originated from Texas, named after a cattle ranch the "King Ranch", strange that its chicken, but none the less it's wonderful recipe. I've had versions of it before and I'm sure some of you have had as well, this recipe comes from a new cookbook that I just bought called "The Pastry Queen" by Rebecca Rather & Alison Oresman. The cookbook is chalk full of yummy looking desserts and few other delicious looking recipes like "King Ranch Casserole". I know your surprised that I didn't choose a dessert to make first but just wait a week and I'm sure I'll come up with something.
As for the King Ranch recipe yes, it's time consuming not using canned condensed soup like so many other recipes out there but the taste difference speaks for itself. The homemade sauce is rich and creamy with a wonderful mushroom tastes in the back ground unlike the canned version and a tad bit spicy. Roasting peppers is also time consuming but kind of fun too. The fun part is burning something and peeling the skin off, I mean who knew that burning something was going to taste good. If you have family members that can't tolerate the heat I would consider leaving out the cayenne pepper and using a "mild" can of Rotel tomatoes and peppers. My family didn't complain about the heat but I was worried since I have 2 that are a little wimpy to heat. In my opinion this casserole is comfort food, and it just happen to be a rainy cool day when I made it which add to the comfort level of it. 🙂
If your in the mood for some really tasty enchiladas to make for today or whenever then try these Cilantro Verde Enchiladas or this one from a few months back. I don't know what I would do with out guacamole, I grew up on the stuff and love it, but don't judge the the photos, I got a new camera since then & more experience ;). Now what is a meal without dessert? Boring right, so go on and try some flan not just regular boring flan but chocolate flan all creamy and chocolatey mmm…sounds good, but if flan isn't your style then try these little churro balls with cinnamon and sugar you can't go wrong there. Most of all enjoy food, family and friends and the recipes that bring you together.
Ingredients:
4 cups shredded chicken
18 corn tortilla
3 cups of chicken stock or broth
1/2 cup butter or 1 stick
1 cup flour
1 yellow onion chopped
1 red bell pepper chopped
8 oz. package mushrooms chopped
4 cloves garlic pressed
1/2 cup cream
1 tsp. salt
1/2 tsp. chili powder
1/4 tsp. cayenne pepper
1 10 oz. can Rotel Tomatoes and green chilies
3 New Mexican green chilies (I used Anaheim peppers)
3 cups of Monterrey Jack and Cheddar cheese mix
Directions:
Preparing the Chicken:
Step 1: Boil 4-5 chicken breast until done or boil a whole chicken and use the meat from it. Or buy a rotisserie chicken and de-bone it. Save the broth from boiling or save 1 cup of canned broth for assembling the casserole. Shred cooled chicken.
Roasting the Peppers
Step 1: Turn oven to broil.
Step 2: Wash green peppers and put on a cookie sheet. Put the peppers under the broiler and set time for 3 min. then turn the peppers and set timer for another 3 min. so all sides get evenly charred. May take about 10 minutes total.
Step 3: Take peppers out of the oven and put into a paper bag or ziploc bag and close up and begin making the sauce.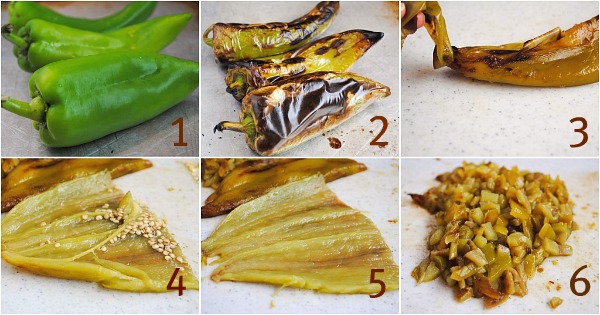 Step: 4: Take peppers out of bag and peel off the skins.
Step 5: Split the peppers open with knife and scrap out the seeds.
Step 6: Slice peppers into strips then chop small.
Making the Sauce:
Step 1: In a large 12 in skillet or dutch oven, saute onions, bell pepper, garlic and butter together on medium heat for about 7 minutes.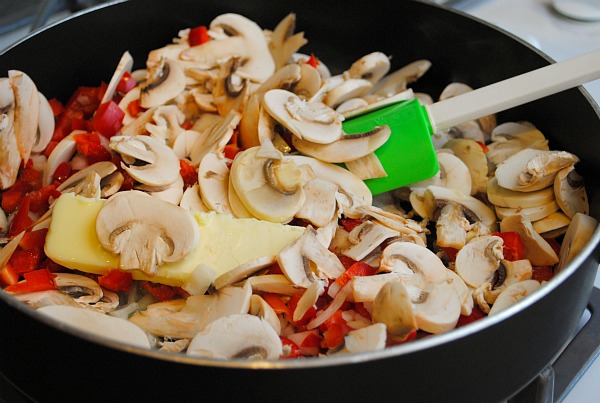 Step 2: After 7 minutes add the spices.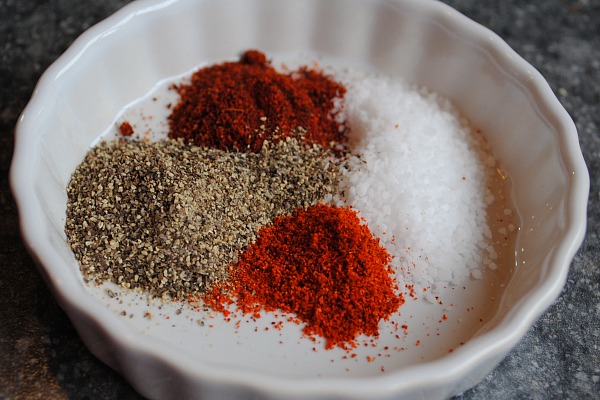 Step 3: Sprinkle in 1/2 cup of flour over the onion mixture and stir until no longer white.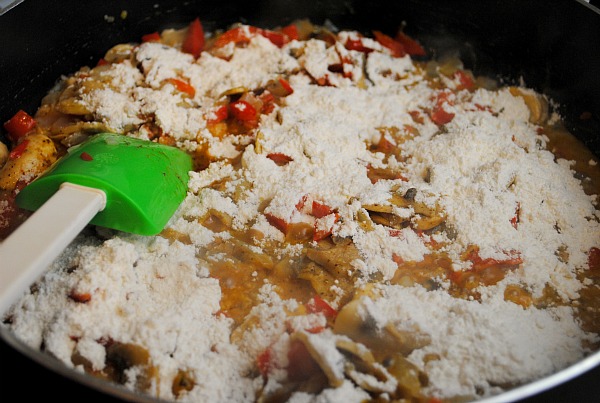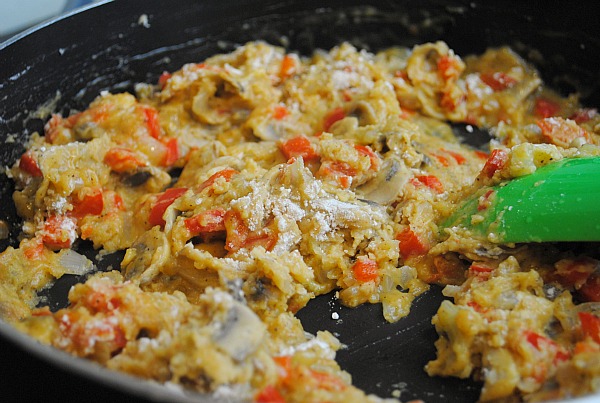 Step 4: Whisk in chicken broth 1 cup at a time, then stir in cream and Rotel tomatoes. Turn heat to simmer and go back to the roasted peppers and follow steps 4-6.
Step 5: Add the roasted peppers to sauce and stir.
Putting together the casserole:
Step 1: Get a deep 9 X 13 inch pan and spray with cooking spray.
Step 2: Get a bowl and use the broth that you boiled the chicken in and set 6 tortillias in the broth. Now layer the 6 tortillas in the bottom of pan.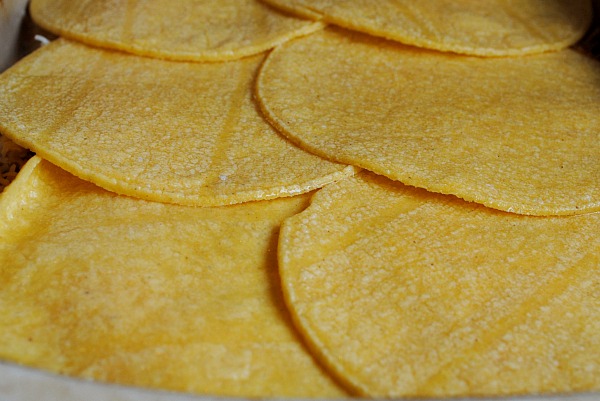 Step 3: Cover tortillas with half the cream sauce, then half the chicken, then 1 cup of cheese.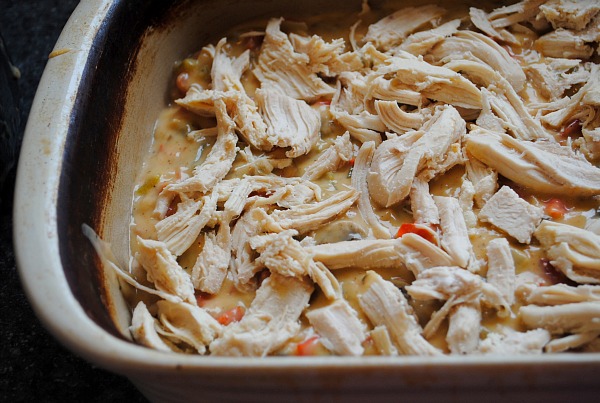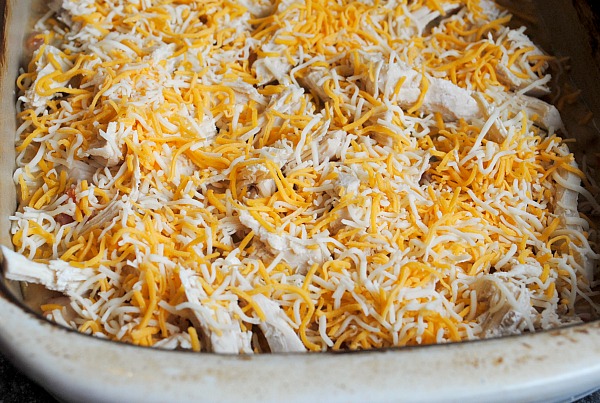 Step 4: Repeat step 3, ending with 6 tortillas on top with cheese on top.
Step 5: Bake at 350 degrees fahrenheit for 45 minutes to an hour. Then take out and let sit for 10 minutes before serving.
Garnish with avocado (optional)
Serves 8-10 people.