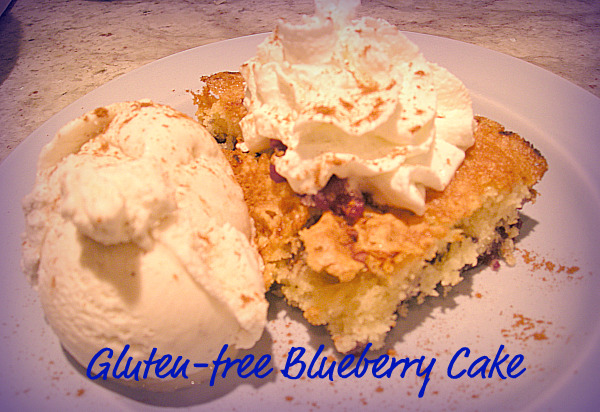 If you know anyone who is allergic to gluten they are very limited in what they can eat.  Gluten is in wheat and used in many other products.  I am visiting my parents plus cooking for them and my mom is on a gluten-free diet.  A few post back I made a Mexican Chocolate cake and mom couldn't resist so she had a small piece but paid for it the next day with cramping.  After that I bought some gluten-free flour which is a combination of rice flour and potato starch and decided to make this blueberry cake for her. I wondered how it would turn out not using regular flour, no need to wonder it was delicious. If you are not on a gluten-free diet just make this recipe with regular flour and you will love it just as much.
Gluten-Free Bluberry Cake
Ingredients:
1 cup sugar, plus more for sprinkling
1/2 cup butter softened
2 eggs
1 tsp. vanilla
1/2 of lemon juiced
1 cup gluten-free flour
1 tsp. baking powder
dash salt
1 pint berries fresh or frozen
1/2 c chopped pecans
cinnamon
Directions:
Step 1: Spray 11 X 7 in. pan or 9 in. round or square pan with cooking spray. Pre-heat oven to 350 degrees Fahrenheit.
Step 2: In a large bowl cream butter and sugar until well blended. Add vanilla, eggs, lemon juice and blend well.
Step 3: In small bowl mix the flour, baking powder and salt together. Add to the wet ingredient while beating on low.
Step 4: Pour cake into pan and spread evenly then put blueberries and nuts on top to cover the surface. Sprinkle sugar and cinnamon on top and bake for about 25 to 30 min. at 350 degrees. Cake is done when a tooth pick inserted in the middle comes out clean. Let cool then serve with whip cream or ice cream.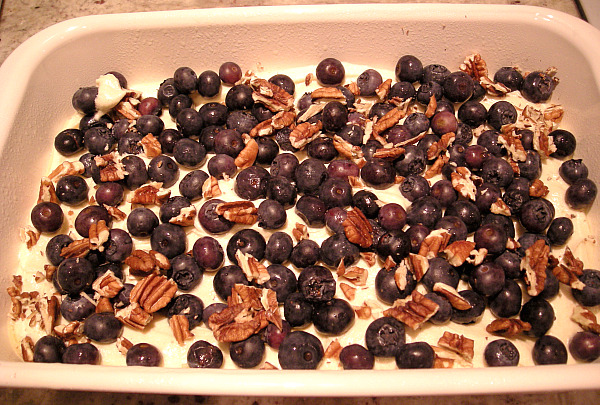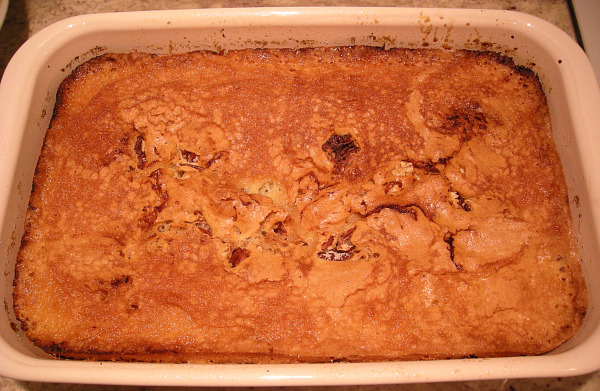 As you can see the fruit and nuts go to the bottom of the pan while the cake is on top.  This cake reminds me more of a coffee cake not dense like coffee cake but homey. Enjoy!