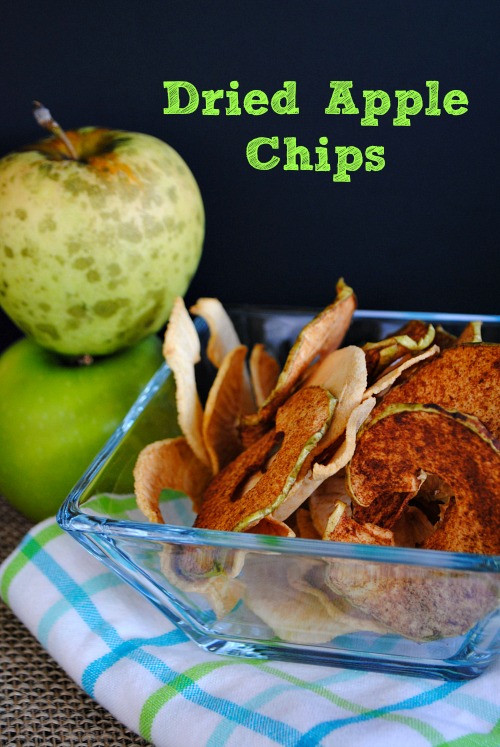 When our little apple tree gave us several bags of apples I wondered what I was going to do with them all. My husband suggested I use our dehydrator to make some apple chips, I thought "do we still have a dehydrator?" Sure enough we did, I dug it out of our basement and got to slicing up apples. It only took a matter of minutes and my dehydrator was full. In about 24 hours I had some yummy apple chips.After my first batch of apple chips, I decided to add some sugar and cinnamon to the apples and of course we loved them. My dehydrator only took about 5 large apples so I made several batches and now I think, I will continue as long as apples are in season.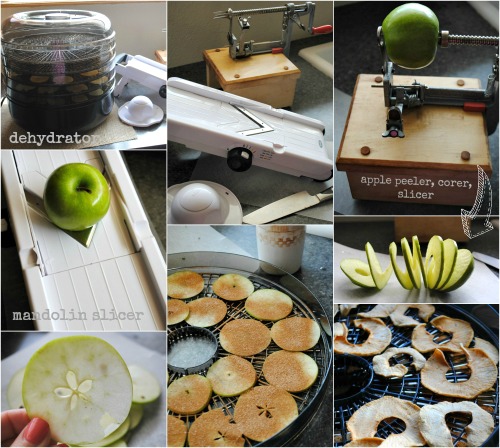 When I was at the grocery store I priced dried apple slices and they are really quite expensive, three dollars for a small bag is pretty ridiculous when I know I can make my own for much less. I'm sure you're wondering what you are going to do if you don't have a dehydrator, simple use your oven on it's lowest setting with the door slightly ajar.
Dried Apple Chips
Ingredients:
Apples (any type you like)
Sugar (optional)
Cinnamon (optional)
Directions:
Step 1: Wash apple well and dry
Step 2: Peel if you like, core and slice thin using a mandolin slicers or apple corer-peeler slicer. If you like to sweeten the apple slices then you can put the slices into a gallon size plastic bag then add sugar and cinnamon and close the bag and shake. If the slices are too thin then sprinkle the sugar and cinnamon mixture on top when the slices are on the rack. Store the dried apple chips in a air tight container.