Pin It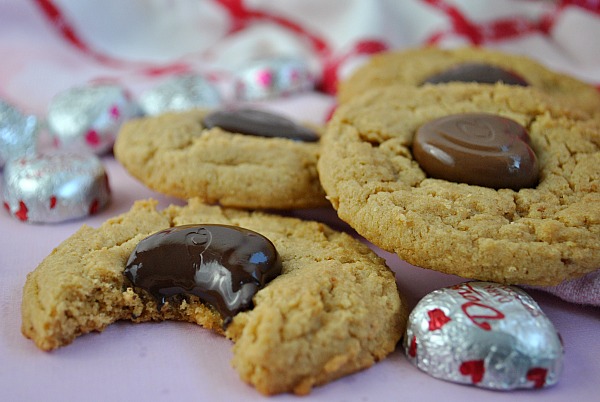 If you have not tried Dove chocolates you've got to put them on your short list of things to try.  Valentine's Day is fast approaching and I know my love ones would appreciate these sweet little cookies for Valentines and so would yours.  There is a little secret that I'm not telling them though, shh you don't tell either…these cookies are on the healthier side of the cookie self.  I got smart and used pastry wheat flour, ground flax seed and natural peanut butter to make dove love cookies.  So what's the big deal, well flax is going right along with our love theme because its heart healthy.  Natural peanut butter has no additives and almost no sugar, wheat pastry flour gives us a bit more fiber in the diet.  Ya know what?  I tried these out on my cute little Valentines and they knew no different and wanted to eat all of them in one sitting.

"Dove" Love Cookies
Ingredients:
1 cup unsalted butter
1 cup brown sugar
1/2 cup granulated sugar
2 eggs
1 tsp. vanilla
1 cup natural peanut butter
2 tsp baking soda
1/2 tsp. salt
1 cup flour
1 1/2 cup pastry wheat flour
1/2 cup ground golden flax seed
1 package Dove heart shaped chocolate pieces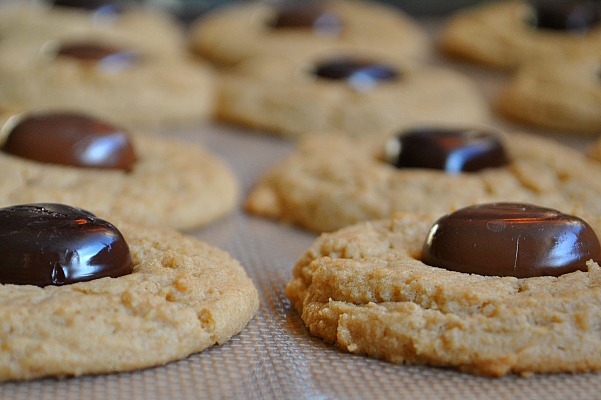 Directions:
Step 1:
Pre-heat oven to 350 degrees. Cream softened butter and sugars together. Add eggs and vanilla, mix well.
Step 2:
Add peanut butter to butter mixture and mix well.
Step 3: Add pastry wheat flour, flax and all purpose flour, salt and baking soda and slowly mix until all combined.
Step 4: Using a cookie scoop put cookie dough 2 inches a part or 12 balls to a cookie sheet.  Pat the center of each ball down with the back of the scooper, sprinkle with sugar if you'd like and bake for about 11 min. at 350 degrees.
Step 5: While cookies are baking un-wrap the chocolate. When the cookies are done immediately put chocolate hearts in the middle of each cookie and gently press down.  Cool on cookie sheet 5-10 min. then transfer to a cooling rack.  Be careful to let the chocolate hearts harden before storing cookies other wise the chocolate will get smeared.