I don't have a new recipe for you today, but I'm excited to introduce you to a friend and new blogger in the crafty world, her name is Claudia and she is adorable
and has an even more adorable baby and hubby. She is quite talented in many things but her favorite thing to do right now besides taking care of her one year old baby and being a wife, is making her home stylish with the new trends but on a budget. She has an eye for style so she just began her own blog called Delicious Spaces. She is also organized and she shows you how to get things organized in your home with unconventional things, for example check out her bathroom part 2 post. I also love how she re-purposes things like this cake pan turned into a make-up tray so clever and cute. So give Claudia a warm welcome and show some love by visiting her site.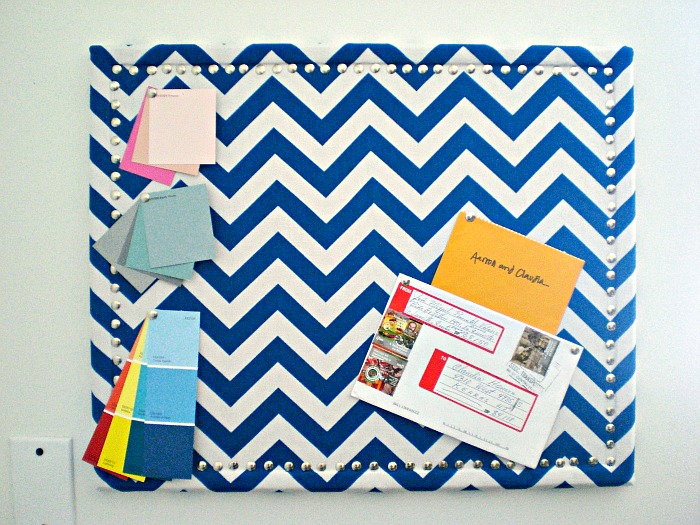 Hi all, I'm Claudia from Delicious Spaces blogspot and I'm so happy to be here today, I am such a fan of You Made That, Suzanne has so many easy to make and yummy recipes and I am thrilled to have the opportunity to share a super easy and oh so fun DIY project! I am a begginer blogger, and I completely love to DIY.   I currently rent with my little family of 3, we cannot renovate anything in our 800 sq.foot basement, fortunately we love to innovate anywhere we rent.  I blog in the hopes to inspire other renters out there, and even home owners, that you can have great style in your home on a budget. You don't have to spend great amounts of money to make your home look chic and stylish. I hope you all enjoy this easy tutorial on how to make a Faux Nail Head Trimmed Cork Board.
All you need are 5, very in-expensive supplies:
1) Cork board, I got mine at Target for about $6.50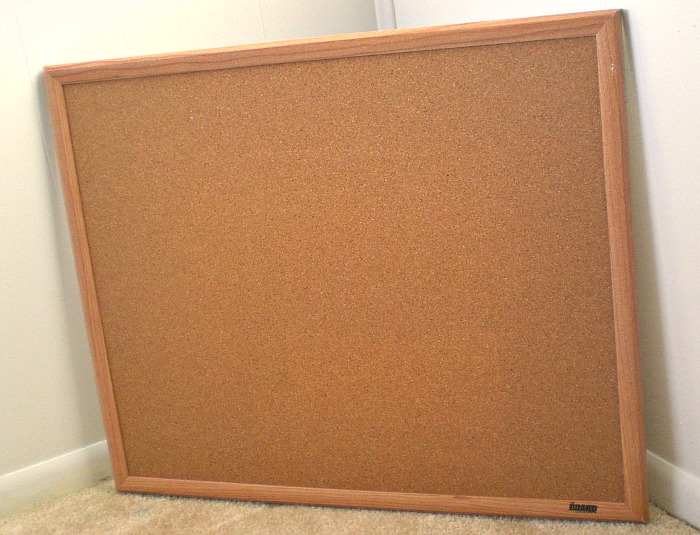 2) Fabric. I am using an aqua chevron pattern fabric, because I am obsessed with this pattern!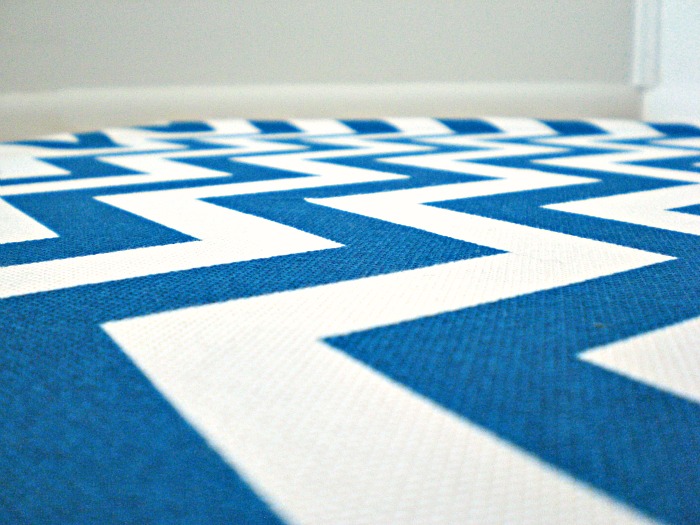 If you want to learn the rest of the tutorial then hop on over to my blog Delicious Spaces.
I also wanted to direct your attention to my friend the Spicie Foodie who has a recipe round up each month called Your Best Recipes where you can see many new recipes to try that fellow food bloggers consider their best for the month. I submitted what I thought was my best recipe for May but you may think differently, go and see if you agree.
This Post is also linked to: