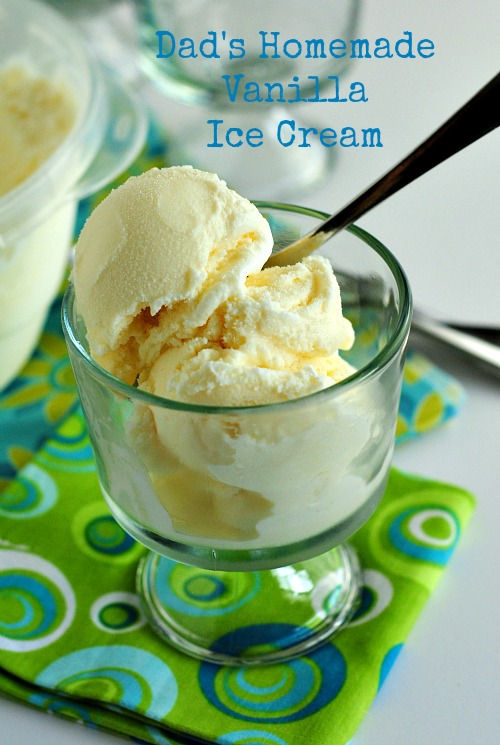 My most favorite ice cream recipe is this one from my Dad. He used to make this ice cream every Summer for the 4th of July when we would have swim parties and BBQ's with family and friends. We all loved listening to the ice-cream maker get slower and slower while we swam, then it turned off and we could finally get some of this creamy rich vanilla ice-cream. Sometimes we would have fresh peaches to put on or strawberries and even chocolate syrup but most of us just liked it straight up unadulterated vanilla! I've made this ice cream so many times and so has Dad that we have it memorized, but maybe some future posterity will want this recipe to remember us by. My grandmother was a great cook of Southern food and we took it for granted, she didn't use written recipes just by feel and sight so when she passed away 18 years ago all those wonderful family recipes went with her. I wish I would have spent sometime with her learning her secrets, I do my best to recreate some of the things she made but it's not the same.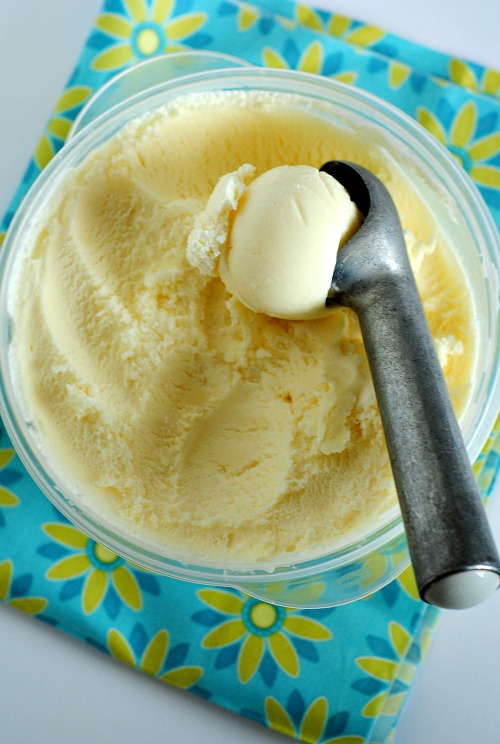 Dad's Vanilla Ice-cream
Ingredients:
4 eggs beaten until light
2 1/2 cup sugar
6 cups half and half
4 cups whipping cream
2 T. vanilla extract
1 1/2 tsp. salt
Directions:
Step 1: In a large deep bowl or even a stock pot big enough to hold a gallon of liquid, beat the eggs until light in color.
Step 2: While beating the eggs on low slowly add the sugar until all is combined, the mixture will look thick and fluffy.
Step 3: While mixing on low, slowly pour in the half and half and whipping cream then add the vanilla and salt. When the mixture is combined well then pour into a gallon size ice cream maker and follow the manufacturer's directions.
Step 4: When the ice cream is done, or when my ice cream maker stops, enjoy your soft serve ice cream or scoop into another gallon size container and freeze for using later.