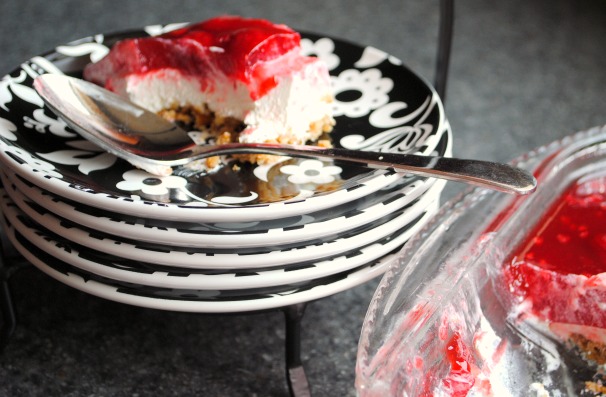 What are you going to do with those left-overs from Thanksgiving? Well, this is a dessert that you can use up that left-over cranberry sauce from Thanksgiving dinner, or plan ahead and use it for the holiday. The crust is made from crushed pretzels so it has that sweet and salty factor that most of us love. The cream filling is not too sweet but just right with the slightly tart cran-raspberry fruit topping. So don't throw out the left over cranberry sauce save it and make this delicious dessert.

Cran~raspberry Dessert
Crust
1 1/2 cups of crushed pretzels
2 T. sugar
1/2 stick of butter melted
Directions:
Step 1: Melt butter and mix together with crushed pretzels and sugar.
Step 2: In a 9X13 pan pour pretzels mixture in and press down evenly in the pan. Bake crust for 10 min. at 350 degrees. Cool crust completely.
Cream Filling
1 8 oz. block cream cheese softened
1 cup powdered sugar
1 8 oz. cool whip
Step 1: In a medium size bowl with high sides cream together the cream cheese and powdered sugar together. Stir in the cool whip.
Step 2: When the crust is completely cool spread the cream cheese over the top of the crust cover and refrigerate.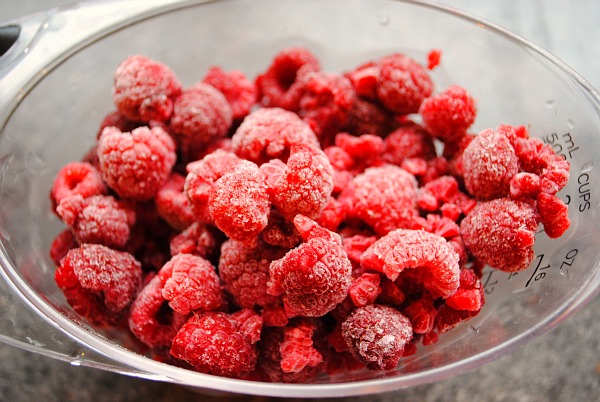 Fruit Topping
2 cups of thawed raspberries
1 cup of cranberry sauce(canned or fresh)
1 6 oz. pkg. raspberry flavored Jello
2 cups boiling water
Step 1: Heat 2 cups of water to boiling. In a med-large bowl pour water over the jello and stir until dissolved.
Step 2: Add cranberry sauce and raspberries and stir well. Put the jello mixture in the refrigerator for about an hour and half until it starts to congeal up. Pour over the cool creamed mixture and cover with plastic wrap and refrigerate over night.
Serves: 12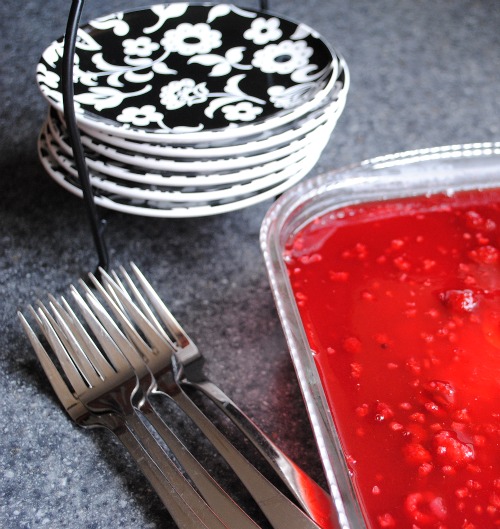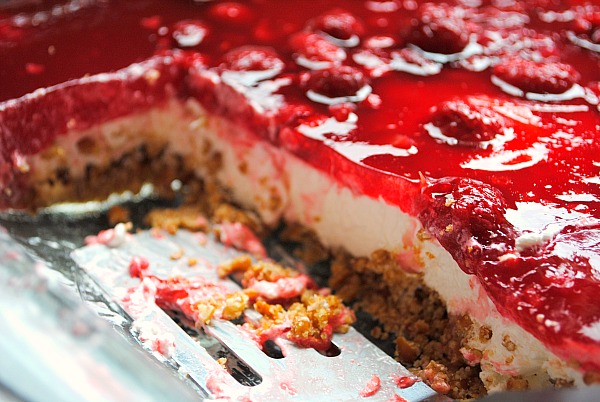 This post is linked to Made by You Mondays at Skip to My Lou