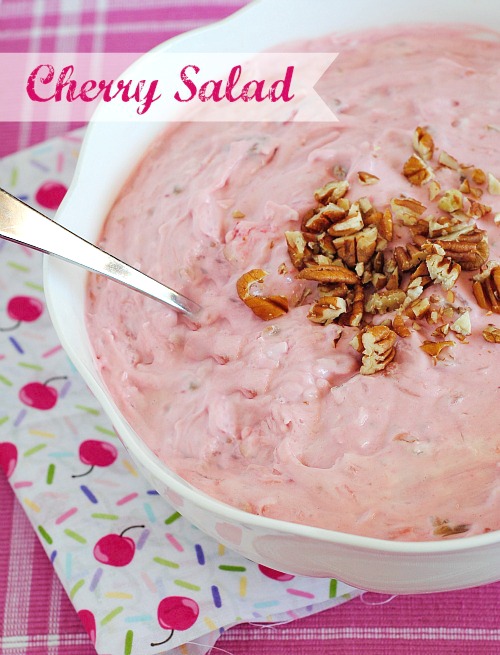 When I moved from the West coast to the South one of the ladies from church made this recipe called Cherry Salad.  The lady has become my friend and she brought this dish to a farewell party and my first thought was I don't think I'm going to like it. My mind was changed at first bite, I loved it and it became a family favorite fast,  but it's so sweet it's really a dessert in my book.  It's an interesting combination of things but it taste really good, most people love it. You can make this a day ahead and you may use fat free cool whip, fat free sweetened condensed milk and it still taste really good. The best thing about this recipe is it's a dump and fold recipe.

Cherry Salad or Dessert?
Ingredients:
1 can of cherry pie filling
I can of sweetened condensed milk
1 cup of coconut
1 small can crushed pineapple drained
1 cup of chopped pecans or walnuts
1 8 oz. container of cool whip
Directions:
Dump all these ingredients in a medium size bowl and fold together until all is incorporated. Chill for 3-4 hours before serving.