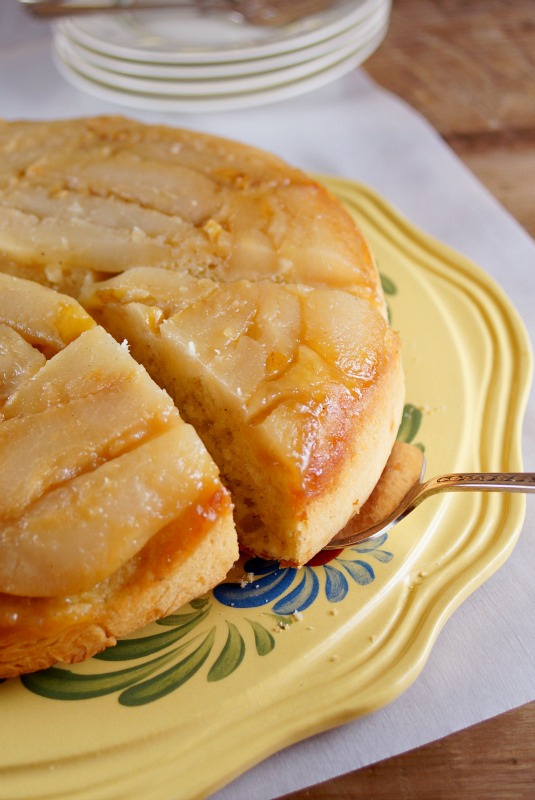 I have a special treat for you today!! My friend Patty is our guest blogger today and I couldn't be happier. Patty is one of those ladies I found an immediate connection with not only because we are food bloggers but when I first saw her Facebook page photo and she was sporting pink hair, I knew I'd like her :). Yes, pink is her favorite color and just so happens to be mine too. Her personality comes out in her blog and I enjoy reading her down to earth blog without a bunch of fluff, that's the kind of girl I am too. She made fantastic looking cake for us today that I can't wait to try out. Give her a shout out by commenting and/or like her Facebook page I know she would love it if you followed her blog. Enjoy getting to know Patty a little better. Thanks Patty for guest hosting today! 🙂
Thanks Suzanne for inviting me to guest post here on your lovely blog.  While I'm a fairly new follower of Suzanne at You Made That?  I've made a connection with Suzanne's 'little space on the web'.  I enjoy Suzanne's focus on family, creativity in the home and her shared adventures in the kitchen.  Although there are over a thousand miles between us, I feel like we're neighbors in this modern world where we visit each other sitting in front of our computers often thinking about what we might make for dinner that night.  Our shared blogging adventure is both fun and an expression of our creativity but it's also very practical-that's just one of the things I enjoy about my food blog.  I'm happy to be a follower of Suzanne as well as pleased to share a favorite breakfast cake recipe with you and a little about myself.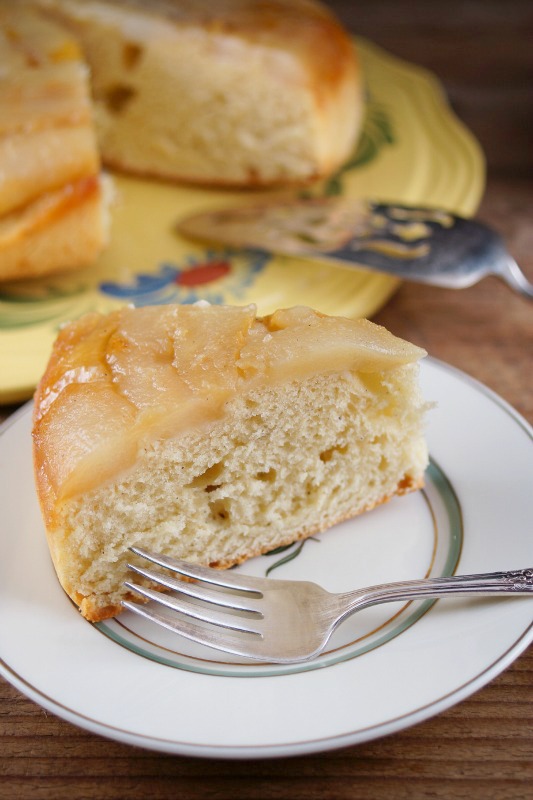 I'm Patty and I blog at Patty's Food where I live in Northern California.  I'm located outside of San Francisco, just north of the Golden Gate Bridge.  I know it sounds corny but the Golden Gate Bridge is so beautiful to me that I never get tired of seeing it when I drive into the city!  I've lived in Northern California all my life and didn't get very far from where I was born- just on the other side of the San Francisco bay from where I live now.  I'm married to a wonderful, loving and very supportive man, although he has been known to complain about his dinner being served cold when I'm trying to get that perfect shot for my blog!  I have 3 grown children and a fantastic son-in-law.  We are blessed with 3 grandchildren who live in our same town so we are able to spend lots of time with them and have also started attending youth soccer games as grandparents, talk about seeing life come full circle!  The youngest of our children is my son who is 28 years old and he is the one who got me started with blogging, he said,'Mom-you cook all the time, you need a blog!"  He set me up on a Google blog and the rest is history.
It's no secret that I love to cook and one of the pleasures of living in the bay area is our access to local organic produce through farmers markets, small specialty stores and in many cases our own backyard vegetable gardens.  Right now I'm growing kale, arugula and lettuce in my small backyard garden patch but in the Summer I like to grow tomatoes, cucumbers, peppers, green beans and herbs- I like to think of it as my own salad bowl that's as fresh as can be for my daily use.  I also like to bake with seasonal produce like the Bartlett pears that I used in my cake, they are grown in Lake County just a few hours north of my home.
Today I'm sharing a cardamom honey pear upside down cake made with yeast, but please don't let that scare you, it's really very simple to make.  This cake has a lovely yeast fragrance, a tender crumb and is topped with sweetened honey flavored pear slices.  It could be served with whipped cream on top for dessert but I like it for breakfast or an afternoon snack.
Thanks again for having me Suzanne, I enjoyed sharing with everyone and would love to invite you to visit me at Pattysfood.com.
Cardamom Honey Pear Upside-down Cake
Ingredients:
For The Fruit
4 Bartlett pears, ripe but still firm to touch
3 tablespoons unsalted butter
3 tablespoons honey
2 tablespoons granulated sugar
For The Cake
1/4 cup granulated sugar
1- 1/4 ounce envelope active dry yeast
1/2 cup warm milk
1 egg plus 2 egg yolks, at room temperature
1 teaspoon ground cardamom
1 teaspoon vanilla extract
1/2 teaspoon sea salt
2&1/2 cups all purpose flour
5 tablespoons unsalted butter, softened
Directions:
Make the fruit-
Step 1: Peel, core and slice the pears in half, then slice each half in 4 slices.
Step 2: Melt the butter in a 10″ cast iron skillet, swirling to cover both bottom and sides of the pan. Add the pears, sugar and honey to the pan. Cook over medium high heat , turning the pear slices until slightly browned on both sides, about 8 minutes, turn off the heat and arrange the pear slices, forming a layer covering the bottom of the skillet.
Make the cake-
Step 3: Place 1/4 cup warm water in the bowl of a standing mixer with 1 teaspoon of the sugar and the yeast, set aside to proof (get foamy)
Step 4: In a separate medium bowl, whisk the warm milk with the egg, egg yolks, cardamom, vanilla, salt and remaining sugar. Beat the milk/egg mixture into the foamy yeast.
Step 5: Add the flour, 1/2 cup at a time on medium speed, scraping the mixing bowl down as needed and beating until the dough is smooth. Beat the soft butter into the dough then raise the speed to medium-high, beat until smooth and shiny, about 3 minutes. Turn the dough out onto a floured counter and knead it briefly until smooth.
Form the dough into a circle the same size as the cast iron skillet and lay it over the pear slices. Place a sheet of waxed paper on top and let rise for about 30 minutes, it will puff up but doesn't need to double in size like bread.
Step 6: Turn the oven on to 350F. Place the cake into the hot oven and bake for about 30 minutes or until the cake forms a domed top and is golden brown. Wait several minutes for the cake to cool off before handling.
Place a cake plate on top of the warm cake and flip it upside down on to the cake plate. Carefully remove the pan, serve warm with whipped cream if you like.
Makes: a 10 inch cake and serves 8-10.
Adapted from Seasonal Fruit Desserts by Deborah Madison