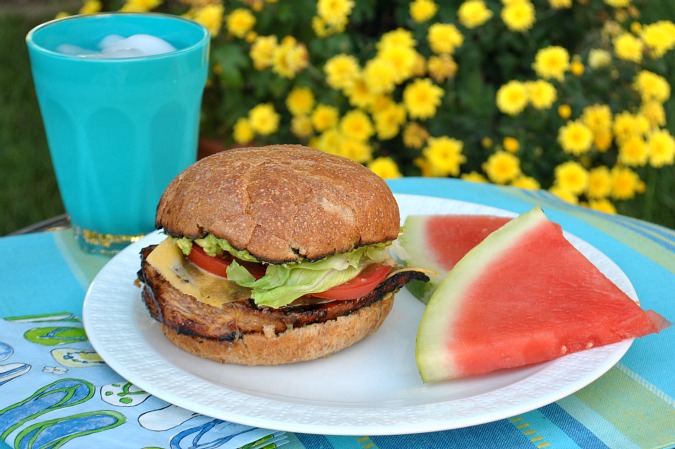 It's my favorite time of the year, time for graduations, flip flops, shorts, beach trips, vacations and yes…Grilling Time… Whoot, whoot!! Hamburgers are a staple at any BBQ. but I love good BBQ chicken sandwiches especially with lots of mashed up avocados on it! The recipe here is pretty darn easy to do and you can make it however you like it. We love avocados especially the Hass variety (the type that have a rough skin and are smaller than it's cousin the smooth large fruit variety). All you have to do for the chicken is to marinate it in some soy sauce,  a little oil, pepper, and add fresh garlic if you like. After marinating a few hours it's time to grill. Put your favorite BBQ Sauce into a small bowl, grab your basting brush and head out to grill.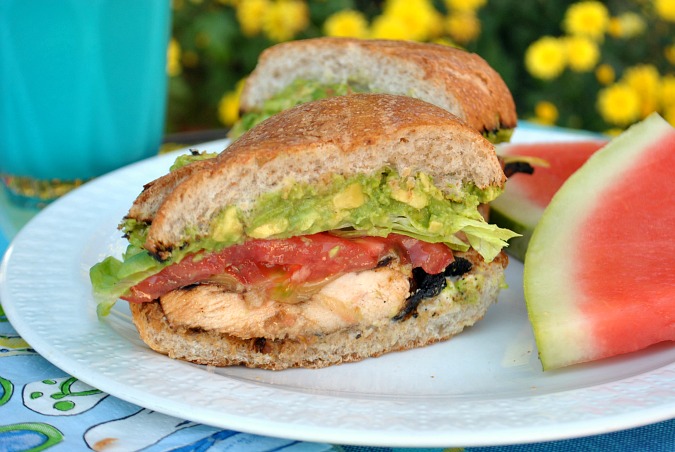 California BBQ Grilled Chicken Sandwich
Ingredients:
3 boneless skinless chicken breast cut in half lengthwise
1/2 cup soy sauce
1/4 cup vegetable oil
2 cloves of garlic minced
1/2 tsp. pepper
1 gallon zip-loc bag or bowl with lid
1 cup BBQ sauce (your favorite)
6 hamburger style buns
lettuce
1-2 tomatoes
Sliced cheese, cheddar or jalapeno
2 large avocado mashed
red onion slices (optional)
Directions:
Step 1: Cut the chicken breast in half lengthwise so they are not so thick. Prick the chicken with a fork in several places, put into a gallon size zip-loc bag and put the next 4 ingredients into the bag except BBQ sauce. Get all the air out of the bag possible and seal up, then put into the refrigerator for at least 4 hours
Step 2: While the chicken is marinating get the tomatoes, onions, and lettuce ready. Mash avocados, add salt and pepper to taste, a teaspoon of mayonnaise or sour cream for taste is optional. Set veggies aside, keep cold.
Step 3: After the chicken has marinated, prepare your grill according to the manufacturer's directions. I like to grill my chicken on medium high for the first few minutes then turn the heat down to medium, I have a gas grill. Turn the chicken when it easily comes off the grill. If it sticks it's usually too early to turn. Cook for about 6-8 minutes depending on the thickness of your chicken. Right before the end of your cook time, baste your chicken with the BBQ sauce generously on both sides.
Step 4: Dress your buns with the chicken and veggies. Put the mashed avocado on the top bun, put all together and enjoy!
As a very proud mom, I wanted to share some photos from my daughter's recent graduation from high school. She is a wonderful young woman who has a bright future ahead of her. Graduation was bittersweet, since it means moving on to a new chapter in her life. It's so hard to believe that she is out of school and now living with a bunch of young women in an apartment working preparing for school in the Fall. I hope we taught her the things she needs to know to make it in this crazy world we live in.