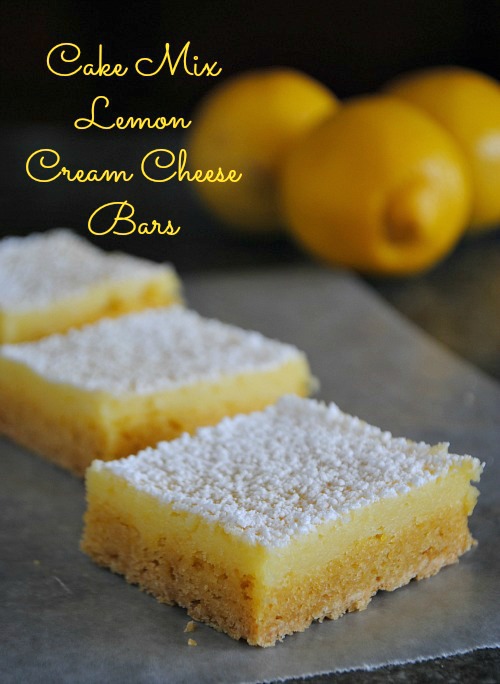 Lemon bars…oh how I love thee! Well pretty much any type of lemon sweets except lemon hard candy, they have never been a favorite. My son has the same sentiments towards lemon bars, I think they are his favorite dessert actually. These easy little bars are not like lemon pie bars but more like a cheesecake-y type bar. They are closely related to chess bars, kind of a gooey cake bar if you've ever had those, in fact I adapted this recipe from those yummy bars. All I'm going to say is you really need this recipe in your life, because it's super easy and really good, I think it could even be a new favorite. Oh, and my son he liked these a lot and counted how many bars we all had because he didn't want to get cheated out of his fair share :).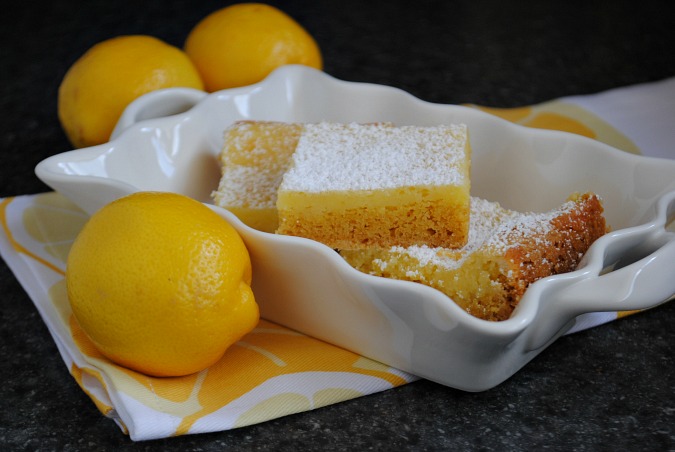 Cake mix lemon cream cheese bars
Ingredients:
1 box yellow cake mix
1/2 cup melted butter
3 eggs divided
8 oz. cream cheese at room temperature
1 cup granulated sugar
1/4 cup fresh lemon juice
zest from one lemon
powdered sugar
Directions:
Step 1: Mix the cake mix with butter and 1 egg, mix well. Spread evenly into a greased 9 X 13 inch pan.
Step 2: Mix together the softened cream cheese, sugar, 2 eggs, lemon juice and zest until creamy.
Step 3: Pour over the crust evenly and bake at 300 degrees Fahrenheit for 40-45 min.  When cooled dust with powdered sugar, and cut into squares.