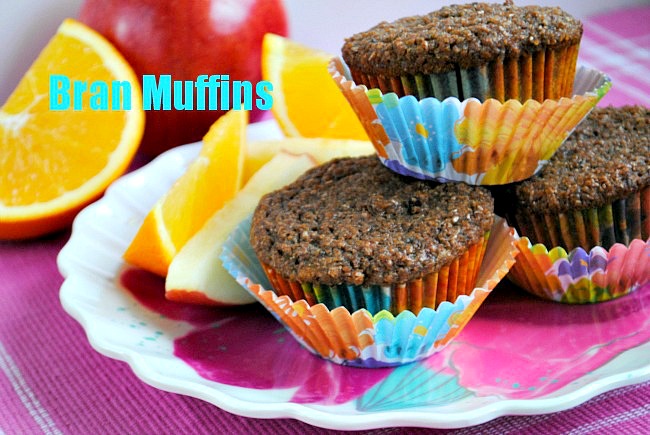 Bran muffins are an old favorite muffin of mine and I was so happy to find a yummy recipe from my friend
Carol
over at her blog
A Cup of Mascarpone
. I adapted her recipe slightly to my taste and boy were these muffins good. They are packed full of healthy fiber and are not too sweet or fatty either, so you can eat one without feeling too guilty. These muffins are perfectly moist, you won't need any butter on them or anything else. I like to eat one of these muffins for breakfast or as a snack with some fresh fruit and it feels me up and gives me energy for the day. Give these muffins a try if you want to add some healthy fiber to your diet in a nice little treat.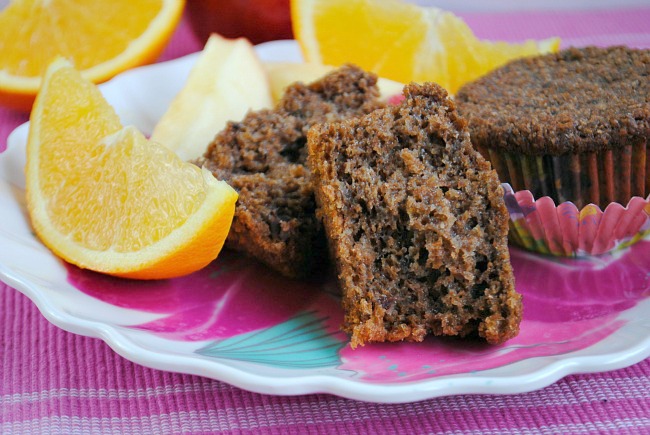 Bran Muffins
Ingredients:

2 cups (125g) wheat bran
3/4 cup dried cranberries
1 cup, plus 1/2 cup (370ml total) water
1/2 cup (120g) buttermilk
fresh orange zest about half a large orange
1/2 cup (105g) packed light brown sugar
1/2 cup (125ml) vegetable oil
1 large egg
1 large egg white
1/2 cup (65g) all-purpose flour
1/4 cup (35g) whole wheat flour
1 teaspoon cinnamon
1 teaspoon baking powder
1 teaspoon baking soda
1/2 teaspoon salt
Directions:
Step 1: Preheat the oven to 350F (180C). Line a 12-cup muffin pan with paper liners.
Step 2: Spread the wheat bran on a baking sheet and toast in the oven for 6-8 minutes, stirring a few times so it cooks evenly. Let cool.
Step 3: While the bran is toasting, heat 1/2 cup of water in the microwave or stove top until boiling. Put the cranberries in a small bowl and pour the hot water over them, then cover with plastic wrap until the water is fully absorbed. Puree the cranberries in a food processor or blender until smooth.
Step 4: In a large bowl, mix together the toasted bran, buttermilk, and 1 cup (250ml) water, then mix in the cranberry puree, orange zest, and brown sugar.
Step 5: Stir in the oil, egg and egg white.
Step 6: Mix together the flours, cinnamon, baking powder, baking soda, and salt, and sift into the wet ingredients. Stir until the ingredients are just combined.
Step 7: Spoon the batter into the muffin tins, making sure the batter fills the tin, and is mounded slightly in each one. Because muffin tins can vary in size, if your tins are larger, make fewer muffins.
Step 8: Bake for 25 to 30 minutes, or until the muffins feel set in the center. Then let cool in the pan for 5 minutes and turn out onto a cooling rack. Store cooled muffins in an air tight container.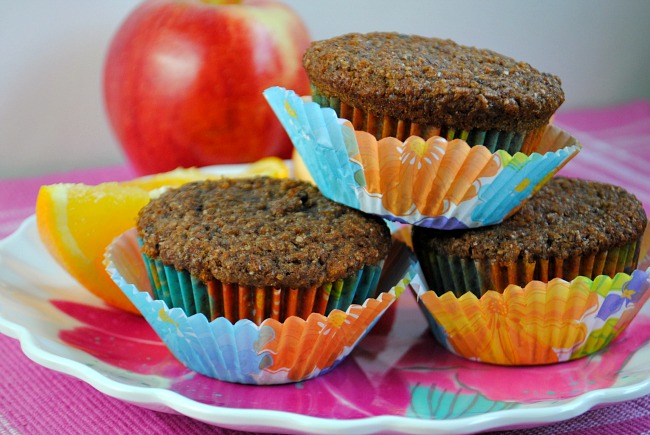 I'm sharing this recipe at
Roxana's Homebaking Bake your own bread link up.