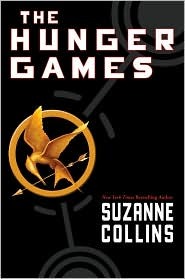 The Hunger Games by: Suzanne Collins
I wanted to share my latest read for anyone who might be interested.  No doubt you will devour this book that grabs you right from the start.   Suzanne Collins transports you to another place and time where the government is in complete control over the lives of  the people.  Fearing the people will revolt against the  government the "Hunger Games" is instituted.  The game is played once a year and broadcast live for all to view.  The game is played by 24 children from the ages of 12-18 whom are randomly chosen. Only one can win this game of survival to the death.  Suzanne Collins weaves in suspense and tragedy as well as love, honor and friendship into this tantalizing story.
I loved this book and ate it up (pun intended).  I can't wait to start the second book called Catching Fire.