Pets
These are the furry loveables in my life!
This is Bailey- he has OCD about fetching balls! But the sweetest dog we've ever had. Bailey will literally drop dead from fetching he just won't quit and when people visit us they just love that a dog always retrieves the ball and wants to keep playing. If you don't play ball with him, he will play with himself by laying on his back and tossing the ball up with both front paws, it's the cutest is thing ever. He never stays still for pictures so it's difficult to get a great one of him. Bailey loves to swim also being the lab that he is, he also loves going on walks with me and when I come outside with my tennis shoes on he barks his loud high pitch happy bark until we get down the hill and then he takes off.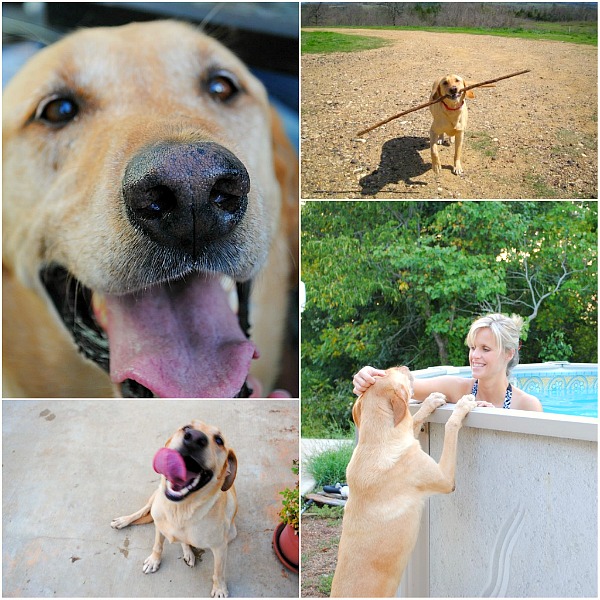 Angel- she is a sweet thing and in her other life she was the energizer-bunny, who keeps going and going! Angel is a little princess dog, who is a bit bossy . She is more reserved at getting to know people but is a little lover at heart. She tolerates all the kisses she gets. She is smart and knows how to say please and spell, if you spell t-r-e-a-t she knows exactly what you are talking about and will bark and turn circles. She is a picky eater who does not lower herself to eating crumbs off the floor or any old kitchen scraps. Her favorite treats are cheese and steak 🙂 and not the processed cheese either. Angel loves to ride in the car but has to sit in her own seat. She is a dog with class and spunk built into her small little frame and we love her to pieces.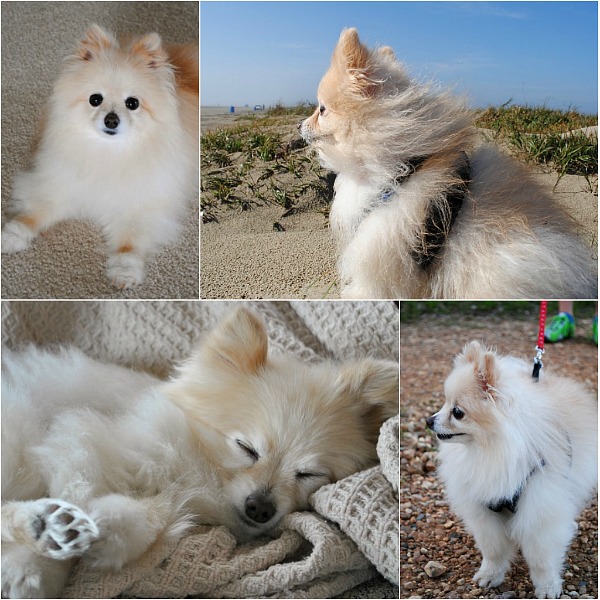 We have a new dog in town and her name is Massey! She has been with us for about a year now, she came in Oct. of 2011 and has been a wonderful dog. She is part Anatolian Shepard dog and one of the reasons we got her was to protect our little hill in the country. She is supposed to keep coyotes out of the yard especially in the evening hours and at night when they are most active. Massey does a great job but does a lot of barking during the night. Then in the morning she goes to sleep until about noon. She is a shy dog by nature but since she has Bailey to hang out with she has become more social. She is a big dog and loves to keep moving so it's next to impossible to get a still picture of her so I did the best I could.
We got these little cute kitties the beginning of June 2011 and they are so much fun. They all have their separate personalities Bobby is the adventurous one who loves to hunt. Tux is a little afraid and un-sure of his surroundings but cute as can be. They love to play fight all the time and its so much fun to watch. Tux had a close call this past Summer when he decided to take a nap on the radiator fan in the RV. When Brad started the RV he heard some screaming and then got out and saw the fur flying every where. He didn't see any blood so he hoped the cat was okay.It wasn't until a month later that he decided to come back home from his hiding place. We didn't see Tux for a whole month, we are so glad he made it and he didn't die. We love having our kitties.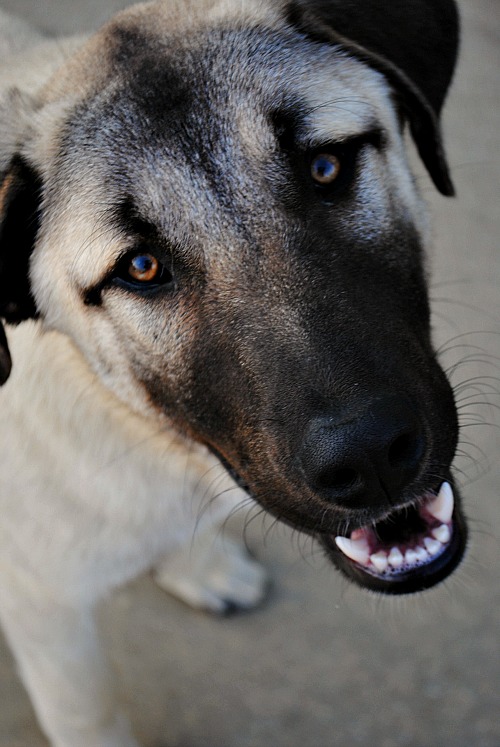 Well the zoo grew again, yes we got another dog and his name is Jack as in Captain Jack! He made his appearance in Dec. 2012 and is growing like a weed. He is an Anatolian Shepherd dog like Massey but he is full blooded.